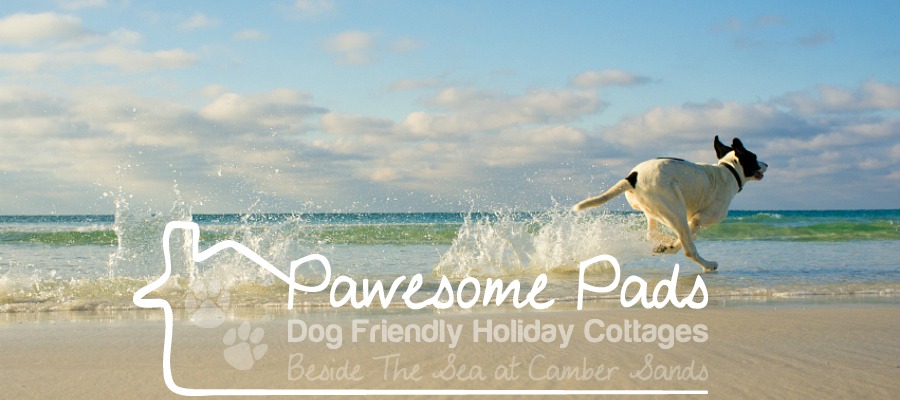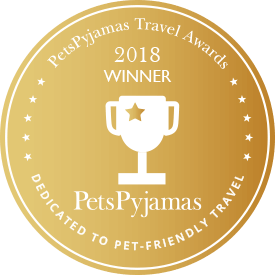 There's a reason dogs are called 'man's best friend' and you can show them that you care by treating your furry pal to a break beside the sea in one of our award winning dog friendly Camber Sands holiday cottages.
Explore our scenic coast and countryside with your four-legged friend. From the atmospheric beauty of Romney Marsh to the stunning dune enclosed Camber Sands, we have a lovely selection of dog friendly Camber Sands holiday cottages for you to choose from.
Dogs love a big sandy beach – space to run around, sand dunes to explore, water to splash in, interesting smells to discover and plenty of other dogs to play with. So when you bring your four-legged friend to our dog friendly Camber Sands holiday cottages, it's good to know that the incredible Camber Sands beach is right on your doorstep.

They will be in hound heaven!
They're loyal, always there when you need them and obedient – most of the time. It's important then to ensure that we give as much back to our pups as possible. It just so happens that we have the perfect place to go on holiday with your hound with a great selection of dog-friendly Sussex holiday cottages to choose from.

For more details, just click on your chosen Dog Friendly Camber Sands holiday cottages.
As dog owners ourselves we know a holiday just would not be the same without Oscar taking us for nice walks along Camber Sands or the network of footpaths criss-crossing the nearby Rye Harbour Nature Reserve and marshland. So we enlisted our resident canine critic to help in designing the perfect hound holiday.
Oscar's Dog Friendly Camber Sands holiday cottages
Oscar has equipped his paw picked pads with everything the hairy heartbeat of your home needs for a tail wagging holiday. Treats, bowls, poop bags and enclosed secure gardens are in all of our dog friendly Camber Sands holiday cottages.
Time for walkies!
What makes a good walk? Stunning scenery, jaw-dropping views, the omnipresent twitter of birds, and the promise of a hearty feast in an English pub with your four legged friend?
Yep, Oscar seconds that which is why a stay at one of his dog friendly holiday cottages in East Sussex has the ingredients for one of the best holidays for you and your pampered pooch.
A typical day would be to roll out of bed and head over to the beach and watch the sunrise from on top of the mountainous sand dunes then explore what has been washed up along the miles of sandy beach.
Camber Sands has got to be one of the best locations for dog walking anywhere in England and this Sussex coast is dog friendly all year round. With a vast sweep of open golden sandy beach you might find yourself inspired to spontaneously run in circles as your dog stops and looks on confused.
Its vast stretch of unspoilt sands studded with sea shells is perfect for an energetic game of fetch while the tall grassy sand dunes behind add to its secluded and wild feel where your pooch can let loose.
After working up an appetite running up and down the sand dunes its time to head back to your paw picked cottage and have some breakfast.
After woofing that down you will be ready for the walk to Rye, along the footpath taking in the sheep studded marsh and arriving at Rye harbour with its fishing fleet in dock.
This medieval town with its narrow alleyways, red-roofed buildings and smuggling history is a quaint and delightful idyll, perfect for that well-deserved pint of ale and home-cooked grub in the Ship Inn.
After sniffing out the delights of Rye with its dog friendly pubs and tearooms take a walk and enjoy the jaw dropping views from the Firehills in Fairlight Country Park and watch the sun sink into the sea.
Fairlight Country Park extends over 640 acres, most of which is designated a Site of Special Scientific Interest (SSSI) comprising two ancient woodlands, heathland, grassland and rocky coastline so you have plenty to explore. There are stunning views across the Channel and Rye Bay. Bottlenose dolphin and harbour porpoise can be seen offshore from the top of the cliffs.
After you have earned your sea legs, head back to the rolling dunes of Camber Sands and stop off at The Owl. This charming and busy old seaside pub welcomes dogs and serves up homemade grub. Locally sourced, fresh and mouth-watering – make sure you've got a treat for your envious canine companion too. Then it is time to head back to one of our dog friendly Camber Sands holiday cottages to relax.
So book a memorable break beside the sea with your four-legged friend at one of our dog friendly camber holiday cottages.


Your results will update automatically