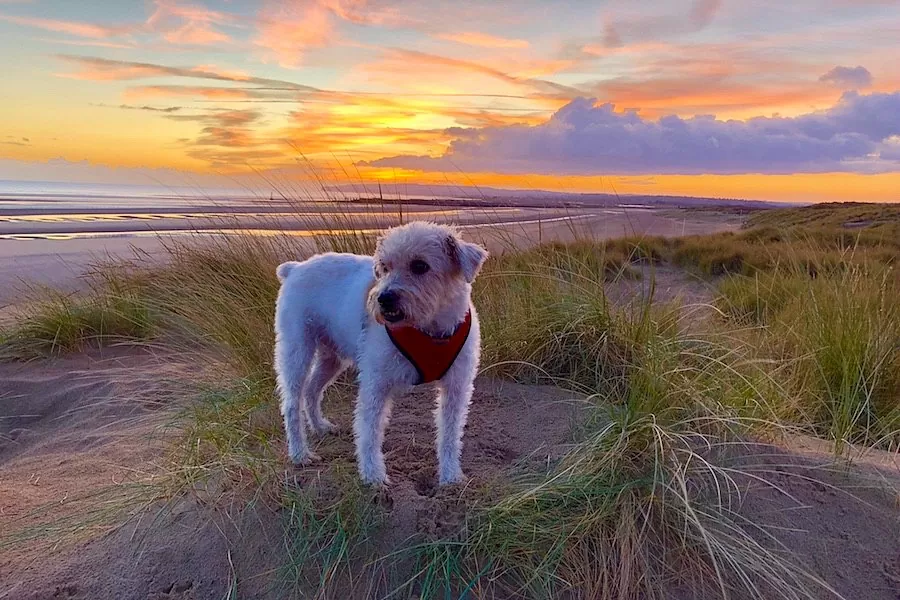 Many of our cherished guests have decided to bring along their furry companions on their seaside adventures, and it's no wonder! When it comes to dog-friendly beaches in East Sussex, the vicinity around Beside the Sea's Camber Sands cottages offers a wealth of fantastic options. Just ask our own pooch, Oscar!
5 dog-friendly beaches in East Sussex
From wild and secluded shingle beaches to expansive golden sands, the following five destinations offer the kind of freedom for your pup to run wild along a scenic stretch of coast.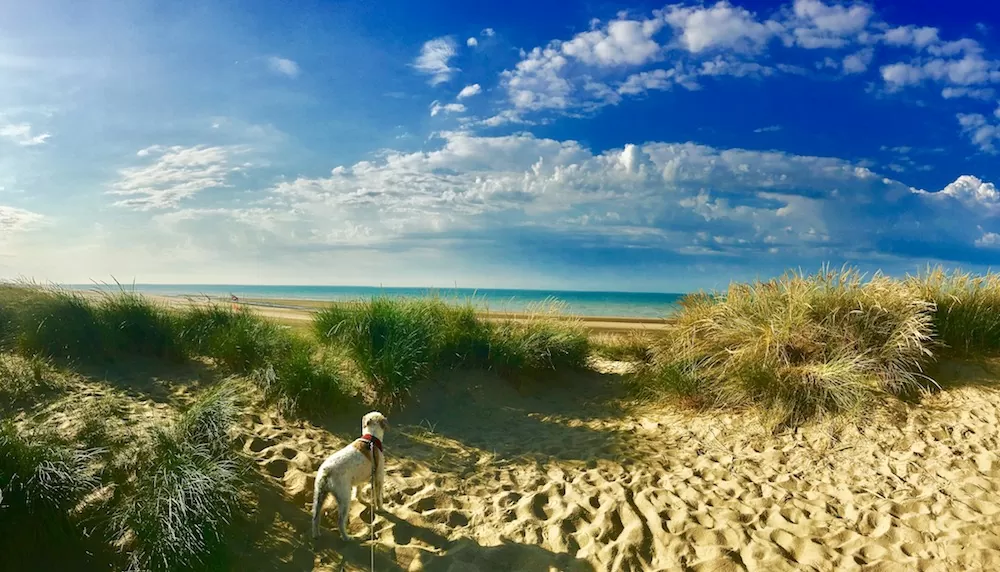 Camber Sands
Undoubtedly, the crown jewel of dog-friendly beaches in East Sussex is Camber Sands. It's arguably one of England's finest spots for dog walking along the coast. The vast sandy shoreline provides boundless space for your pooch to frolic by the sea, play fetch, and enjoy the surf. The shallow waters here are perfect for hesitant hounds that like a paddle but aren't confident swimmers.
Graced with tall grassy dunes, Camber Sands offers dogs plenty of intriguing sniffing spots. The best part? Camber Sands welcomes dogs all year round, with only a few restrictions from May to September. Even during these months, your furry friend will still have a mile of sand and dunes to explore.
After a satisfying coastal stroll, why not head to the Owl Pub and Grill for a refreshing drink and a delicious lunch? Nestled at the foot of the dunes, this dog-friendly establishment is the perfect spot to unwind beside the sea. The food is excellent, and the staff often spoils their canine customers with tasty treats. Whether it's warming up beside the fireside after a winter walk or sipping cool drinks on a warm summer day, the Owl Pub and Grill welcomes both you and your furry companion.
Broomhill Sands
A mere 20-minute seafront stroll from Camber Sands brings you to the long, golden stretch of Broomhill Sands, a fantastic destination for dog lovers. The gradually sloping waters here are perfect for dogs that prefer to stay in shallower areas, while the seemingly endless expanse of sand offers ample space for energetic running and tail-wagging fun.
If you prefer to drive, a spacious car park with free parking awaits you. However, keep in mind that there is no beach at high tide, so be sure to consult the tide timetable before embarking on your adventure. Additionally, restrictions apply from May to September, allowing dogs on leads in designated areas.
Pett Level Beach
Pett Level Beach, just a 20-minute drive west of Camber Sands, offers a serene and picturesque setting. On quieter days, you might feel like you have this expansive shoreline all to yourself. Stretching for miles, the golden sands are perfect for long walks when the tide is low. At low tide, you can even catch a glimpse of an ancient sunken forest, and exposed rock pools will surely pique your canine's curiosity. Conveniently, there's ample free parking along the entire length of the beach, and a short concrete walk is perfect for strolls on wetter days.
Winchelsea Beach
Winchelsea Beach, a gently sloping shingle beach located just a 15-minute drive west of Camber Sands, offers tranquility and beauty. Arrive at low tide, and you'll be greeted by miles of flat, wet sand, along with numerous rock pools for your dog to splash around and explore.
On clear days, you'll also have the chance to admire the striking red cliffs at Fairlight, which are particularly mesmerising in the early morning light. This stretch of coastline is often blissfully deserted, leaving you and your four-legged friend to savor the invigorating sea breezes.
St. Leonards Beach
St. Leonards Beach, located a 35-minute drive from our cottages, is one of the premier dog-friendly beaches in East Sussex. This vast shingle shoreline unveils itself at low tide, offering an expansive playground for your dog to frolic along the seafront. During very low tides, you can even walk all the way to Bexhill.
Behind the beach, you'll find a wealth of facilities, including toilets and shops, along with a lovely promenade that stretches to Hastings. While certain sections of the beach have dog restrictions from May to September, especially around the east, the western part of the beach is a doggie paradise with no restrictions. Here, you'll find fewer tourists, free parking, and ample space for delightful walkies.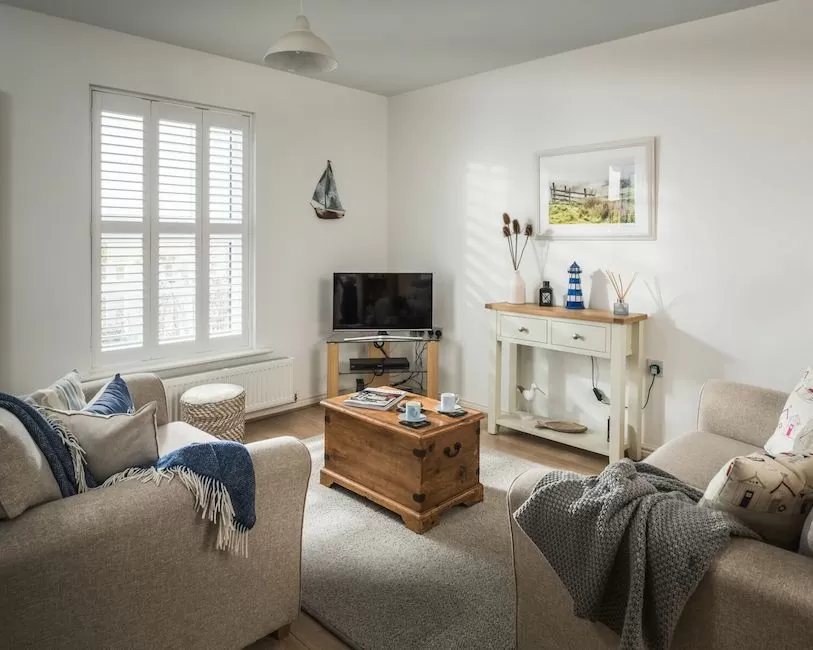 Find Your Dog-Friendly Holiday Cottages in East Sussex
East Sussex boasts a plethora of dog-friendly beaches, many of which are just a short drive from our Beside the Sea cottages in Camber Sands.
Planning to bring your four-legged friend to this beautiful region? Our Pawesome Pads offer a home-away-from-home where both you and your furry family member can explore the scenic beaches of Camber Sands and beyond. Begin planning your dream beach break by discovering more about our accommodations today.
Related articles on dog friendly East Sussex