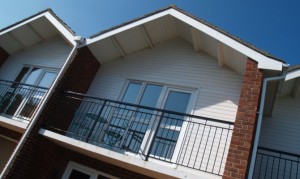 It's that time of year again when you start planning your summer holiday, and thoughts turn to location, cost, and accommodation. And of course, most of us would love to be sunning ourselves in the Caribbean, sipping on cocktails while a waiter or waitress attends to our every need.
Unfortunately, we don't all have the budget for an all-expenses stay in sunnier climes, and many holidaymakers are planning on staying in the UK this year; we can't say we blame them! Gorgeous sights, some great UK Holiday destinations and the weather's not looking too bad either – why put up with delayed flights, lost luggage and outrageous taxi fees when you can simply drive to your holiday without leaving the country?
Of course, once you've decided on your destination, next on the list is accommodation – hotel or self-catering?
It's nice to think of staying in a hotel, crisp white sheets on a bed that's made for you every day, room service when you get back from a day's sightseeing, maybe a drink in the bar at the end of the evening.
But what if you don't want to eat when the restaurant is open? Your favourite meal isn't on the room service list? Kids in bed mean you can't enjoy that nightcap in the bar? Just a few of the reasons we think self-catering is a much better option for your holiday.
Here are a few more:
YOUR SCHEDULE
By choosing a self-catering property, you're not at the beck and call of anyone else. No having to be back to the hotel in time for dinner, or getting up while breakfast is being served. No making yourself scarce when the maid turns up, or worrying about waking other guests if you arrive back late and a little … happy.
With a self-catering apartment or cottage, you can do what you want when you want, AND in private.
YOUR FOOD
Have you ever looked at a hotel menu and thought "There's nothing I fancy"? Or there's nothing the kids want to eat. Nothing that caters directly for you. And that's before you look at the prices!
Self-catering is exactly that – you eat what you want when you want it. OK, you have to cook it, but let's face it, a fun al fresco BBQ in the garden beats sitting in a stuffy hotel dining room trying to entertain the children so that they don't upset anyone, doesn't it?
YOUR COMFORT
With the best will in the world, not many hotels can be a home away from home, and it's not always easy to relax when you know you're surrounded by other people and families just centimetres away on the other side of the walls.
The privacy and comfort afforded by a cottage or apartment are beyond compare. Bring your own pillows, let the kids bring their favourite toys; bring whatever you need to make your stay as comfortable as possible. And rest secure in the knowledge that if one of the children DOES have a screaming tantrum, there'll be no banging on the walls and complaints about you to hotel management!
YOUR ENTERTAINMENT
There's only so much you can take with you, and if you're taking children, it can seem as if you need an extra car just for all the favourite blankets/sleep/teddies/toys/accessories.
A hotel room is nice, but apart from the space issue, you're usually stuck with a set amount of TV channels and the hotel band if you're lucky.
Self-catering accommodation usually comes with a DVD player, in some cases a garden, and a whole host of tips for things to do right on the doorstep. Some properties will also have books, board games and more for those nights when you don't want to be out painting the own red.
YOUR HAPPINESS
We're great believers that everything should be as relaxed as possible on your holiday – after all most of us only go on our hols once a year so it has to be fun, right?
While a hotel is nice, we often find that it never quite feels 'right' – the kids don't like sleeping somewhere new, the heating is never quite right, often you have to go hunting for extra duvets and bedding, and let's not get started on the tea and coffee facilities!
Staying in a self-catering property means you'll be more relaxed, you'll have more room, and the children will be happy (so hopefully you'll have more peace too!)
What better reason to forego the hotel and stay in comfort?