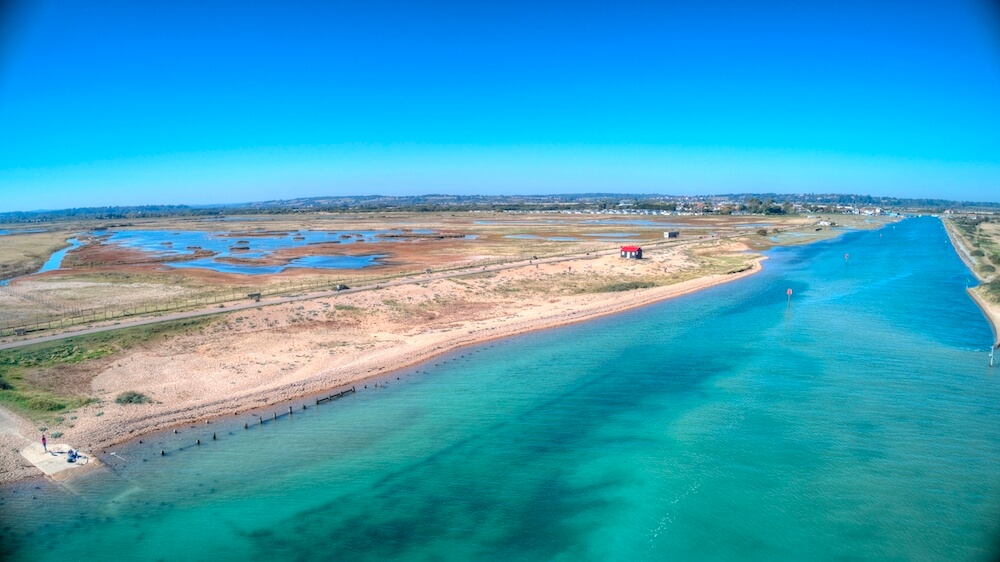 Rye Harbour Nature Reserve is one of our must visit places whether you're a twitcher or just love wildlife, and a break beside the sea will let you get up close with our feathered friends who inhabit this wonderful corner of England with the added luxury of self-catering holiday home. Travel with like-minded friends for some serious spotting, or combine it with other activities in the area that the whole family will enjoy.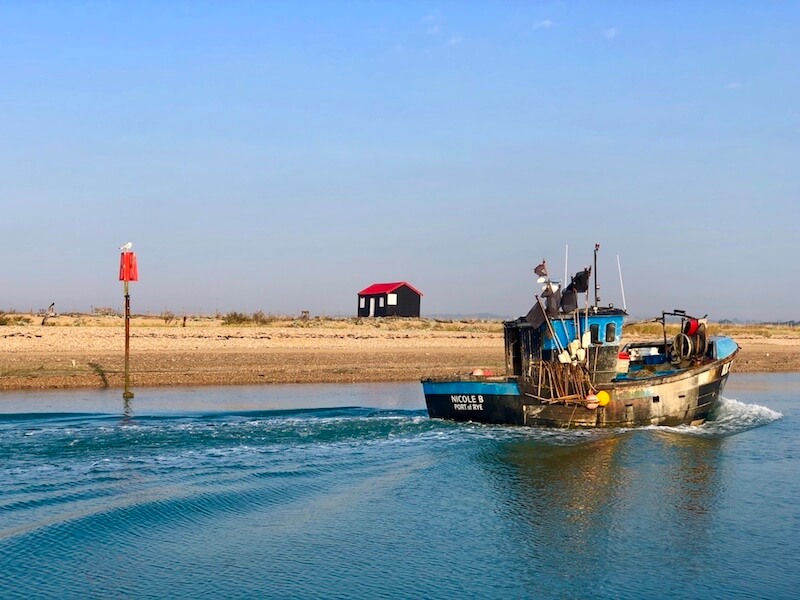 Rye Harbour Nature Reserve is a jewel – laying as a 200 acre triangular piece that sits between the inlet of the River Rother – it is made up of un-spoilt coast and wetlands, where you can enjoy nature – in a habitat where, quite clearly, away from the hustle and bustle of town and city life – it thrives under a sky bigger than that you'll ever have seen!
This wetland habitat – much of which is a 'Site of Special Scientific Interest' (SSSI) – is a haven for shore birds – more than 279 species of birds have been recorded at Rye Harbour Nature Reserve, of which over 70 have nested – as well playing host to over 350 species of flowering plant!
Rye Harbour Nature Reserve is the perfect place to indulge in a spot of twitching, with it's mosaic of habitats beside the sea with shingle, saltmarsh, sand dunes, rivers, pits, grazing marsh, reedbeds and farmland with a bit of history thrown in. Full of wildlife for you to discover with a network of footpaths and 5 birdwatching hides with easy access – mean you can get a good look at the feathery residents.
Rye Harbour Nature Reserve is most famous for its bird life and in particular its breeding colonies of the rare Little Tern, the Common Tern and, in some years, the Sandwich Tern. At this time of year you could be lucky enough to watch some of the spectacles of the season such as the starling mermirations or witness the comings and goings of the Autumn migration from one of the many hides dotted about Rye Harbour Nature Reserve. While in Winter other visitors from wildfowl and waders to finches and raptors take full advantage of the relatively undisturbed Reserve area… you might even catch a glimpse of a visiting seal!
Rye Harbour Nature Reserve not just great for birders, history buffs will be in their element too as you will be able to explore the military defences that still stand guard against long departed foes.

At the entrance to the Rye Harbour Nature Reserve you will see the Martello Tower built in the early nineteenth century, which would have housed a roof top cannon and 25 soldiers, one of 74 built to defend the coast against Napoleon's invasion force he was mustering in Boulogne. Unfortunately for Napoleon, his plan to draw the Royal Navy away from the channel failed. Nelson smashed the French fleet at Trafalgar and Napoleon's great invasion plans were sunk. The final threat from Napoleon ended a few years later, when Wellington put the boot into Boney at Waterloo.
Camber Castle was built in 1539 by Henry VIII to forestall any invasion from the French. This low and squat fortification was revolutionary in its day, shaped as a Tudor rose, it would have bristled with cannons ready to bombard any invasion fleet.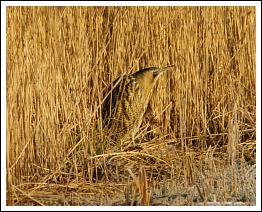 Over the years the sea receded and Camber Castle was left stranded and fell into decay. In the nineteenth century, smugglers found a use for the former artillery fort. They hid their contraband in the passages and chambers, out the way of prying eyes, until one day they got discovered by the Excise Men. A battle ensued and the castle was abandoned by the smugglers.
Today the castle stands alone with just the Romney sheep and local wildlife for company. Stop by at the bird watching hide overlooking Castle Water and spot the many wading birds such as little Egrets, Grey Herons and Great Crested Grebes. Don't worry if you don't know a sparrow from a duck, the hides have lots of pictures of the birds you are likely to spot here. For the birders amongst you keep your bins on the roadbeds for this is home for the rare Bitterns that stay and breed here.
When you've used up the memory card on your camera, how about heading to the William the Conqueror pub, (named after a chap who did manage to pull off a successful invasion) for a bite – the burgers are dee-licious…