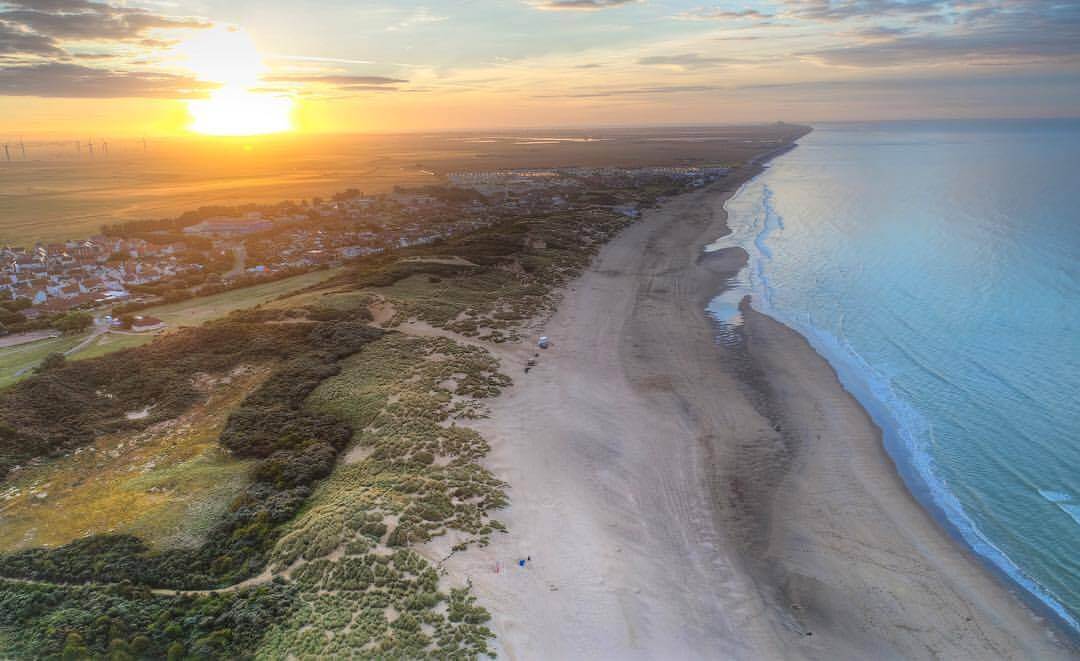 Camber Sands is one of the most popular coastal resorts in Sussex, situated close to the border of Kent. Whether you're travelling here for a romantic weekend away or as a family holiday with the kids, Camber Sands offers so much to do for all ages, from boat trips and nature trails to fine dining and relaxing days at the beach. We've put together our top 10 activities in Camber Sands to help you make the most of your time here.

Enjoy a coastal stroll
One of the main reasons to visit Camber Sands is the gorgeous coastline, offering miles of golden sand beaches. In fact, the beach at Camber Sands is widely regarded as being one of the best beaches in the UK, so why not take the time during your trip to enjoy a beautifully scenic stroll along the beach while the waves roll in. It's a relaxing and peaceful way to spend some time in this gorgeous part of the south coast, stretching on for almost 5 miles. The most popular section is the western end of the beach as this meets the mouth of the River Rother, while the eastern end transitions into shingle beaches.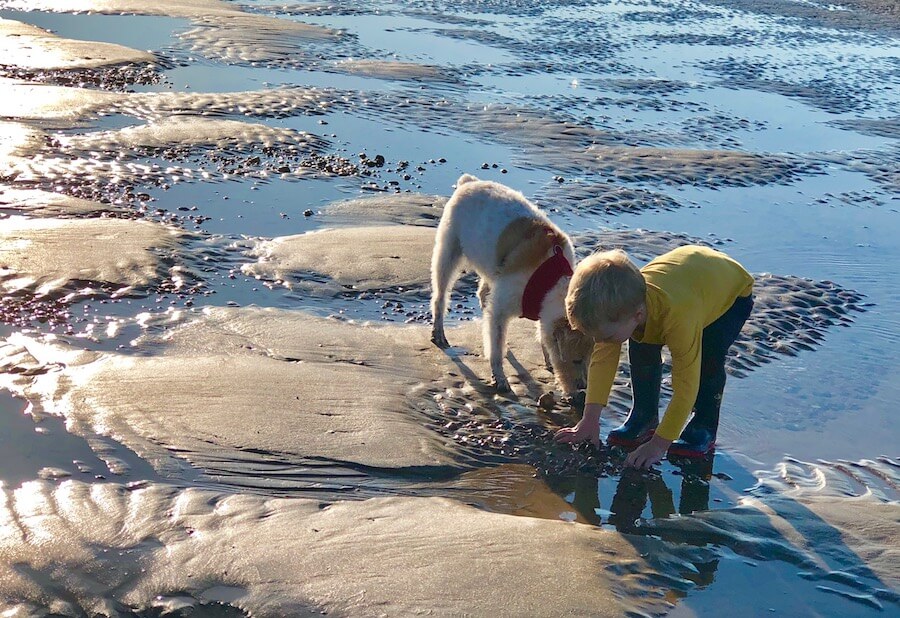 Go beachcombing
While you're strolling the beach, why not see if you can grab a few treasures along the way? Beachcombing is a great activity to do with the kids and along the tideline, you're likely to find some unique souvenirs, from semi-precious stones and beautiful shells to lost coins and jewellery that has washed up along the tideline. Grab a bucket and get searching – little ones will love seeing what they can find buried in the sand.
Take part in watersports
If you feel like getting active on your Camber Sands holiday, then watersports are a great way to do just that. From hitting the waves with a kitesurfing session to sailing and windsurfing, there are few beaches better suited to an adrenalin-fuelled adventure activity than Camber. The Kitesurf Centre, just moments from our Camber Sands holiday cottages, is the place to visit for expert guidance and tutorials to help you learn the skills you need on the water.
Go antique shopping in Rye
Rye is just a stone's throw from Camber Sands and it's a charming town that offers stunning views over the Romney Marshes. From its sloping cobbled streets to numerous quaint craft and antique stores, cosy cafés and historic buildings, Rye is a town you can easily spend days exploring. Rye also hosts numerous festivals and events throughout the year, from bonfire night to arts festivals, so there's truly something for everyone.

Enjoy a picnic on the dunes
The grass-topped dunes at Camber Sands are the perfect spot for picnics. It's a relatively quiet spot with few tourists, and with the soundtrack of the surf, it's a wonderful place to enjoy a memorable picnic in the summer. Grab your favourite snacks, pop a bottle of wine and enjoy the spectacular surrounding views in what is arguably one of the best picnic spots in the UK.

Visit Rye nature reserve for a spot of birdwatching
Just across the river from Camber Sands is Rye Harbour Nature Reserve, which is a haven for birdwatching enthusiasts. With miles of walking trails and habitats for over 90 species of birdlife, it's a wonderful activity where you can explore saline lagoons, freshwater gravel pits, saltmarshes and shingle beaches in search of beautiful birdlife.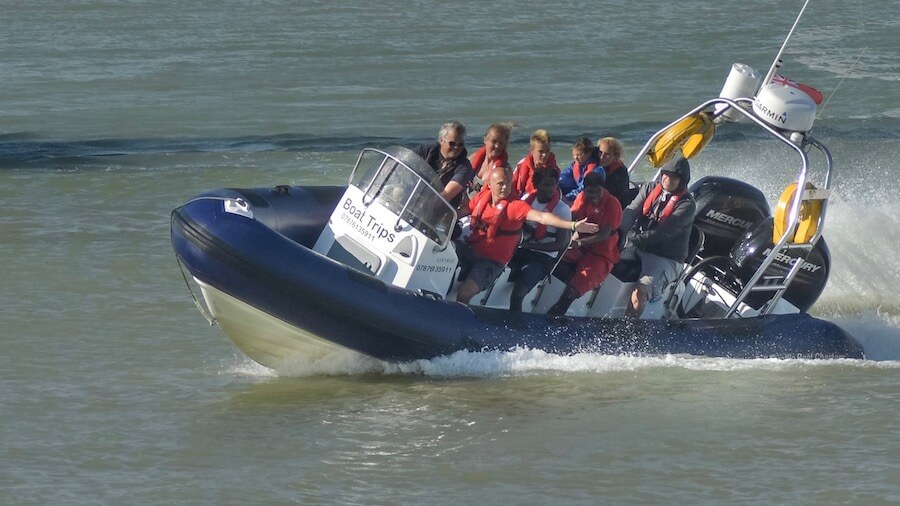 Take a RIB tour
A quick but certainly memorable way to explore Camber Sands is with an exhilarating RIB tour. These powerful inflatable boats bump and bounce along the water at high speeds and it's an exciting way to spend a morning, although it goes without saying that given the nature of these boat trips, you're bound to get a little wet so bring your waterproofs! These tours depart from Rye Harbour and journey down the channel out to sea.
Indulge in fine dining
After a day of exploring, what better way to spend the evening than indulging in a delicious meal? Camber has numerous options for incredible dining experiences, from The Gallivant which offers a modern spin on British classics using locally sourced ingredients, to The Owl which is a charming, welcoming pub that's popular with the locals, and The Ship Inn – a family-friendly establishment that boasts a laid-back atmosphere.
Dive into Camber's history
There are several spots of historical interest in this area, but one of our favourites is Camber Castle. Tidal changes have resulted in this fort being located closer to the village of Winchelsea along the coast, but it's managed by English Heritage and guided tours are available in the summer so you can explore the ruins and learn more about the history of the area.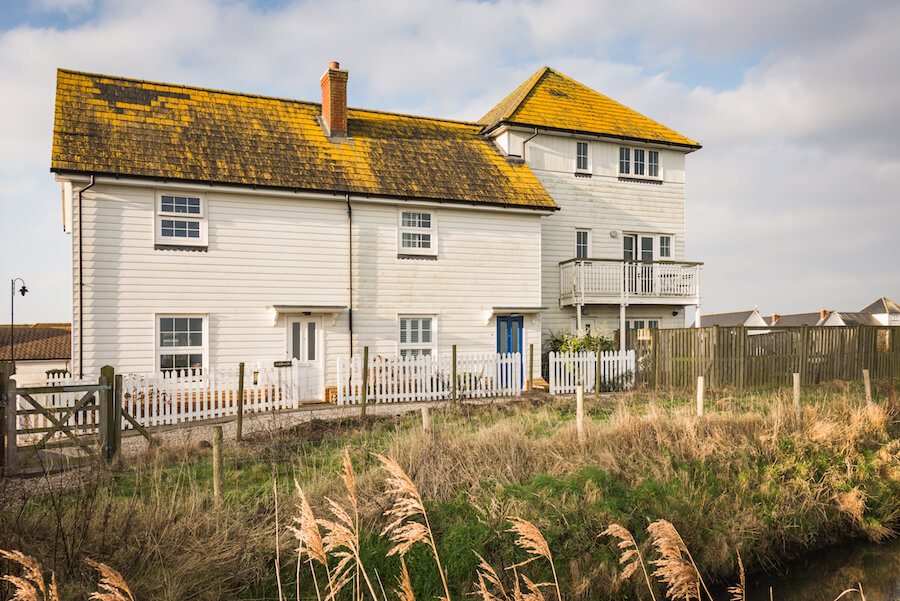 Book your stay today
As you can see, Camber Sands offers so much to see and do, and it makes for the perfect beach getaway for all ages. From memorable dining experiences to taking in the fresh sea air with a bracing coastal stroll or summer picnics on the sand, why not visit and explore for yourself? Our coastal cottages are the perfect base for your trip – take a look at our rental cottages to find the best base for your stay or get in touch with us for more information.