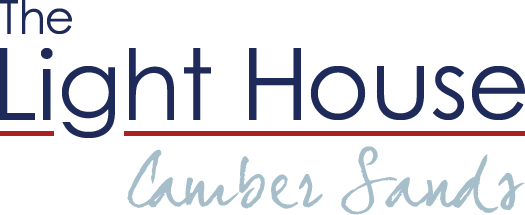 Your widget will appear here.
The Light House Camber Sands
From breakfasts in the sunny, eat-in kitchen to moonlit evenings around the outdoor fire pit in the fully enclosed garden, The Light House was created for gathering together your favourite people. Tucked into the lovely White Sand development, The Light House is just a few minutes' stroll from Cambers Sands beach. Interiors feature a modern seaside design scheme complete with high-end amenities. Welcome!.
The Light House Summary
Sleeps 6 + 2 people (sofa bed-short breaks only)
Master bedroom: OKA Super king bed (sleeps 2)
Second Bedroom: Double bed (sleeps 2)
Third bedroom: Two singles (sleeps 2)
Living room: Sofa bed (sleeps 2)
Baby friendly – High chair, travel cot and stairgate
Pet friendly
3 min walk to the dunes
5 miles from Rye
Quiet location
Fully enclosed south facing garden
High speed fibre broadband/Wifi
50″ smart HDTV
Sky HD (movies & sports)
Xbox one complete with games
Amazon Alexa Echo plus (2nd Gen) smart speaker & hub to living room
Amazon Alexa Echo dot (3rd Gen) smart speaker to master bedroom
Amazon Alexa enabled Bower & Wilkins Zeppelin to kitchen/diner
Nespresso Coffee Machine
Weber BBQ & Weber fire pit
Games room with pingpong table.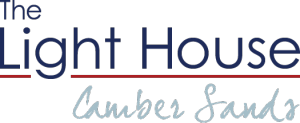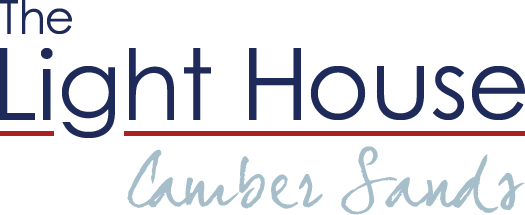 Dining & Lounging
The Light House brings you an exceptionally well-equipped holiday, with everything from an enormous 50′ smart HDTV with Sky HD (with Sky Movies & Sky Sports) to an XBox One to Wifi to a Nespresso machine (with milk foamer!) so you can sip a velvety espresso in the enclosed garden to start your day. If you prefer a low-tech holiday, choose from a collection of boardgames and books.
The ground floor's generous living room with nautical sofa bed can sleep two extra guests, making The Light House a cost-effective option for groups of up to eight. Guests sleeping in this room will have privacy, as well, because the living area is tucked away in its own space (not open-concept).
There are plenty of other places to hang out together on the ground floor, especially the welcoming and sunny open-plan kitchen, dining room and decked patio garden with outdoor lounge. Slide open the doors to the garden and create an indoor/outdoor space, then set the long kitchen table with bench seating for a breezy meal. Or head to the south-facing garden's six-seater wicker table and feel the sun on your face while you dine.
Wherever you choose to eat together, a fully equipped and intuitive kitchen with high-end appliances makes preparing the meal a simple pleasure.
Bed & Bath
Upstairs, you will find the three bedrooms and two bathrooms, including one ensuite and one family bathroom.
Sleep in style in the master bedroom on a OKA Super-king bed wrapped in luxury linen. You'll find your own ensuite shower room here.
The second bedroom's downy soft double bed with fabric headboard—also with luxury linen—will ensure a perfect nights sleep. The third bedroom's two single beds have toppers and linens so comfortable you'll want to climb in and take a catnap. Unpack and relax!
The upstairs bathroom has a bath with shower over and glass shower screen that keeps the room bright. Downstairs, an extra WC means there won't be a wait.
Outdoors
Situated in one of the quietest parts of the White Sand development, The Light House is adjacent to a peaceful meadow of wildflowers with further far reaching views of Romney Marsh.
A particular highlight of this property is the sunny, south-facing, decked patio garden complete with barbecue grill and dining table. We can think of no better place to relax with a beer after a day on the beach. The patio garden is fully enclosed, providing total privacy and ensuring the family dog can stay close while you enjoy the outdoors.
The garage has been converted to a games room complete with pingpong table.

 Pet Friendly The Light House
Dogs love a big sandy beach – space to run around, sand dunes to explore, water to splash in, interesting smells to discover and plenty of other dogs to play with. So when you bring your four-legged friend to The Light House, it's good to know that the incredible dog friendly Camber Sands beach is right on your doorstep. They will be in hound heaven!
Our dog friendly Camber Sands holiday cottage, The Light House here at White Sand is the perfect place to bring your faithful furry companion. Camber's huge sandy beach on your doorstep, lots of great places to go for walks and even dog friendly pubs so that you can both enjoy a relaxing drink after a day of sniffing about on the dunes!

Eat and drink
Good food makes for great holidays, and rest assured of eating well during your stay. Whether you prefer cosy inns with roaring fires or fine dining restaurants on the beach; the simple pleasures of crispy fish & chips or gourmet delicacies crafted from farm-fresh produce; you will be spoilt for choice here.
Beside to the sea and surrounded by farmland, it's little surprise that many ingredients comes from only a few miles away. A few local favourites of ours include the famous Romney Marsh Lamb, Rye bay Scallops and Dover sole, as well as traditional English pub dishes such as Rye Bay fish… not to mention our award-winning sparkling wines.
Fancy yourself a chef? Then the fully stocked kitchen at your White Sand holiday cottage will be your culinary playground. Simply add fresh ingredients from colourful farmers markets and delis and have fun.

What to see and do
Being nestled on the border of 1066 Country and The Garden of England with their stunning coast and countryside, ancient towns and historic sites, your stay here in Camber Sands offers a vast array of activities and attractions to suit all interests.
Discover the beauty on the doorstep of White Sand, wending along lanes past sheep dotted fields, orchards, vineyards, cobbled streets and castles. Be enriched by England's loveliest counties, alive with their exciting past: visit beautiful town of Rye with its history woven with seafaring tales of naval battles, violent storms, lifeboat heroics and smuggling and her neighbouring Cinque port towns. Canterbury with Chaucer's pilgrims, Rochester with Dickens. See where a monumental battle famously reshaped the nation, follow the maritime adventures that have shaped our shore from Roman invasion to World War II.
Over the centuries East Sussex & Kent coast, have been the invader's gateway to Britain. Being the closest point to mainland Europe, these two counties have witnessed some of the most important moments in this country's history.
With such a rich and varied past it's really no surprise that this corner of the country is teeming with places of historical significance. From ruins to castles, from ancient woodland to prehistoric coastline – we have it all in abundance.
Whether you prefer the adreneline rush as you leap into the air, kite-surfing or hurtle down zip wires through country parks to the more relaxing walks along the many path and cycleways, or just relaxing on one of the many beautiful beaches, there's is something for everyone.
For those of you who like a bit of culture, visit the many museums and galleries found throughout our historic towns. You'll find vast collections of historical importance, fine art, landscape photography and theatre productions set in some of the most atmospheric locations.
Being only one and a half hours from London you can also make the most of what the capital has to offer, take in a show in the West End, shop in Oxford Street or visit the many iconic sites
With the blend of tradition and culture in Rye and the beauty and tranquillity of Camber Sands, The Light House is ideally positioned to enjoy the very best this unique corner of England has to offer.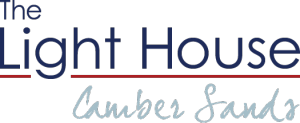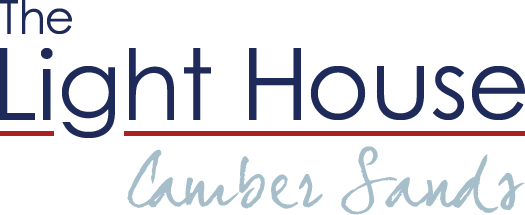 Guest Book
"Perfect Half Term Break!" Feb 2016
Took 7 teenagers and a dog to the Lighthouse, we had the most amazing time … The welcome choccy cake and biscuits were devoured by the kids and I certainly appreciated the bottle of bubbles! The house is perfect, loads of space to chill out in and very well equipped for en masses cooking; we even managed to toast marshmallows in the fire pit one evening. 3 minutes from the beach – where we spent most of our time, quick hop into Rye, another to Dungeness and a spot of Retail Therapy in the Designer Outlet. Perfect half term break – Thank you Richard and family x
"Wonderful New Year at The Lighthouse" Jan 2016
We have just returned from a wonderful stay at the Light House. Very spacious, immaculately clean and in a fabulous location 5 minutes walk from the beach. We dined at The Gallivant on New Year's Day which is only a short walk around the corner which was also superb.
We have stayed on this development a few times and always book with Richard at Beside the Sea holidays who provides an excellent service.
"Marvellous house very warm and cosy home from home" Dec 2015
As usual Richards houses are very clean and comfortable it was a bit cooler this week and the fire made it feel very cosy. The welcome pack in the kitchen is such a nice personal touch. Lovely to see you both and to meet Arthur who was only a bump last time we stayed. Congratulations to you both and of course to renew our acquaintance with the lively
Oscar enjoying his usual early morning walks on the beach. Thank you for recommending The Standard in Rye we had a most wonderful meal there in front of the open fire and very friendly staff,as you said the lamb pie followed by sticky toffee puddin could not be beaten. We hope to return in the spring so look forward to seeing you all again
With our very best wishes Ann and Henry.
"A perfect getaway retreat !" Nov 2015
We have just returned from a short stay at the Lighthouse and what an absolute delight it was from start to finish , from the moment we stepped into the house it was lovely and warm and the fire was glowing to give you a lovely homely greeting, a lovely surprise when we went into the kitchen homemade cake , macaroons cookies and treats for our dog, little touches that really meant a lot to us. The house was immaculate really clean and tidy and everything in a lovely condition , with all the mod cons you could want, we will recommend it and will certainly be coming back again, a big thank you to Richard and Sophie
"The Lighthouse Camber Sands" Nov 2015
Great place to stay. Spotlessly clean and very well equipped. Loved the cake and biscuits. Great tv for the children video games etc.Few minutes walk to the beach.Booked it for 8 days to allow all the family to come down at different times. Everyone enjoyed it. We intend booking it again for next October if it's available.
An oasis and hidden gem with exceptional service June 2015
We stayed for two weeks in the Lighthouse with a mixture of just us and our 2 year old with extended family members staying for the weekend and stretching to a full size family BBQ. Everything was spot on here – we has some small issues with some of the equipment in the house but they were low priority however resolved/addressed immediately and well beyond our expectations. To make the point the guy that manage this holiday let have an exceptional customer service attitude and nothing was too small for them.
The house is modern and well equipped. You get what you pay for and the images that are associated with advertising the property do not lie. The location ws spot on. We know the area well and discovering 'Sandy Way' and where it is located in relation to Camber Sands, the local amenities and Rye was a real positive delightful surprise for us. We ended up walking to the beach each day which was just superb.
We are hard to please, well more like we expect good value and service, and we were not disappointed. We are now looking and re renting the house for another vacation. I would whole heartidly recommend 'The Light House'.
Perfect weekend stay Feb 2015
The accommodation was spotlessly clean and had everything needed for a break. Located very close to the beautiful Camber Sands beach and a 10mins drive from Rye. My children and dog were well catered for with a PS3, games, dvds and even dog treats. Would highly recommend.
The perfect relaxing home from home experience Dec 2014
From the moment we stepped into the Lighthouse our holiday began on the perfect note. A top quality welcome gift to make us feel special and the house itself with all its fabulous charm.
This is our 7th stay there and we wouldn't want to be anywhere else at Christmas. It's part of our festive tradition and we love it.
Fab weekend Nov 2014
Such a nice clean house and we were welcomed with a collection of treats! Tea and coffee provided! Lovely and warm. Great rooms and amazing kitchen/conservatory! What an amazing weekend!
Perfect holiday house Oct 2014
We have just enjoyed an amazing stay at The Light House, the house was perfect, light and airy but also cosy and it was equipped with everything we could possibly need (we particularly liked having the Nespresso coffee machine and capsules to enjoy during our stay!) the beds are also really comfortable which is brilliant (and along with the sea air, must be why we slept so well).
We enjoyed spending time in the house and having walks with our dog on the amazing beach which is so close. We also ventured into nearby Rye (we even walked there with our dog on one of the days as there is a really easy footpath that takes you right to the town), we loved Rye and were really surprised and delighted that there was places we could take our dog in to with is for lunch, we enjoyed a really lovely meal at The Ship.
In short, we can't speak highly enough of The Light House and the area, we thoroughly enjoyed ourselves!.
Absolutely perfect for a family break by the sea June 2014
We booked the light house for a week in June for our first family holiday with our 10 month old son and his grandparents. My sister and her fiancée also joined us for the weekend. The property is very spacious and tastefully decorated, it's very flexible with its sleeping arrangements in that it has a lovely master bedroom with en-suite, a "twin" room which has zip link beds so can be made up to another double, a room with bunk beds to sleep two (and could fit adults if needed) and also a double sofa bed in the living room. There's also a travel cot available.
The kitchen and beautifully decked patio offer the perfect set up for dinner and family meals and there's also a barbecue and a fire pit included. If the weathers poor there's plenty to do inside with an excellent large flat screen tv with freeview and PlayStation 3 (including blu ray player) with a collection of films. Wifi is also available which is great so bring your laptop or ipad.
Camber offers an amazing beach which we walked over to most days, it's very close and only a couple of minutes walk away. All in all the Light House is perfect for a family break by the sea, it's also perfect for groups of friends or extended family breaks.
I can highly recommend the light house. The whole process is seamless, the keys are easy to collect, communication is excellent and it really is a perfect holiday home. I hope we can visit again!.
Wonderful Cottage in the perfect location. Highly recommended! April 2014
We have just returned from a weeks stay at The Light House. The cottage is delightful. Furnished and equipped to the highest standards and extremely spacious. Plenty of room for the six of us.Lovely comfortable lounge with a huge TV and games/dvd player .Super kitchen /dining room, which opens out onto the decked garden area, complete with fire pit. All very dog friendly , as completely and securely fenced all around. Lots of room for eating al fresco and BBQ's. South facing so a real sun trap.
Just a few minutes walk through the Link Way over the beach car park, up the most amazing dunes and you're on the glorious beach. Two miles long and so dog friendly. Kobi absolutely loved it, running up and down the dunes and then across the massive beach to have a paddle in the sea. Great sand for building Sand Castles too.
Rye is lovely and we visited regularly as great restaurants, Tea rooms and of course …. shops. It has a very quaint feel to it, with cobbled streets and castle towers. We hope to be heading back down for another stay at The Light House very soon. Thank you Richard for all your help and advice and info' and for making sure our stay was just perfect in every way.
Amazing cottage Mar 2014
What a fantastic cottage, tastefully decorated and very well equipped. Fantastic location and only minuites from the most wonderful dog friendly beach. The cottage has a lovely modern decor and has been decorated to the highest standard with no expense spared. The lounge is comfortable with a fantastic tv. The kitchen/dinner has everything you need with a huge table and lots of seating. Bedrooms are lovely with crisp clean bedlinen. It has a beautiful decked garden which is fully enclosed so is great for dogs.
I cannot fault this cottage and would highly recommend to anyone. I would also like to mention Richard Smith the owner of this property who has been so helpful. Richards customer service is outstanding. Emails are replied to promptly with any questions answered and extra information he thinks you might need. He is always available and always happy to help with any queries you may have. Thank you Richard. Cannot wait to return to your lovely cottage.
Home from home Jan 2014
This really was the perfect place to spend our weekend. Spacious, clean, warm. Though not looking onto the beach, it was less a mere 3 minute walk. Tea, coffee and milk all supplied as well as complimentary wine, home made biscuits, cloudy apple juice and proper coffee. Wonderful. The beds were so comfortable and the rooms silent. So relaxing!
And finally a mention must go to Richard from Beside The Sea Holidays who went out of his way to make us a tailor made itinerary to ensure we made the most of our stay. Wonderful. Will definitely return.
Excellent Property in Perfect Location Nov 2013
My partner took me to the light house to celebrate my birthday in November last year (2013). It was a wonderful weekend and we both wished we had of booked for longer. The Light House is an amazing holiday home; it is suitable for adults and families and is especially suitable for those who wish to travel with a dog. When we arrived the accommodation was immaculately clean and tidy, it included all mod cons and was a very pleasurable base to enjoy the sights of Camber and nearby Rye.
The accommodation had a very useful information booklet which my partner and I enjoyed reading over breakfast before we set off to find some of the hidden gems mentioned in it in the centre of Rye. All in all this accommodation was of the highest quality and made for a very enjoyable stay. We would certainly think about going back but would probably look to do this in the warmer months; saying that, the walk along the beach on the Sunday morning was the perfect way to refresh after the few wines enjoyed over dinner.
a superb weekend Nov 2013
We had a superb weekend, thank you very much ! The house is really nice and the location was perfect. We had dinner at The Gallivant on Friday and it was really good (although a little pricey) we also had Sunday Lunch there which was equally good but more reasonably priced. I won't mention watching the rugby in the Green Owl as we lost the match … but we had a good time though Thanks again for your help.
The location is excellent we had some great walks Oct 2013
Many thanks for a great week's holiday. The lighthouse is lovely with everything we could want. Very comfortable. The location is excellent we had some great walks on the beach and dunes. Even in the storm! Luckily it didn't affect us too much. We rejoined the national trust and visited lots of castles/houses. Scorned castle is lovely and well worth the visit. Yes we did go to the battle fireworks/bonfire.
It was fantastic and great fun with everyone dressed up. The bonfire was very smoky but we stood upwind of it so that was ok. Think some people suffered a bit further down the street! It was a great atmosphere and the rain held off for Most of the evening. We had one of the best curries ever delivered by spice in rye after we got Home well worth recommending to other visitors. Quick delivery too at 10.45 pm. We loved the fire pit and lit it 3 times during the week. Wanted to try out beryls cafe but ran out of time. Thanks again for a lovely week.