A short break to the Sussex Coast is a tricky feat. After all, this is a county where you can visit dramatic medieval forts, tear down rollercoasters in classic seaside towns, grab ice creams on pristine beaches, and meander through some of England's most beautiful woodlands.
But with a little bit of guidance, you can make the most of a short trip here. Here's our guide to making the most of a short break to the Sussex coast.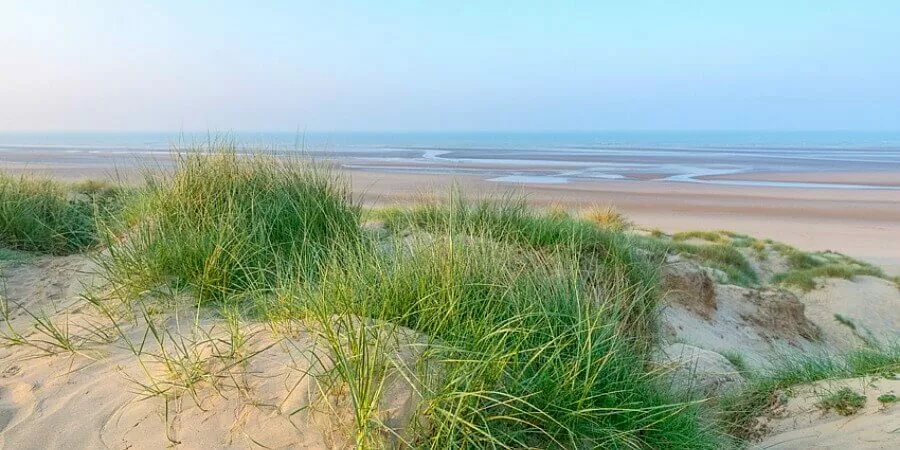 Day 1
After settling into one of our cosy cottages, take a quick stroll to the beach in Camber Sands.
Listen for the roaring waves as you clamber up the dunes before casting your eyes on an endless stretch of shore. Spend the morning building sandcastles with the kids, enjoying lazy walks beside the waves, or playing fetch with Fido – the beach in Camber Sands is fantastic for dog lovers.
Arriving in the warmer months? Take a dip in the paddle-friendly waters, dig your toes into soft sand, or book a kitesurfing session. Get all the gear and training you need from local outfitters The Kitesurf Centre.
In the afternoon, stroll over to Kit Kit Cafe and treat yourself to fish 'n chips followed by ice creams.
Day 2
After an easy day beside the beach, take a jaunt to picture-perfect Rye – it's just a 10-minute drive away. This quintessentially English town will charm you with its one-of-a-kind boutiques, quaint tea shops, historic sights, and medieval inns.
Start the day with a trip to the ancient Ypres Tower (also know as Rye Castle). Dating back to 1249, the castle was built on the orders of Henry III to defend against raids by the French. Learn about the town's fascinating history and get a glimpse of medieval artefacts at the on-site museum.
Next, head to nearby Rye Harbour Nature Reserve (visible from the castle towers) to spot an array of wildlife – including over 150 rare or endangered species.
The best views of Rye await from the summit of St Mary's Church. This place of worship has stood in the town for almost one thousand years!
Then grab a bite at one of Rye's excellent pubs and cute teashops. Try The Cobbles Tea Room for freshly made sandwiches loose leaf teas, and buttery scones (heaven with a dollop of jam and clotted cream!).
In the evening, catch live music in one of Rye's atmospheric pubs. Meander to the 16th-century Ship Inn, or swing by The Grapevine – a stylish Champagne and jazz bar tucked just off the high street.
Day 3
During a short break to the Sussex coast, make time for a day trip to one the region's iconic coastal towns.
The charming town of Hastings (17 miles away) offers a wonderful mix of historic sights and traditional seaside fun. Check out family-friendly attractions, including Blue Reef Aquarium and Smugglers Adventure.
Alternatively, head just over 50 miles to buzzing Brighton. Explore antique stores and bohemian shops around The Lanes, visit a vintage amusement arcade, and spend sunny days with ice creams on Brighton's famous shingle beach.
Day 4
With its coastal fortresses and dramatic medieval castles, East Sussex is a treasure trove for history lovers. See some of the region's most famous sites on a trip around the home of 1066 country!
Visit Battle Abbey and step onto the field where the famous Battle of Hastings took place nearly 950 years ago. Continue your historic escapade and roam around one of the county's grand castles.
Bodiam Castle is a magnificent moated castle dating back to the 14th-century that warrants a special visit. If time allows, head to the beautiful Leeds Castle. The years have been kind to this 900-year-old castle, which has earned the description of "the loveliest castle in the world."
Day 5
Sussex is one of the most wooded parts of lowland Britain. So take the opportunity to enjoy one of its enchanting woodland walks.
Brede High Woods is a haven for nature lovers, with diverse wildlife ranging from lampreys and dormouse to fallow deer, great crested newts, and even the occasional wild boar! Arriving in spring? Brede comes alive with a blanket of swaying bluebells.
If you're bringing the kids, head to Ashdown Forest and take them to the "home" of Winnie-the-Pooh. Or revel in the salt-air breeze while hiking a clifftop trail in Hastings Country Park.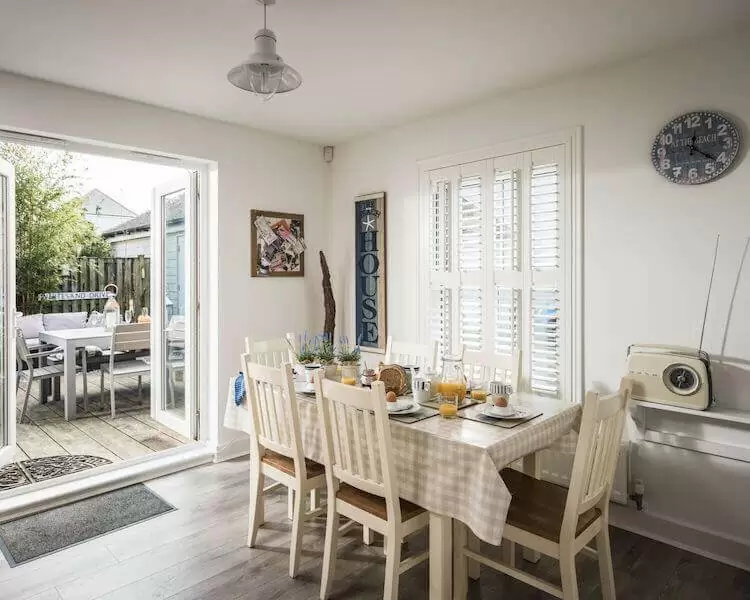 Short Breaks to the Sussex Coast
From crumbling castles and flower-filled woodlands, to medieval towns and iconic seaside resorts, there's plenty of ways to spend a short break to the Sussex coast.
Our contemporary cottages offer the perfect base to explore this beautiful corner of the country. Feeling inspired to visit? Find the rental that best suits you today.