Whether it's a peaceful walk among a blanket of bluebells, strolling in dappled sunlight on a quiet trail, or visiting the magical home of Winnie the Pooh, the woodland walks in East Sussex offer something for everyone.
The following guide features some of our favourites!
Ashdown Forest
Bring a pot of honey and a sense of child-like imagination. A.A Milne's beloved Winnie the Pooh books were inspired by Ashdown Forest, and many of the places in the book can be matched to real locations in and around the area.
You can pick up a guide of "Pooh Walks" that will take you to well-known spots. Visit Wrens Warren Valley (Eeyore's Gloomy Place) or the Lone Pine (where the Heffalump Trap was set). Follow one of the trails from Gill's Lap to find the "Enchanted Place".
If you're not quite so devoted to A.A Milne's beloved bear, Ashdown Forest still has plenty to offer, with a huge area of wooded trails that let you get far from the crowds.
Hastings Country Park
This 853-acre coastal park encompasses ancient woodland, open pasture, grassland, and rugged coastline of sandstone cliffs.
It also has significant national and international importance for its geology and biodiversity. It's a haven for birdwatching and home to rare and scarce liverworts, dormice, and a dazzling diversity of invertebrates. Bottlenose dolphin and harbour porpoise are sometimes seen splashing around offshore.
For spectacular views of the south east coast, follow the trails along the clifftops. On clear days, you'll be able to see as far as Folkestone and even the French coast.
Brede High Woods
Spread over 647 acres, Brede High Woods is a haven for nature lovers. Largely undisturbed, it's home to some of the most ancient woodland in the UK!
Brede is actually comprised of 10 distinct woodland areas, and this vast area supports a diverse ecosystem. In addition to rare glowworms and great crested newts, look out for resident populations of lampreys, badgers, dormouse, and fallow deer.
Walk the woods in spring and you'll be greeted by a glorious blanket of bluebells. But frankly, whatever time of year you visit, every season here reveals a beauty all of its own.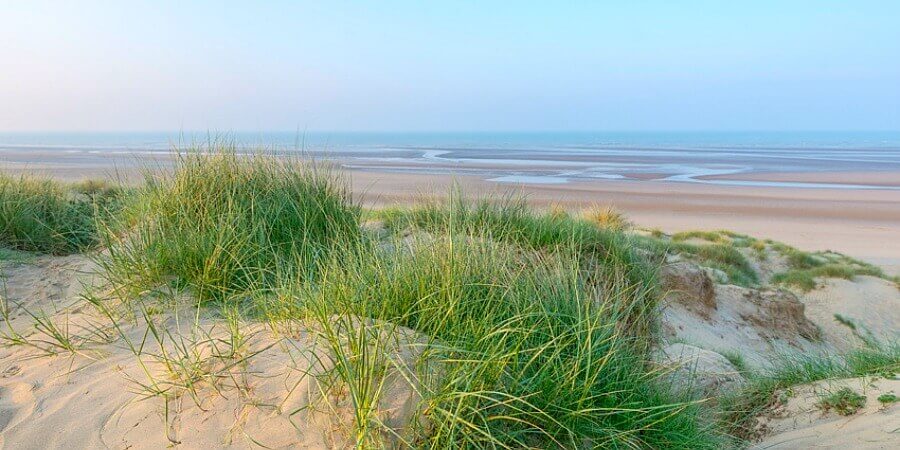 Rye Ride
While more coastal than wooded, this trail from Rye to Lydd on the National Cycle Network is worthy of a mention.
While the full route is 9.2-miles long, you can take a shorter 3.5-mile trip that starts in Rye and ends near the golden shores of Camber Sands.
From Rye, you'll turn right on to the National Cycle Route, head across the River Rother, and meander past the manicured fairways of Rye Golf Club. From there, the route takes you down to Camber Sands for a wind-in-your hair stroll along the sea wall.
Camber to Rye Harbour Nature Reserve
This circular walk is just short of 11 miles, and it's a must for wildlife lovers and twitchers!
From Camber, head towards Rye (following the reverse of the route described above) and take a stroll through the town's charming streets. Stop for coffee and a bite to eat if you like, then make your way to Rye Harbour.
The harbour has an information centre that can help you plan your route, and the following guide also offers suggested trails.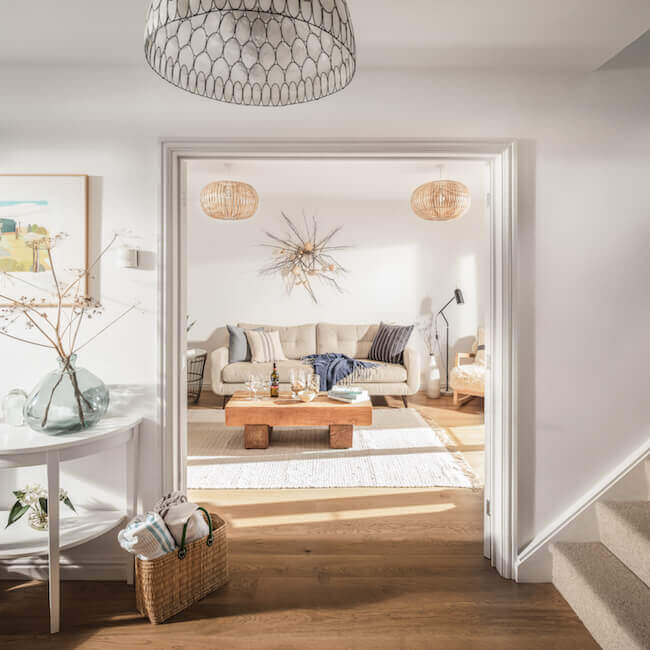 Woodland Walks in East Sussex
The woodland walks in East Sussex are some of the finest in the country.
Come in search of rare wildlife, tip-toe among blankets of bluebells, snooze under an ancient oak, or visit the home of Winnie the Pooh!
Beside the Sea cottages offer the perfect base for your woodland adventures, so find the rental that best suits you today.