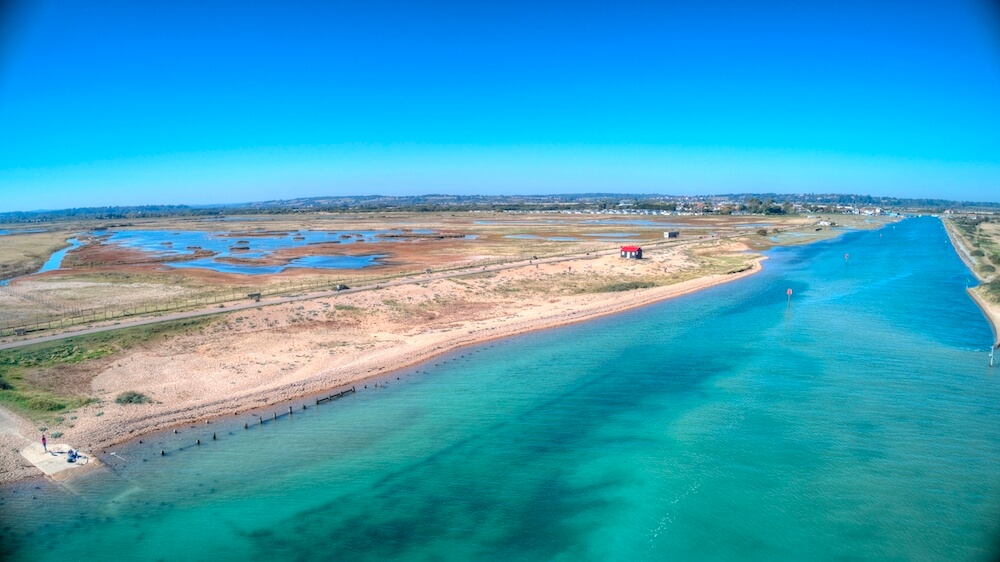 With its sprawling nature reserve, windswept coastline, and centuries-old military fortresses, Rye Harbour offers a fascinating combination of unique wildlife, history, and natural beauty.
It's a charming village that encourages you to slow the pace and appreciate the great outdoors. So put aside a day and let the following guide help you plan a trip to this scenic stretch of the East Sussex coast.
Rye Harbour Nature Reserve
Attracting several hundred thousand visitors each year, Rye Harbour Nature Reserve has over 1,100 acres of coastal wetland made up of freshwater gravel pits, rivers, farmland, sand dunes, saltmarsh, and shingle.
Hugely popular with nature lovers, it's been classed as a Site of Special Scientific Interest, and a Special Protection Area for birds. In fact, the reserve is regarded as one of the world's most important wetlands, with 4,500 species of plants and animals calling it home – including over 150 rare or endangered species.
Enjoy wildlife spotting along the reserve's network of footpaths. Bird watchers are in for a treat, with over 280 bird species to look out for – including more than 90 nesting species.
Bring your binoculars and hunker down in one of the reserve's five bird-watching hides. Famous feathered residents to watch out for include breeding colonies of the rare Little Tern, the Common Tern, and the Sandwich Tern. There are numerous ground nesting birds too, such as the Ringed Plover, Redshank, Lapwing and Wheatear. If you visit in winter, expect to see large populations of waders and wildfowl.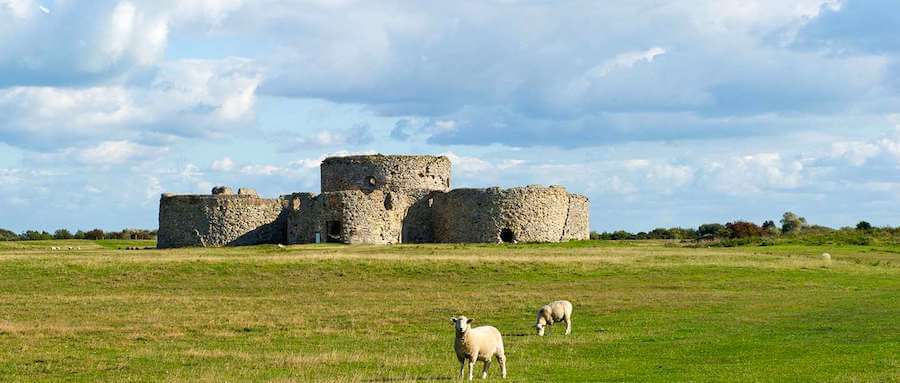 A Haven for History Buffs
The reserve also lays claim to a rich military past. History buffs will be in their element at Rye Harbour, with everything from World War II blockhouses to crumbling coastal castles.
Start by taking a walk to the 19th-century Martello Tower. It lies at the entrance of Rye Harbour Nature Reserve and was built to defend the shore against Napoleon's invading fleets.
The medieval fortress of Camber Castle is another historic highlight. Dating back to 1539, it was constructed under the orders of Henry VIII to fend off potential attacks from the French and Spanish. Uniquely, it was also one of the first castles in England designed to be defended only by cannons.
Originally located beside the shore, the castle was soon abandoned when the River Rye silted up and the coastline receded – making the castle's military usage obsolete. Today, its crumbling remains lie around two miles inland within the reserve. On the first Saturday of the month in July, August or September, visitors can take guided tours of the castle (£3 adults, £1.50 seniors, and free for children up to 16 and English Heritage members).
Charming Cafes & Pubs
After a long day of coastal strolls and nature spotting, be sure to stop by the William the Conqueror in Rye Harbour village. The menu here offers a hearty selection of classic pub grub (including delicious burgers!), as well as inventive Greek cuisine. The ales here are also excellent, helping to earn this local establishment a listing in the Good Pub Guide.
One minute around the corner from the William the Conqueror, you'll find the family-friendly Bosun's Bite. This atmospheric little cafe has a huge menu to satisfy all tastes, including a menu for kids. If you grab tables here before visiting the nature reserve, set yourself up for the day and order the hearty full English breakfast.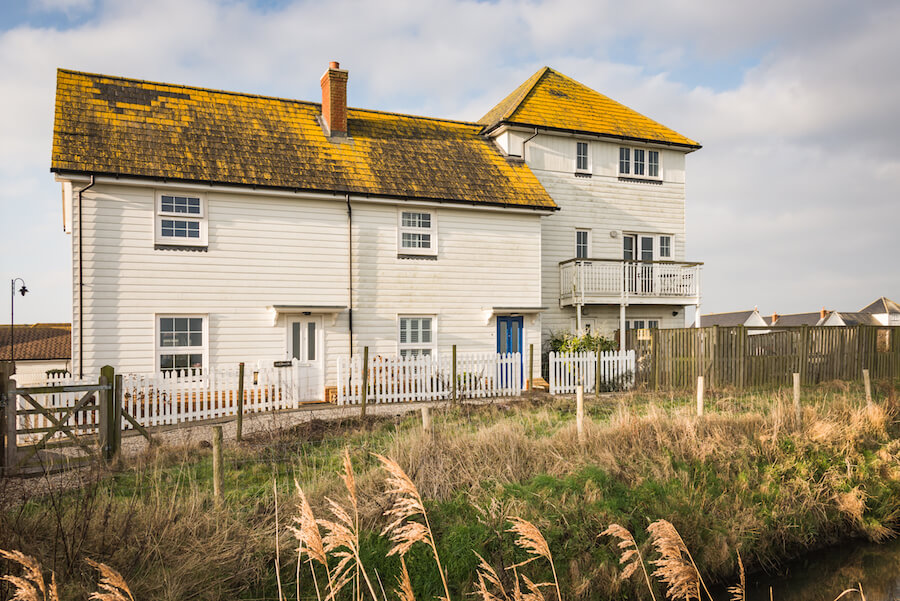 Start Planning Your Trip to Rye Harbour
Rye Harbour is just a 15-minute drive from our collection of cosy cottages in Camber Sands, so it's easy to spend a day or two exploring this scenic part of the world. Go in search of its huge array of wildlife, enjoy hiking and biking in the fresh sea air, explore historic ruins spanning the centuries, and finish up unwinding in its friendly local pubs and cafes.
Ready to book a break at our unique coastal cottages? Find the rental that best suits you.