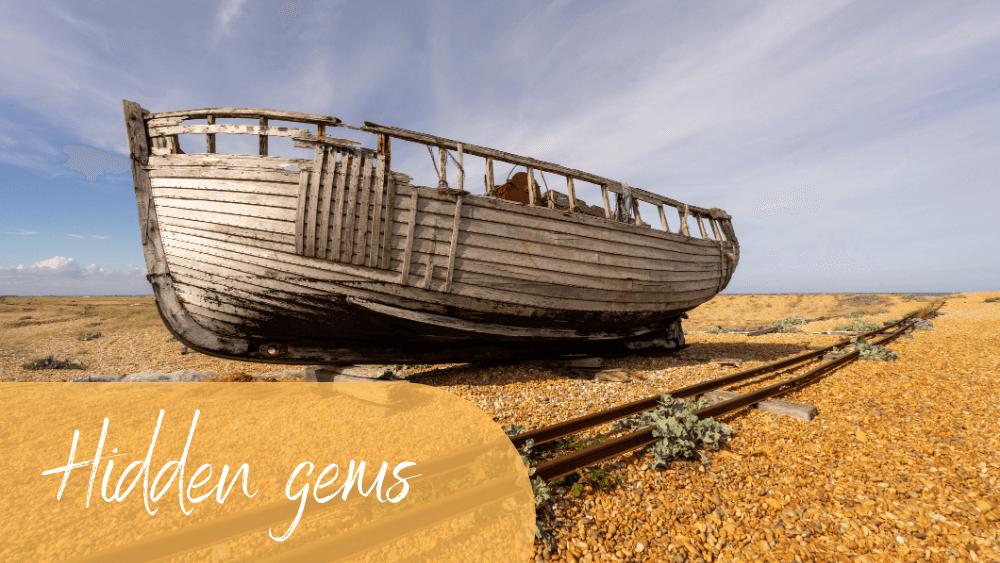 Despite its popularity as a holiday destination, East Sussex still harbours plenty of surprises. In fact, this beautiful county reveals its unusual side time and time again, even to us locals who have been here 'forever'. To help you discover some of these secrets, we've put together a list of our favourite hidden gems in East Sussex. 
Some of them form part and parcel of the tourist trail, while others sit back from the beaten track. But all 24 share one common denominator: they're all in easy reach of our Camber Sands holiday cottages. That's why we think they're perfect additions to your must-see list when you're next in Camber Sands. 
Nature's hidden gems in East Sussex
The natural world is, of course, one of the most surprising things of all and it comes up with plenty of unusual spots in East Sussex. They include the following: 
Lonesome churches on Romney Marsh 
While these marshlands themselves are well-known nature spots, some of their features are more secret. One example is the 13th-century church, the only building remaining of the village of Fairfield, that sits on its own in the middle of the marshes.
Find out more about Romney Marsh.
Floral displays at Leonardslee Lake and Garden 
The 240 acres of historic woodlands rank as some of the finest in the country. As well as trees, they come packed with vibrant shrubs such as azaleas, camelias and rhododendrons. While you're there, discover the other secrets at Leonardslee including the Victorian Rock Garden and a sculpture park created by Anton Smit.
Wildlife and a grotto at Uckfield 
Lake Wood and Grotto make a lovely watery spot to spend a day out. The 3-acre lake is picture-perfect, but don't miss the wildlife including water birds and bluebell displays in the spring. Plus, there's a cave-like boathouse complete with grotto.
Man-made hidden gems in East Sussex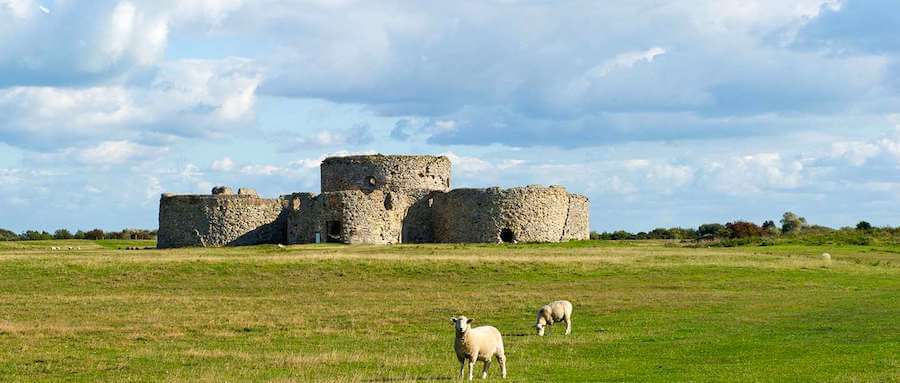 As well as purely natural secrets, this county also has some interesting monuments, buildings and installations. While you're on holiday in Camber, check the following out: 
On our doorstep at Camber 
Camber Castle might be in ruins, but you can clearly see the shape of Henry VIII's artillery fort, built to guard Rye in 1544. It didn't last long as a defensive measure because the sea retreated, leaving it isolated in the middle of the countryside. But nowadays, it makes an atmospheric day out and you can walk there from your accommodation in Camber Sands.
The Twittens at Hastings 
Unique to Sussex, twittens are a labyrinth of stairways and narrow passageways in the county's towns. Head for those in Hastings where stunning houses await you at every turn and your climb up to West Hill is rewarded with fabulous sea views. 
Acoustic mirrors at Dungeness 
Once Britain's first early warning system, these three concrete structures now provide a weird and wonderful site on an island in the middle of a gravel pit. You can visit them on RSPB open days, usually from August to December.
Discover 5 more reasons to visit Dungeness
America Ground in Hastings 
The 24th US state briefly existed in Hastings on the triangle of land between Claremont, Robertson Street and Trinity Street when the community camping on the land declared themselves independent. Nowadays, America Ground is 100% Hastings, but its bohemian spirit lives on in the specialist stores, clubs and independent cafés and restaurants. 
Jarman's cottage at Dungeness 
Film-maker Derek Jarman set up home in a jet-black timber home, not far from the beach at Dungeness. While he lived there, he created an extraordinary shingle garden, unique in the UK. 
The whole village at Alfriston 
Feast your eyes on one architectural delight after another at this picturesque village, just outside Eastbourne. On your must-see list are the lovely church and the 600-year-old Alfriston Clergy House. Don't miss the antique shops to unearth your own hidden gems in East Sussex.
Hidden gems on East Sussex beaches 
With its gorgeous sandy beaches and scenic stretches of shingle, not much of the East Sussex coastline is a secret. But we've been off the beaten track and discovered these: 
Water and cliffs at Cuckmere Haven 
Nestling at the mouth of the Cuckmere River as it meanders its way to the sea, this lovely spot is best explored on foot, by bike or even in a canoe. On the shingle beach, you'll find probably the best views of the Seven Sisters white chalk cliffs and inland, there's that lovely rolling East Sussex countryside. 
Rock pooling paradise at Birling Gap 
Part of a marine nature reserve and where the South Downs reach the sea, this shingle beach reveals its hidden gems at low tide when dozens of enticing rock pools appear. You won't be on your own during the summer holidays but stay at Camber Sands off season and you could have this lovely spot all to yourself.
Find out more about Birling Gap.
Low-tide shipwrecks 
The remains of the Amsterdam, the world's best-preserved East Indiamen ship, reveal themselves at low tide in Hastings. They've been stuck in the sand since 1749 and are best viewed at one of the exceptionally low tides. 
Fun hidden gems to discover in East Sussex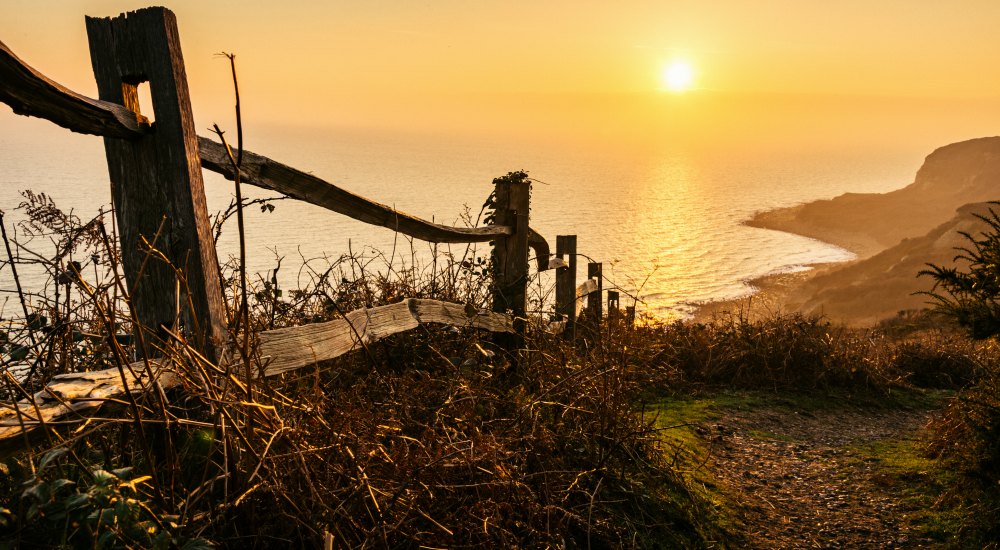 You'll also want a bit of entertainment on your treasure trail, so we've chosen a selection of unusual things to do to suit all the family. 
Stargazing at Beachy Head 
The Beachy Head Story organises stargazing events during the winter when the night sky reveals its celestial secrets, the perfect plan for a January break or February half-term. 
Seeing is believing at Paradox Place
This fun museum in Brighton does optical illusions to perfection and you'll be tricked at every turn. Don't forget your mobile phone to record that not-quite-what-it-seems on camera moment. 
Tune into your inner wizard in Rye 
Harry, Hermione and Ron will be no competition after you've attended the interactive wizarding show in Rye.
Petals galore in Hastings 
The Shirley Leaf and Petal Company shop is a secret emporium of artificial petals and foliage. Step down into the basement to the museum telling the story behind the shop's history and revealing how they make the flowers for clients such as Pocahontas, the Millennium Dome and Steven Spielberg.
Check out more great things to do in Hastings
Artistic hidden gems in East Sussex
Creative talents and East Sussex fit together perfectly, and you'll find plenty of amazing art, music and theatre across the county. For something less mainstream, we've picked these treasures: 
Flint Grotto in Brighton 
Brighton's renowned for its quirkiness, showcased in some of the town's attractions. They include these beach sculptures on the seafront, created by local fisherman Rory McCormack, whose stone and pebble figures make a strange but beautiful sight. 
Mad Jack's follies 
In the countryside around the village of Brightling are several strange structures, built by John "Mad Jack" Fuller in the late 18th century. Unsurprisingly, he had a reputation as an eccentric, perhaps best manifested in the follies that include the Sugar Loaf, the Tower, the Needle and the Temple. Follow their trail with this map
Arty benches in Bexhill on Sea 
If you go down to the seafront promenade, you're sure of a big surprise in the form of some amazing street art, whose vibrant colours decorate the space behind the long line of benches. Stroll along the prom taking in the works before choosing your bench to sit on and gaze at the sea. 
Golden cherubs in Rye 
The two Quarter Boys have been guarding the church bell at St Mary's in Rye since 1760. Climb up the bell tower to get up close and personal with the cherubs and admire the outstanding views of the Rye countryside and coastline. Yes, that is Camber to the east!
Foodie hidden gems in East Sussex 
In a county renowned for its delicious fresh produce and vineyards, our list wouldn't be complete without a nod to some of the gourmet secrets to try on your holiday. 
Catch of the day 
At the Dungeness Snack Shack, right on the shingle and serving what the owner has caught that day, their Fisherman's Rolls are something of an East Sussex legend. 
Relaxing Sunday roast 
There are plenty of great spots to enjoy a traditional Sunday roast near Camber Sands, but we also like this one served at The Flackley Ash. Treat yourself to the indoor pool and sauna before you tuck into one of the three types of roast dinners. Then explore nearby Peasmarsh, a sleepy but pretty village where Sir Paul McCartney has lived since 1973. 
Bubbles and bluebells 
East Sussex has some great vineyards, but we just love Bluebell Vineyard, whose 100 acres live up to their name in spring. Plus, it produces seriously good sparkling and still wines, all of which are vegan friendly. 
Savour the local hops
If wine isn't your thing or if you love craft beer just as much, check out the ales from Three Legs Brewery. You can try them straight from the keg at Heist Market and the Brewery Tap in Brede.
Find your place to stay in East Sussex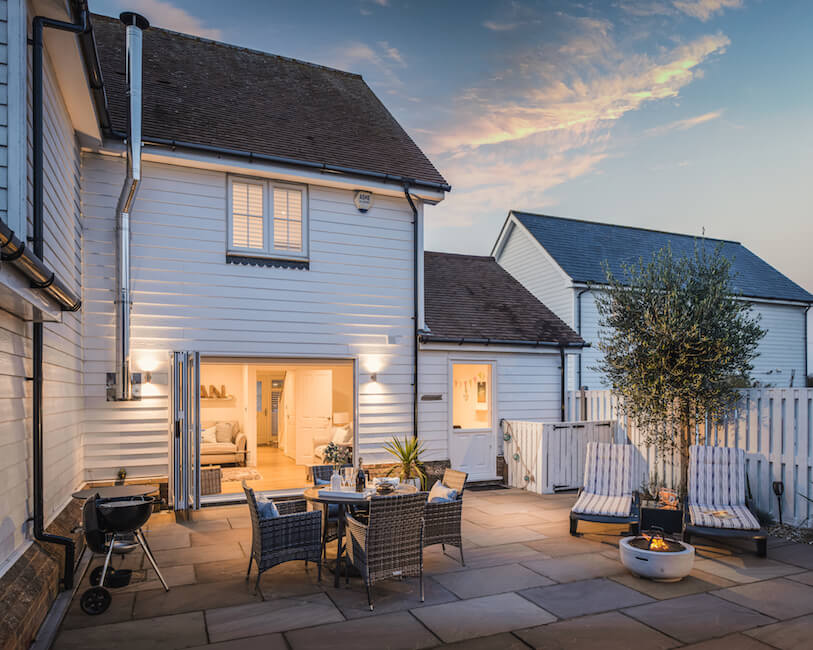 You'll need more than one holiday to take in all 24 of these hidden gems and we're pretty sure you'll discover your own to add to the list too. Our holiday homes make the perfect base for your journey of discoveries and provide something for everyone. Whether you're visiting East Sussex as a couple, dog owner or family group, we have just the holiday home for you. Check out our listings and book yours!