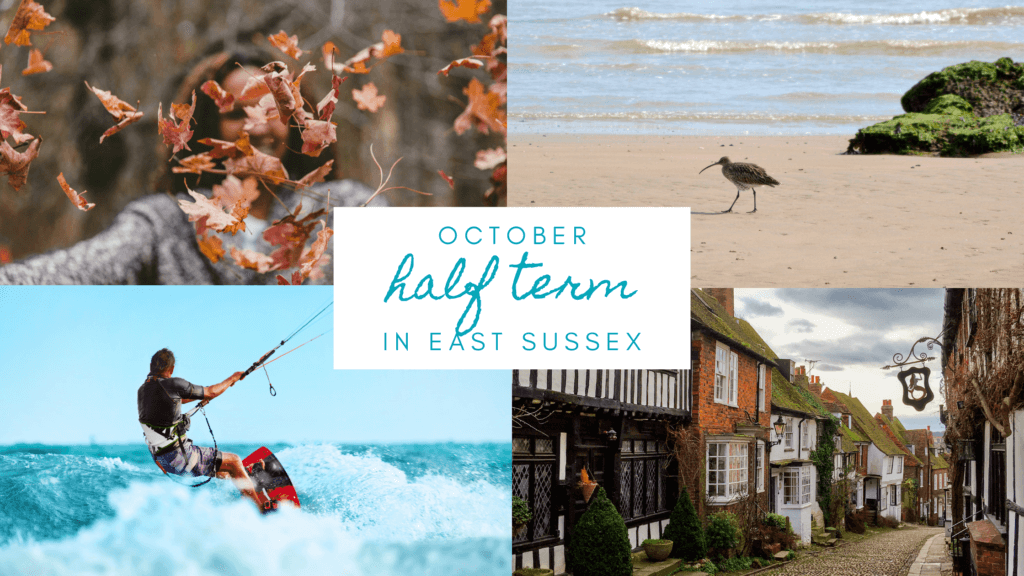 We can't wait to welcome you for your October half term breaks in East Sussex because there's so much to see, do and experience here. We have an affinity for days out in East Sussex, which is the perfect match for our expert local knowledge. After all, we live here all year round.
Camber Sands in October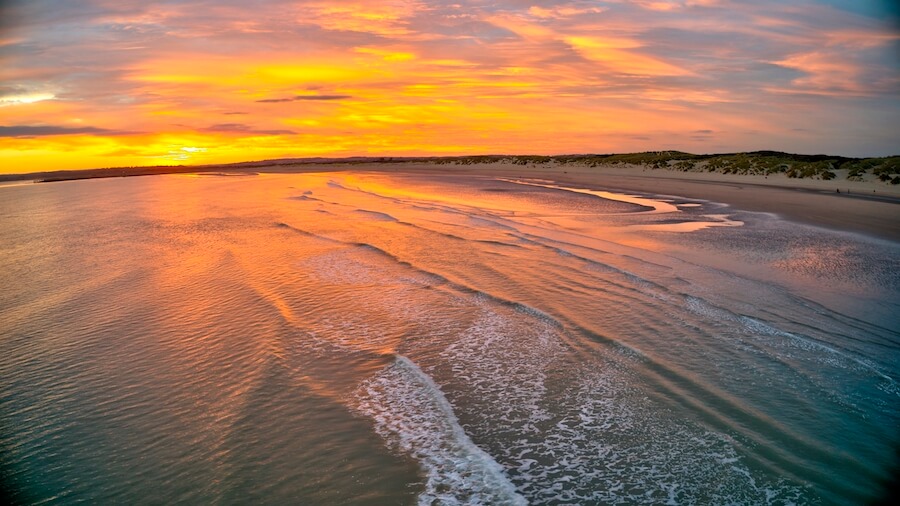 Summer is desperately trying to keep its head above the daunting parapet of winter and October in Camber Sands provides that gloriously moody light at either end of the day. The air is starting to feel crisp but when the sun shines (and it definitely does, even if the forecast threatens otherwise) it can be enjoyed like any summer's day (even if you're got an extra layer or two on).
What better time of year to enjoy the beach. Quieter than its summer peak you'll have even more space to explore its miles of dunes – the only stretch in East Sussex. The wind might be more reliable too for those who love to pack in the adrenalin of kitesurfing. And sandcastles last longer without the baking sun of summer drying them out. 
It's also a great time of year to put your National Trust membership to good use, or to discover that it's finally time to get one. There are 10 sites in their care across East Sussex and we've been to them all more than we can remember!
When you're planning things to do in East Sussex we'd always recommend keeping an eye on the Camber Sands weather forecast for the most up-to-date view on what to pack. It's easy to forget that the sea air can knock a degree or two off inland temperatures, despite the glint of sun bouncing off the waves. 
Plan your National Trust trips
Visit historic Rye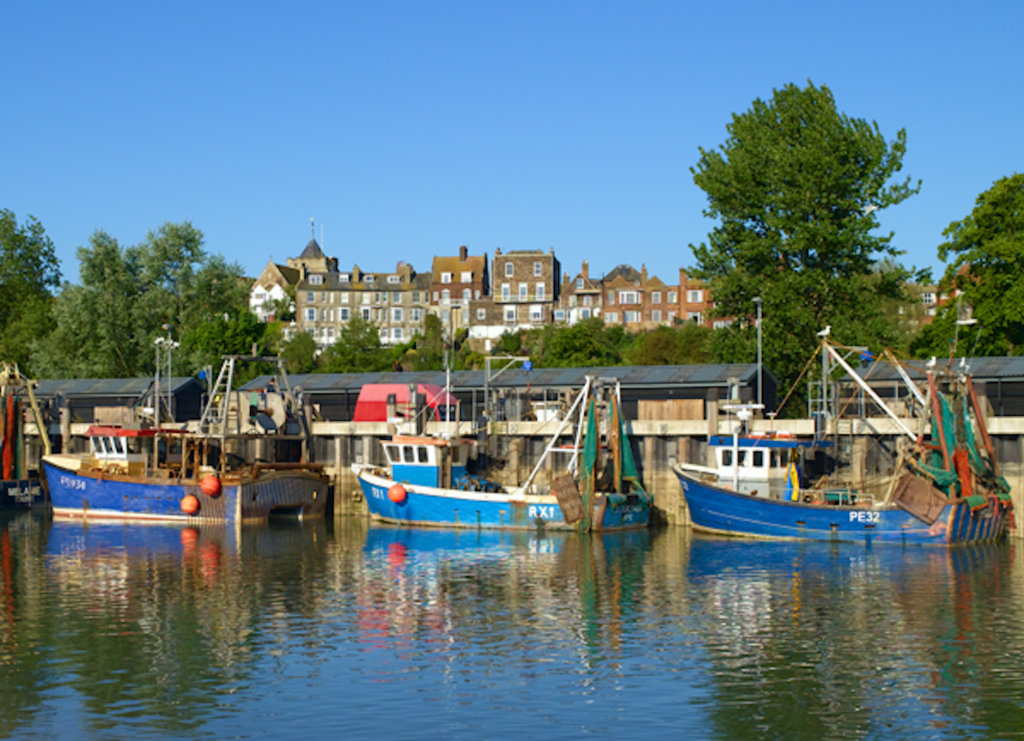 If you're still in homeschooling mode or you're a secret Horrible Histories fan, a visit to Rye nearby won't disappoint. Mermaid Street will have you torn between looking high at timbered framed houses and keeping an eye on your placing your feet along the cobbles.
Rye even has its own castle, also known as Ypres Tower that stands mighty as it beckons the curious to explore. Any remaining questions can be directed to the East Street Museum across the road that has its own curious past as a bottle factory and is only open until the clocks change. 
If you can persuade your party to mooch the town's boutiques with you, or even better to give you some time to yourself, shopping in Rye is a mix of friendly, independent stores and unique products. 
From here, the Rye to Hastings train opens up another fascinating local town for a day trip with ample exploring opportunities. If you're wondering where to go in October half term, this corner of East Sussex is brimful with options.
Discover more East Sussex castles
Family friendly Sussex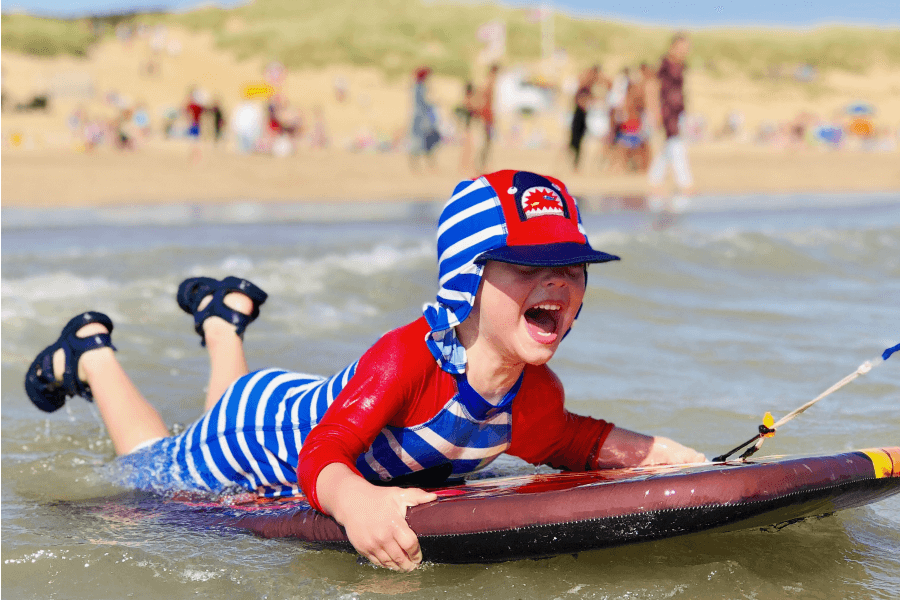 It's a bit of a cliché to say that there's something for all age groups to do round here, but it's true, look: 
Beach days

Adrenalin activities

Historic discoveries

Wildlife watching

Coastal walks

Boutique shopping

Wine tasting

Devouring local produce
And if you need more of a steer on things to do in family friendly Sussex, check out our round up of East Sussex days out, which should sort you out for October half term breaks here. 
Read our insider guide to Camber Sands
Autumn activities in East Sussex
It's leaf peeping season and where better to put your wellies to good use than in the East Sussex woodlands. For a mix of ancient trees, wide open running ground and coastal views, Hastings Country Park will sap your day in no time at all.
If you're bringing your bikes, there are a couple of family friendly cycle routes that make use of part of the National Cycle Route and will sweep you along the coast to ice creams and hot chocs in no time.
Rye Harbour Nature Reserve 
If you've got a young Gerald Durrell in tow, Rye Harbour Nature Reserve will occupy them for hours – come prepared with a picnic and those binoculars you never thought you'd use! Rye Harbour SSSI (site of special scientific interest) is a wetland wonderland that's home to more than 270 bird species.
But it's not all about the birdlife. This unique habitat is also home to more than 350 species of flowering plants.
Plan your nature reserve visit
Dog friendly cottages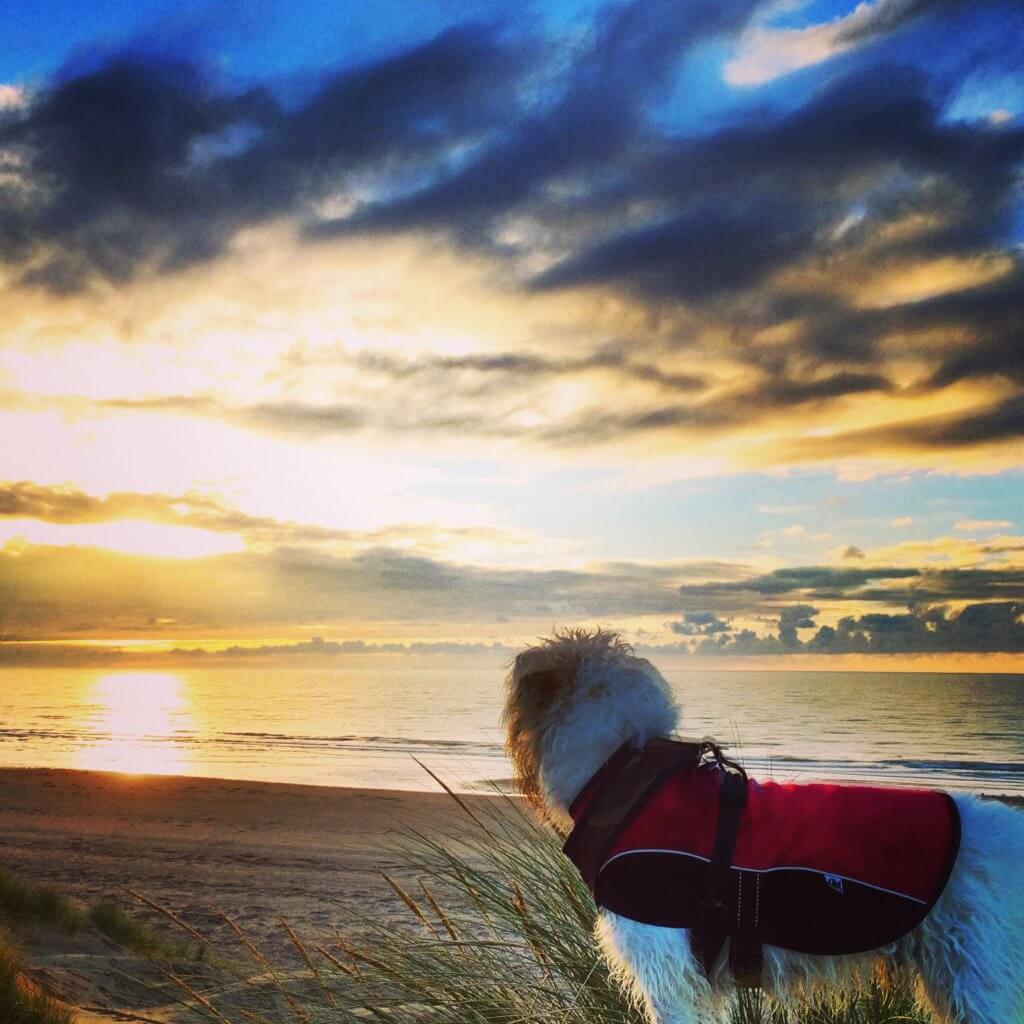 If you're bringing Fido too, you might be relieved to know that we have lots of dog friendly cottages – almost all our East Sussex holiday cottages welcome pooches. We're in a popular spot to take holidays with dogs in the UK because Camber Sands beach is almost all dog friendly all year round. 
Beyond the beach, there are walks aplenty whether you're just stretching their legs and getting them out to relieve themselves, or adventuring for the day. East Sussex coastal walks from your door are plentiful as are walks skirting Romney Marsh and circular walks to Rye.
For those who enjoy running as a form of exercise for you and the dog, we've got some great running routes to share with you too. 
Stay in one of our dog friendly cottages
Celebrate your time in East Sussex
Whether or not the kids had October half term homework to complete, you can't leave Camber without a memory or two to take back and share with your friends too. 
Grown ups, we're talking to you. And you'll find a plethora of options in the form of our local wineries.  Gusborne Estate is our favourite – we're rather partial to their pink sparkling! And at Oxney Organic Estate you'll be as impressed by the wines as by the UK's largest single estate organic vineyard.
Plan October half term breaks in East Sussex
Our holiday houses to rent in Sussex make for a relaxing and peaceful base from which to enjoy your October half term breaks.
Share this post with others who may fancy October half term in East Sussex: