For those planning running holidays in the UK, we humbly suggest Camber and Rye in East Sussex to your list. With our diverse scenery and wildlife spotting, many miles of off road paths, and hearty dining options for refueling afterward, our part of the UK is a paradise for runners.
Or perhaps you are more of a holiday-goer who also enjoys running. If so, Camber and Rye give you a hundred reasons to pack your trainers whilst you are visiting us.
Read on for why this area should be on your running radar, as well as some of our favourite running routes for your getaway!
Reasons to Visit East Sussex for your Running Holidays in the UK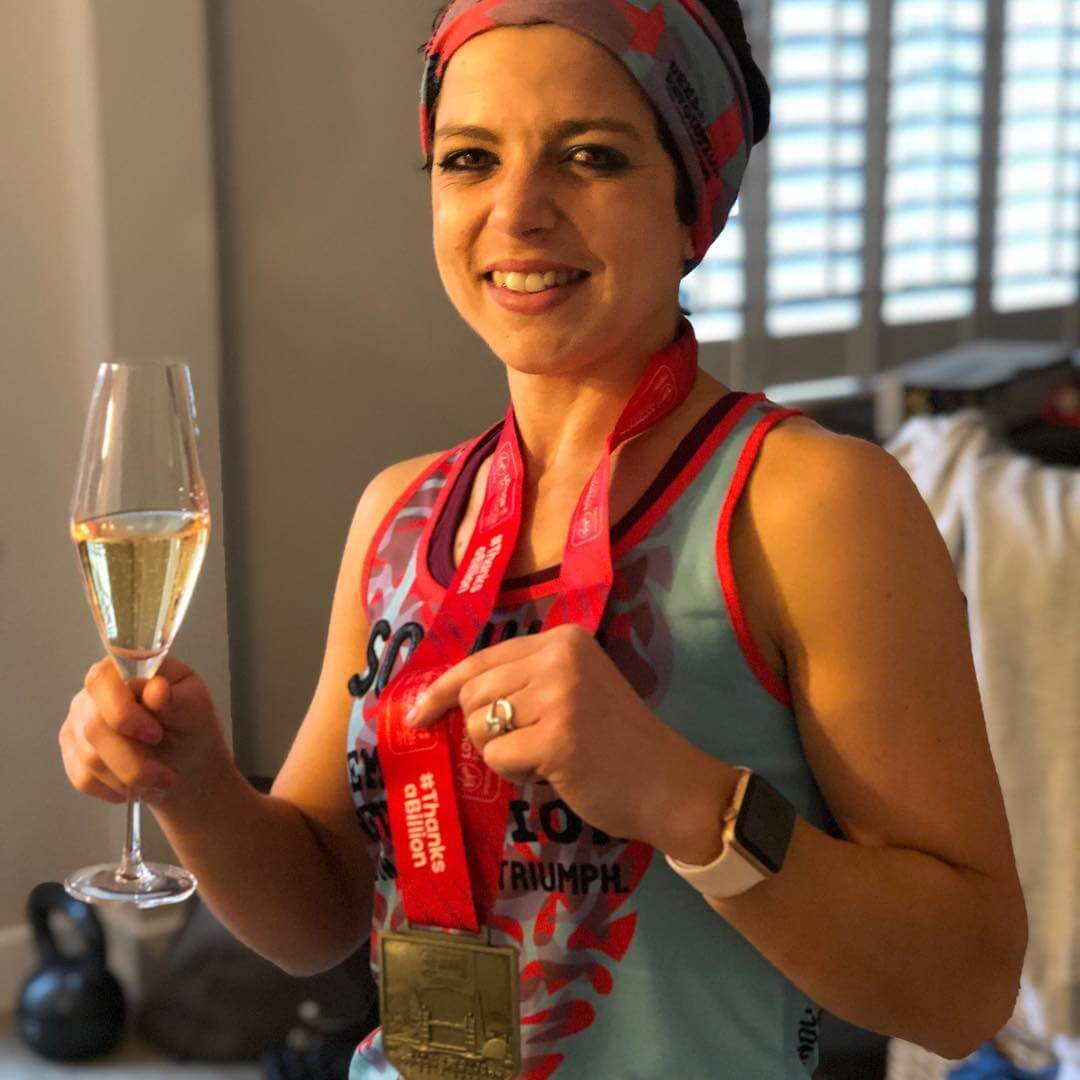 Flat, Traffic Free Paths
Beside the Sea's very own Sophie Smith is our resident marathoner, logging hundreds and hundreds of kilometers on the roads, paths, and beaches in East Sussex.
"It's generally flat as a pancake," she says of the area's running routes. "But… if you want hills, we can get you hills!"
Because they are mainly flat, many of East Sussex's walking paths are perfect for light jogs or steady-paced longer runs, whilst the dunes at the beach at Camber provide plenty of elevation to give your calves (and cardiovascular systems) an extra workout.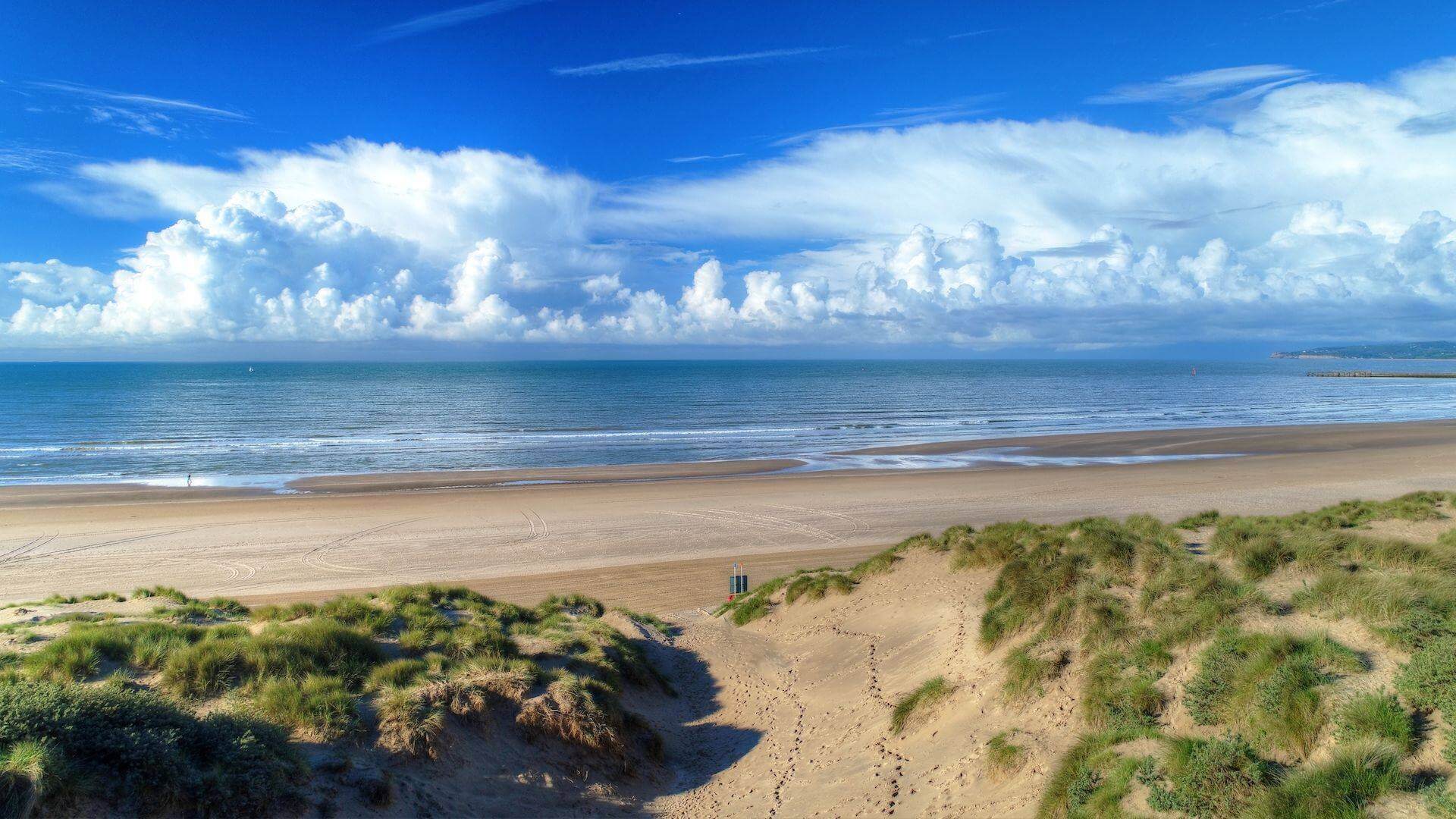 Air Quality
What is better than crisp countryside air? Crisp, countryside air by the sea. Breathe deep and fill your hardworking lungs with fresh sea air—an especially refreshing change if you are accustomed to running in the city.
Eclectic Scenery
From medieval ruins to verdant fields with grazing sheep to stunning seascapes that stretch to the horizon, a run in Rye and Camber is a visual feast.
Refueling Options
Running holidays are incomplete without delicious food that sticks to your ribs and rewards you for your efforts! Nearby Rye provides many pubs to pop intofor a hearty lunch and a pint after your run.
Running Routes We Love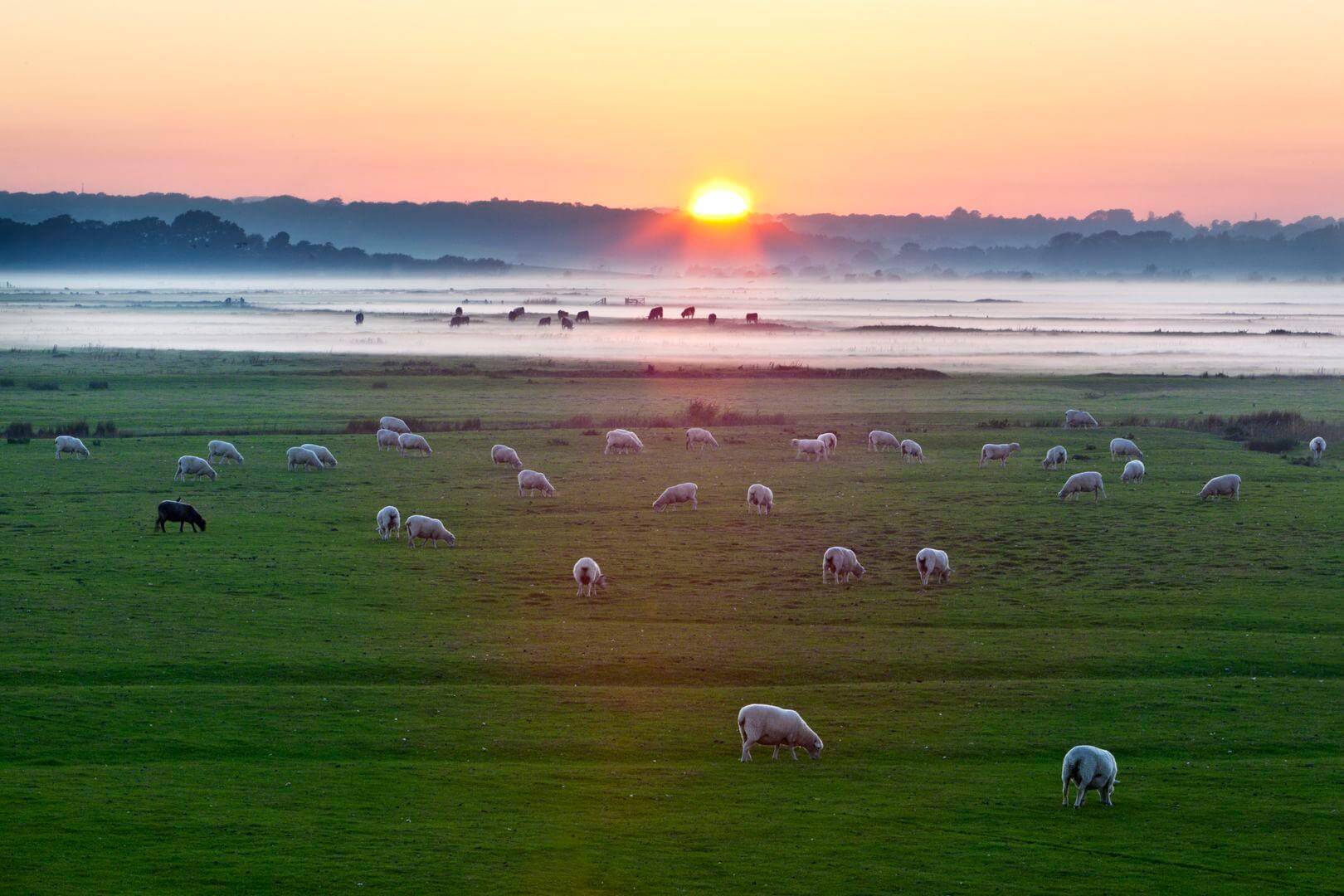 Sheep Field Path
Distance: 4 mi. / ~6.5k total
Type: Out and back walking path
Scenery: Dewey fields with grazing sheep and geese, swans and herons soaring overhead; Rye Harbor.
Overview: This path takes you from the beaches of Camber Sands to near the medieval town of Rye.
Google map of this route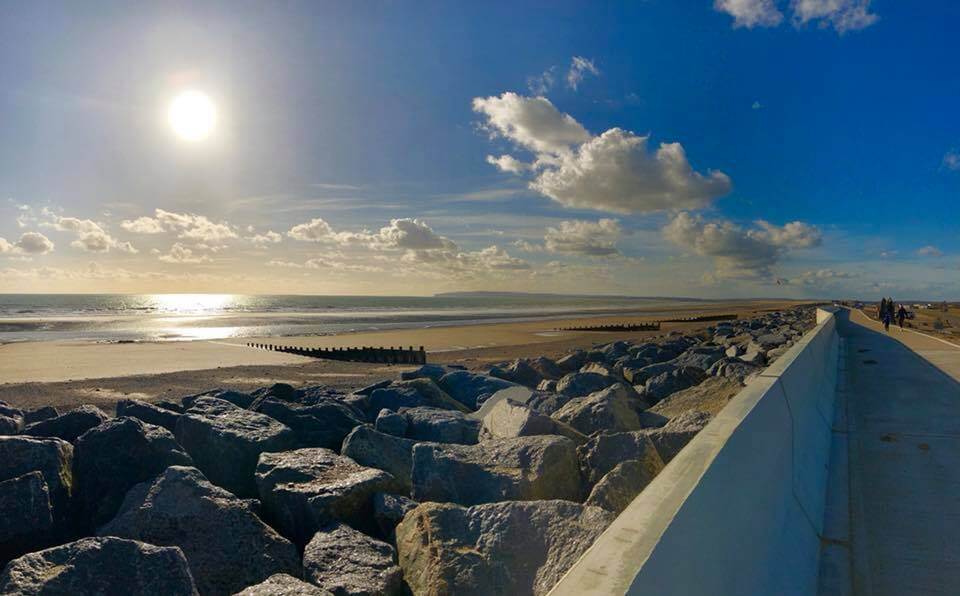 Promenade to Jurys Gap
Distance: 4 mi. / ~6.5k total
Type: Out and back vehicle-free promenade along the beach
Scenery: Sea, sky, and coastline!
Overview: Follow the shoreline from White Sand (location of many of our holiday rentals) to Jury's Gap/Coastguard Cottages and back.
Google Map of this route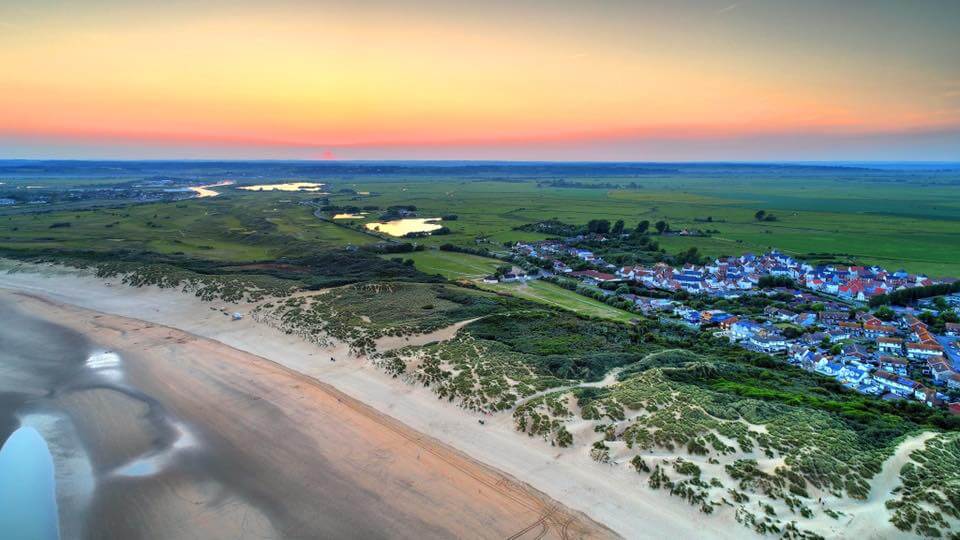 Rye – The Salts Run
Distance: 6 mi. / ~10k total
Type: Out and back walking path
Scenery: Golf course, sheep-grazed fields, pond, wildlife.
Overview: A great longer run at 3 miles each way, this vehicle-free path winds along Camber Road from the holiday cottage at White Sand to Fishmarket Road in Rye. Stop for lunch before you turn around to go back!
Google Map of this route 
Dungeness Run
Distance: 20 mi. (10 mi. each way)
Type: Out and back road run
Scenery: The sea, countryside, villages, wildlife, lighthouse.
Overview: For the distance runner, this is an excellent multi-faceted route that takes you past the sea on the promenade, through fields, villages, The Dungeness National Nature Reserve, and ends at The Old Lighthouse in Dungeness.
Google Map of this route
Nature Reserve Run
Distance: 5.5 miles, or add additional miles by running on the paths around the nature reserve to the water and Winchelsea Beach (10 miles total).
Type: Loop run on roads and path.
Scenery:  Countryside, towns, golf course, nature reserve if you extend the run.
Overview: A nice loop run that presents diverse scenery from White Sand in Camber to the Rye Harbor Nature Reserve.
Google Map of this route 
Running Groups & Events in Camber & Rye
To meet new people and join fellow runners, check out the Rye Runners. They welcome anyone to join in their running sessions and it costs just £4. Meet them at the Rye Cricket pavilion at 6:30 p.m. on Wednesdays or 9 a.m. on Saturdays.
There are also lots of local organised annual runs—from 8kms round Battle Abbey, to 10kms, to 10 miles, to half marathons, and even an annual 15km or 30km trail run (The Rye Ancient Trails) that winds through local vineyards, orchards and woodland whilst taking you on a journey between the ancient local churches. Highly recommend!
A note: At the time of this writing, countries across the world—including the UK—are in the midst of large-scale quarantining and isolating efforts to slow the spread of the novel coronavirus, a.k.a. COVID-19. Future running events may be rescheduled or cancelled; keep checking back for updated running event schedules once we return to our new normal.)
Going on a Running Holiday in the UK?
When your run is over, retreat to the comfort of one of Beside the Sea's coastal cottages, hydrate and have snacks on the decked patio, take a hot shower and then follow with a nap on one of our comfy beds. You earned it.