Planning a holiday on the beach in the UK? Let's narrow down exactly what you're looking for.
Are you a sun worshipper seeking the best place to soak in the rays? An adventurer who wants to explore nature or try adrenaline-pumping watersports? A family seeking the quintessential swimming-and-sandcastles beach getaway?
Whatever you fancy, Camber Sands is a prime spot for your holiday on the beach in the UK. Below, we'll share some of our best itinerary ideas for your getaway. Read on to find out where to go for the most memorable holiday possible.
Swim and sun on a scenic shore where blockbusters are filmed.
Even Hollywood knows just how picturesque Camber Sands is. From Dunkirk to The Theory of Everything, an array of blockbusters have been shot right on the beach.
The beach's reputation as a prime movie set is a testament to its natural beauty. But film crews only visit every once in a while. And when they're not there, the wide shores of Camber Sands are a stunning place to catch rays or waves.
Book a cottage in White Sand and you'll have Camber's famed beach right on your doorstep. Just breeze on over whenever you feel ready for a dip in the surf or a spot of sunbathing.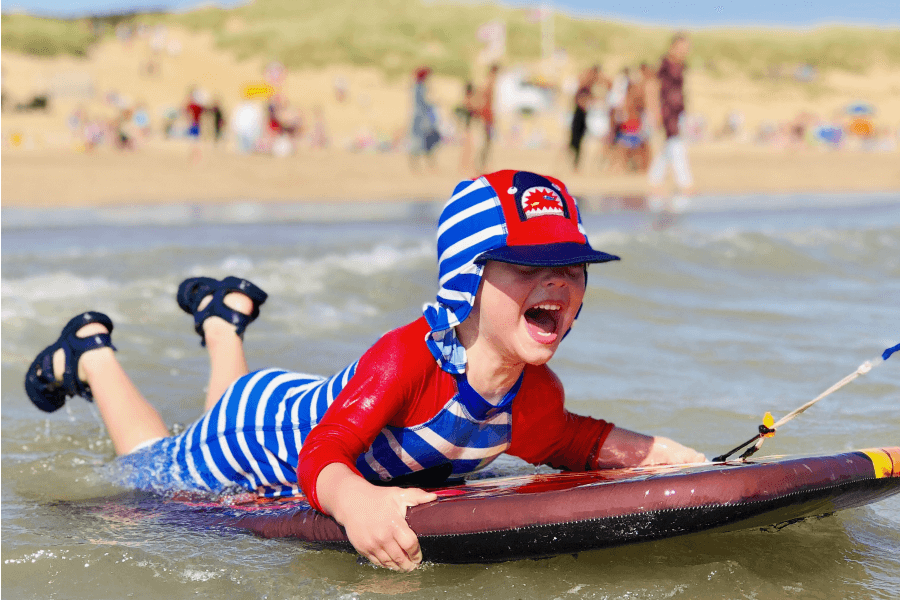 Play in the sand on a large, kid-friendly beach.
Bringing along energetic little ones? Not all families can spend blissfully relaxed hours sunning on the sand. But that doesn't mean you can't have a memorable holiday on the beach.
At Camber Sands, there's plenty of ways to keep the kids entertained. Set them loose on a beachcombing scavenger hunt, and see who comes back with buried coins, shark egg casings, or semiprecious stones. Lead the way on a dune safari and spot the critters that call Camber home, including stoats and rabbits. Or get creative and team up to see who can build the best sandcastle.
Explore the skies in a world-renowned kitesurfing destination.
The UK's favourite watersport is part wakeboarding, part windsurfing, and part gymnastics. And the smooth waters of Camber Sands are perfectly suited for it.
Try your hand at kitesurfing, an adrenaline-pumping sport that lets you catch some air above the sea. The Kitesurf Centre offers lessons for those that are just getting started, while more experienced kitesurfers can take advantage of the prime conditions to set new speed or height records.
Does the thought of soaring above the waves gives you the screaming abdabs? Opt for an afternoon of kite landboarding. In this on-land sport, you'll harvest the winds to cruise around the dunes.
Taste locally sourced dishes from well-regarded chefs.
Loading up on decadent meals may not be the most swimsuit-friendly option to spend a holiday on the beach. But going on vacation means letting loose! So if you're a foodie type who loves sampling local fare, you'll be spoilt for choice in Camber Sands and Sussex.
Camber is home to The Gallivant, an award-winning modern British bistro that's scooped up lofty awards and has been named one of the Squaremeal's UK Top 100 Restaurants. From its Dover sole to its Romney salt marsh lamb dishes, 90% of ingredients are soured within 10 miles of the restaurant itself.
Venture out a bit to your pick of Webbe's Restaurants, a growing local empire that prides itself on its fresh ingredients. Indulge in gratinated native lobster at Webbe's Rock-a-Nore in Hastings, which boasts "one of the shortest ingredient journeys in Britain". Locally foraged produce and ingredients shine in inventive dishes at The Wild Mushroom.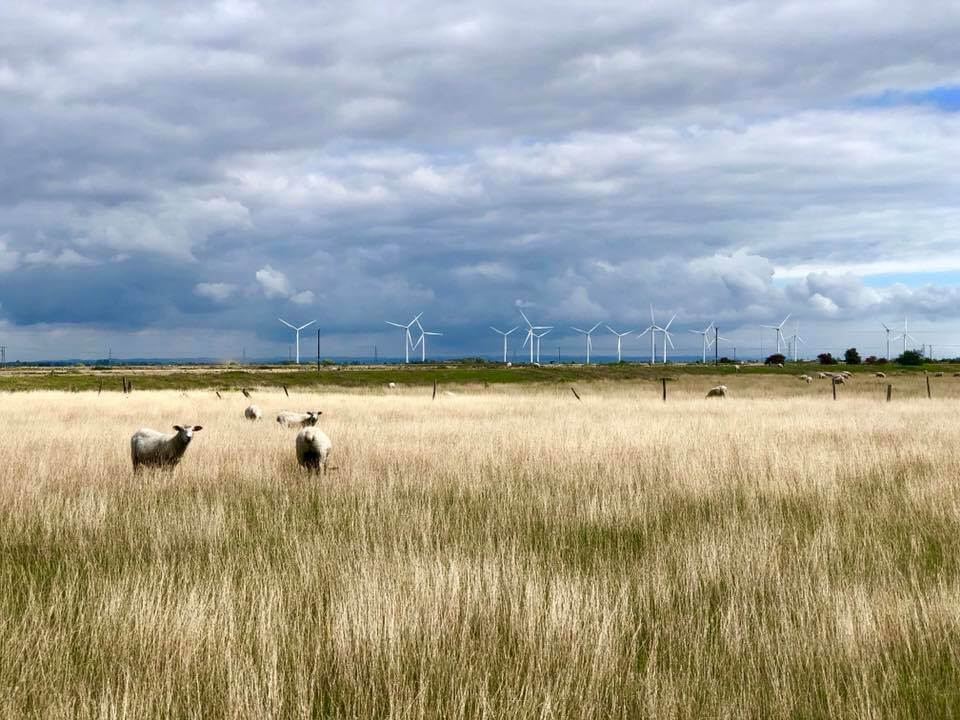 Spot wildlife in the waves and marshlands.
Set aside some time during your holiday on the beach for quiet reflection, and you may spot something truly special. In Camber Sands, native species appear from time to time. All you have to do is look for them.
Keep an eye on the waves and you may spot seals splashing in the surf, or occasionally climbing ashore to sun themselves. Go for a bike ride or stroll through the marshlands for the chance to see Romney marsh lambs grazing or birds swooping across the sky.
For nature lovers who cherish moments of quiet, Coastguard Cottages offer the ideal holiday accommodations. These historic homes are set on a secluded stretch of shoreline, overlooking both the sea and the marsh and located just minutes from nature reserves.
Discover medieval history.
Museums may not top the list of what you're looking for on a holiday on the beach. But we'd be remiss if we didn't clue you in about 1066 Country, a land of medieval legend just a short drive from the beach in Camber Sands.
Visit Old Town Hastings, an historic town on the edge of the sea that's home to timbered restaurants and antique shops. Or spend a day in beloved Rye, an Cinque Port town known for its medieval pubs and the 14th-century Ypres Castle.
For a blend of royal magnificence and seaside scenery, plan a visit to the southeast UK's famed castles, which run the gamut from moated forts to dramatic ruins.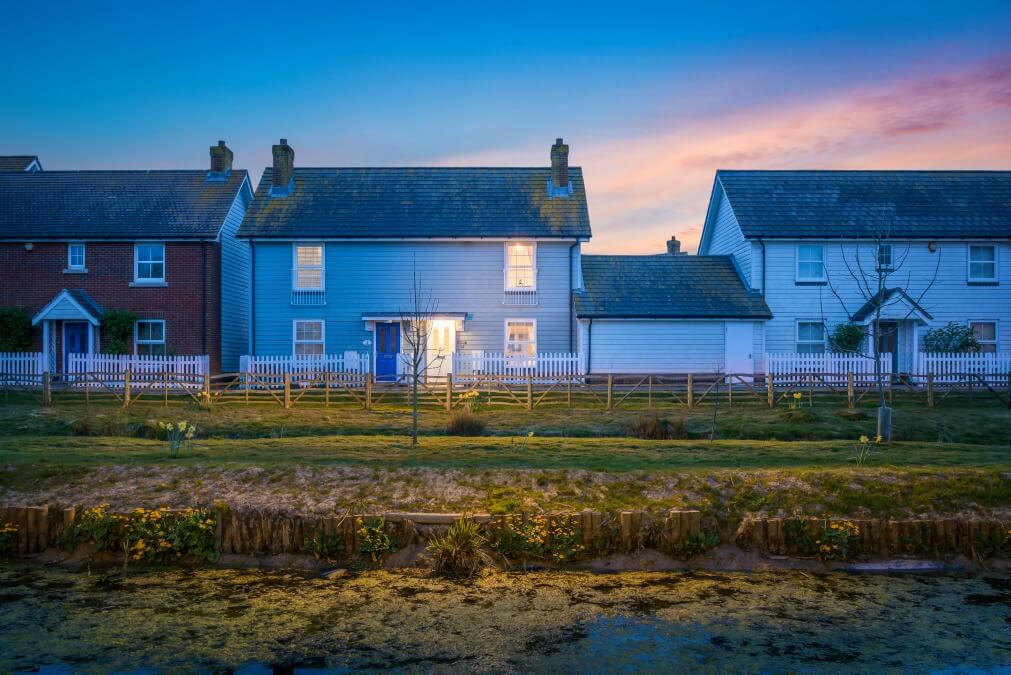 A luxury holiday on the beach in the UK
Take your pick of historic smuggler's cottages or chic contemporary getaways by the beach. Our full selection of self-catering holiday accommodations are perfectly positioned so that you'll have all of Camber Sands' best spots within minutes of your front door. Explore our collection, including baby-friendly and dog-friendly cottages, and start planning your holiday on the beach.