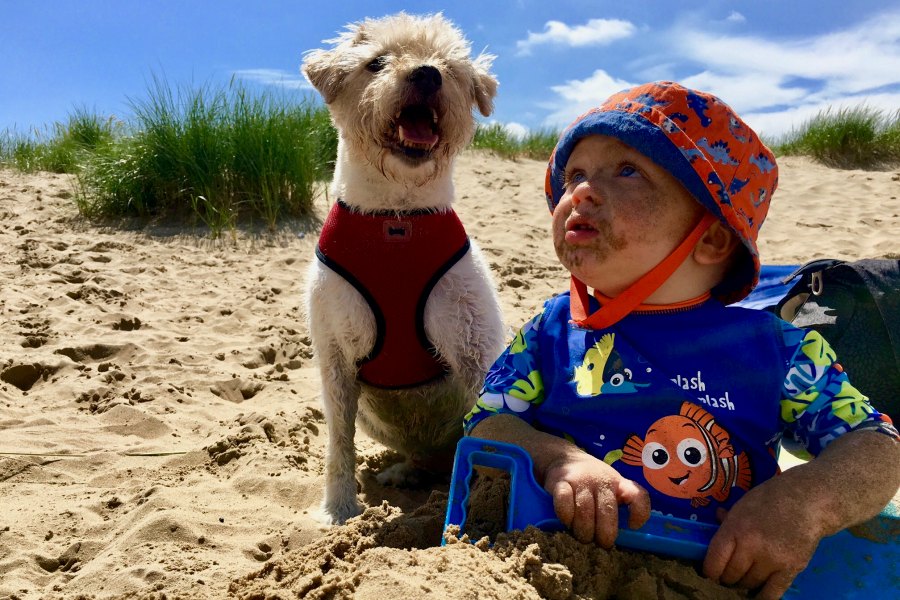 Seeking a family seaside escape? Look no further than Camber Sands for year-round fun kids will adore without breaking your vacation budget. Endless sandy beach and gentle waters provide endless amusement options for children of all ages.
Here are six top picks for family bonding and nonstop smiles during your East Sussex vacation.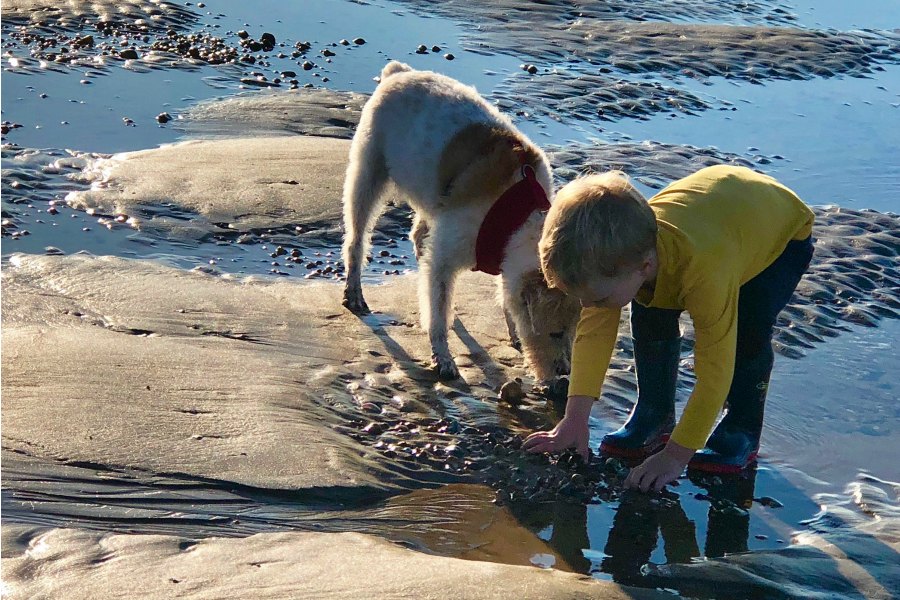 1. Beachcombing
Let kids' natural curiosity run wild while beachcombing Camber's sandy shores. Equip your little explorers with sticks and set them loose to uncover hidden treasures—you never know what glinting gems they'll discover nestled in the sand. Semi-precious stones, shark egg casings, seashells, lost jewellery, buried coins, and maybe even a message in a bottle await! Kids will be enthralled spotting one fascinating find after another, especially if you turn it into a competition for who can collect the most unique discoveries.
Bring bags or buckets to stash their haul. While a metal detector could come in handy, relying solely on eagle-eyed kids often yields greater rewards. Beachcombing allows children's imagination and sense of adventure to guide the way.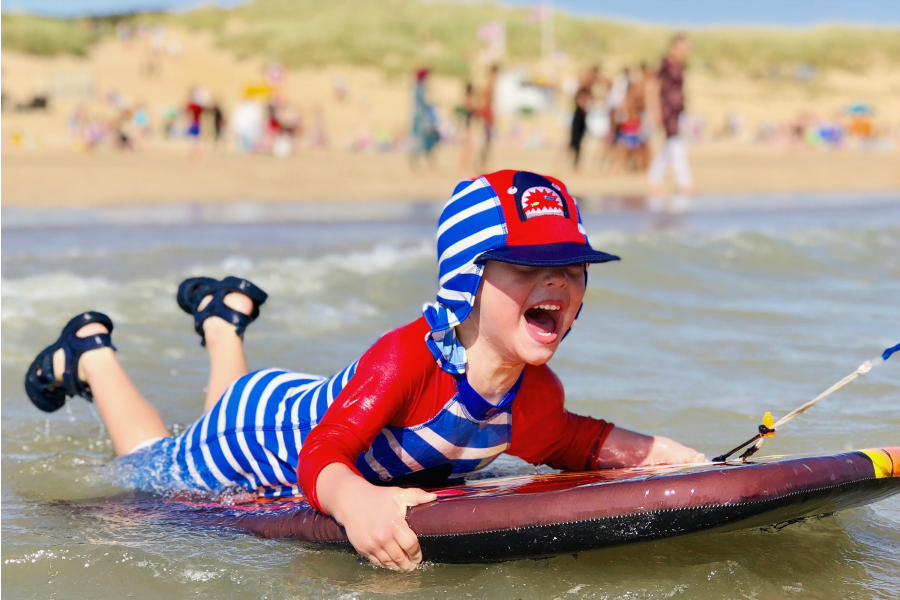 2. Bodyboarding
If your children are confident swimmers, catch some waves together on bodyboards for splashy fun. This accessible watersport provides a blast while remaining one of the safest options around. And Camber's gentle slope allows little ones to get acclimated before hitting bigger surf. Wade in together at first so you can provide reassurance and gauging conditions. Once they find their bearings, let your mini surfers paddle and ride the modest waves. Sprawl on the sand and watch pridefully as they gain courage and ability. Because the waters stay shallow a good distance out, Camber offers the perfect aquatic playground for young bodyboarders to gain skills and confidence. Thrill in the surf side-by-side, creating memories to last a lifetime.
3. Seal Spotting
One of the most delightful highlights of a Camber Sands visit is spotting wild seals, especially for easily awestruck kids. While seal sightings can't be guaranteed, grey and harbor seals are seen somewhat regularly in the nearby River Rother between Rye Harbour and Camber. So make sure to pack binoculars, find an area with optimal river views, and keep diligent watch!  Even if your family doesn't get lucky, the quest itself becomes a fun activity. And if you do catch sight of seals frolicking in the waves, it will top off your Camber Sands visit beautifully!

4. Dune Safari
Let your kids' imagination run wild on a "safari" through the otherworldly dunes along Camber's shoreline. These dramatic undulating hills of sand have an almost cinematic quality, providing the backdrop for numerous major Hollywood productions like The Monuments Men and Dunkirk. Your children can picture themselves as explorers trekking through an exotic desert landscape. Look out for native residents like rabbits, foxes, stoats, and the occasional badger. Just be sure to stop them before they go charging full speed down the dunes and directly into the sea!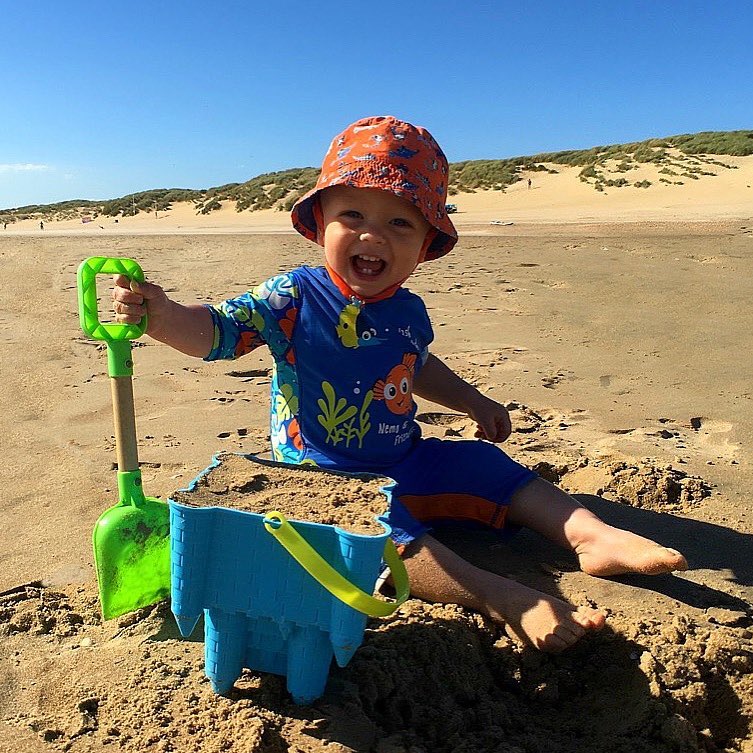 5. Building Sandcastles
It's impossible to improve on the simple joy of building sandcastles, giving you the perfect excuse to relive this nostalgic childhood pastime with your kids. With over seven miles of sandy Camber shoreline, there's ample space to construct epic fortresses and kingdoms together. Let imaginations run wild designing castles decorated with seashells, seaweed, and other found elements. Admire your sandy handiwork before the tide sweeps it away, then dust off and grab some deserved fish and chips from the nearby Kit Kat Cafe. Building memories alongside sandy architectural marvels is a beloved bonding tradition.
6. Kite Flying
Take advantage of Camber's windswept shores for an afternoon of old-fashioned kite flying fun. Feel the thrill of keeping your kite aloft by the classic string-in-hand method. But also try more adrenaline-filled kite activities courtesy of The Kitesurf Centre, ideal for ages 7-8 and beyond. Options range from kitesurfing, kiteboarding, powerkiting, kite buggying and kite landboarding. With equipment and guidance, kids can safely experience the rush of harnessing the wind. And watching colorful kites soar above the beach makes for perfect family relaxation. However you choose to channel the coastal elements, Camber's winds promise airborne adventures.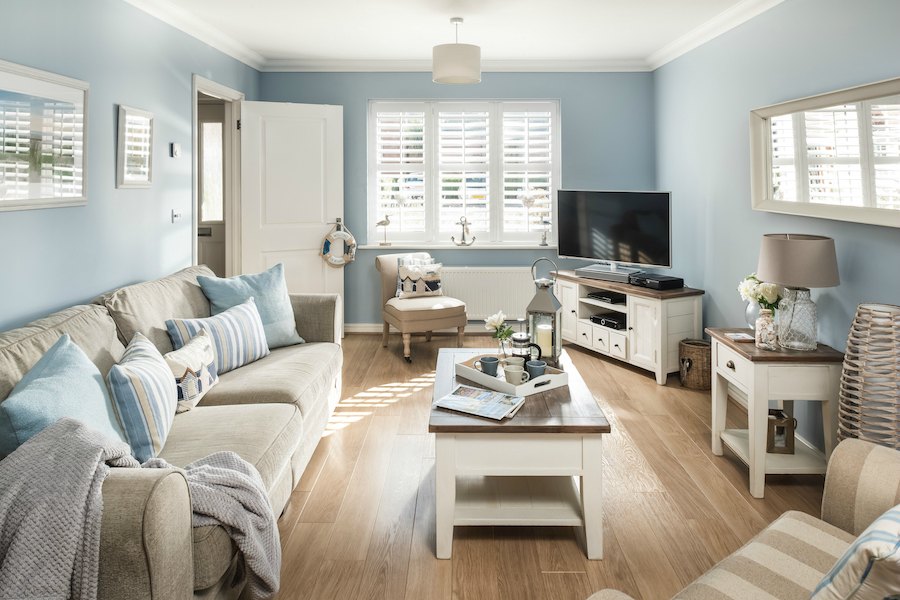 Camber Sands for Kids

With its abundance of family-friendly activities like beachcombing, sandcastle constructing, kite flying, and seal watching, Camber Sands provides an unmatched year-round destination for clan getaways. Between the gentle surf, expansive sands, and natural wonders, it serves up nonstop fun for kids and adults alike.
If you're inspired to visit these scenic shores offering simple pleasures and lasting memories for all ages, start planning your trip today. And be sure to check out our range of accommodations, many tailored for little ones as well. Discover why Camber Sands is the ultimate seaside playground where families can reconnect over fun in the sun.