Ancient woodlands. Grand medieval castles. Wildlife-filled nature reserves. And one of the most beautiful beaches in the country. Those are just few of the scenic East Sussex destinations waiting for you to explore them.
East Sussex is blessed with more than its fair share of attractions. No matter what the time of year, every season offers a compelling reason to visit.
To help you make the most of your next trip, here are five of our favourite East Sussex destinations.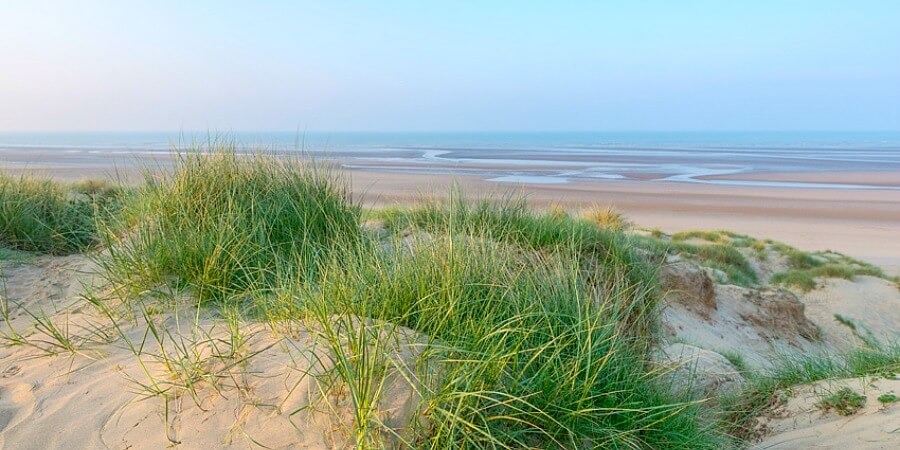 1. Camber Sands Beach
It's no wonder the beach in Camber Sands is such a big hit with tourists. This beautiful corner of the coast boasts a long and sandy shoreline, with paddle-friendly waters and rolling dunes ideal for dog walkers.
In the warmer months, spend the day splashing in the sea, building epic sandcastles with the kids, enjoying a kitesurfing session, or sprawling back on the golden sand.
Camber Sands is also one of the top spots in the UK for beachcombing, so you can combine a coastal stroll with a family treasure hunt. Look out for buried coins, lost jewellery, and semi-precious stones!
Arriving in the autumn or winter? On crisp mornings when the beach is often deserted, a stroll beside the waves is a magical experience.
2. Dungeness
Stark yet beautiful, Dungeness is one of the most unique East Sussex destinations.
Not only does it boast the biggest shingle beach in Europe, but it's also home to the world's smallest passenger railway. Running for the past 90 years, the Romney, Hythe & Dymchurch Railway whisks passengers through the countryside, stopping off at five stations en route to the Cinque Port town of Hythe.
A vast ecosystem, Dungeness also has numerous nature trails for witnessing its incredible array of domestic and migratory birdlife.
Special mention also goes to the fabulous seafood on offer here. Enjoy some of the best fish 'n' chips on the Kent coast at the Pilot Inn. Just a stone's throw from the sea, this family-run pub/restaurant dates back to 1633, and parts of it were built using the timbers of a looted Spanish ship.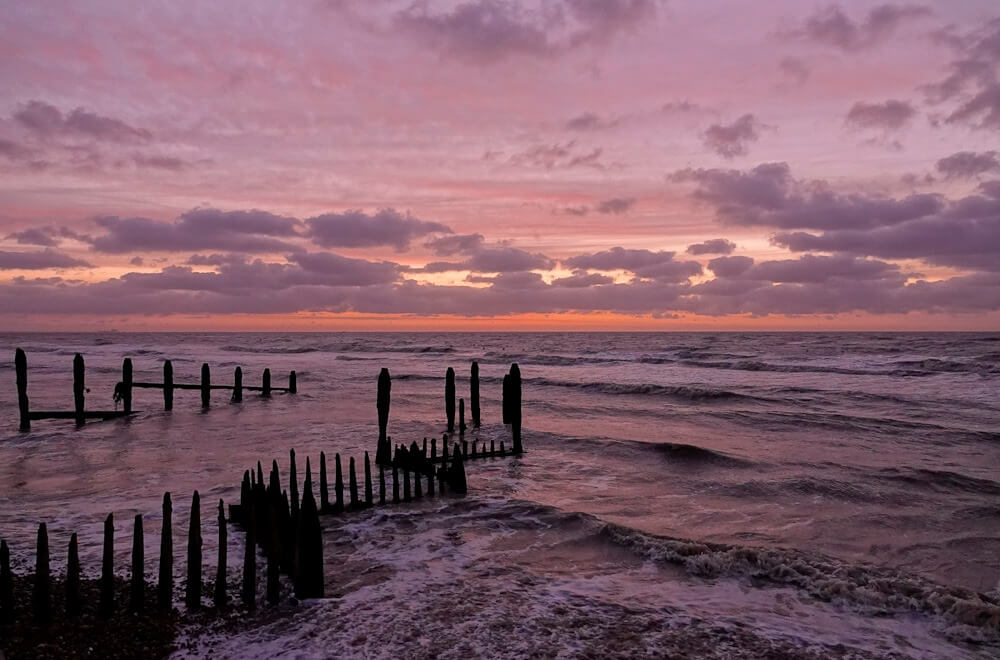 3. Rye Harbour
Rye Harbour Nature Reserve is a true gem for twitchers and wildlife lovers. This 1,110-acre coastal wetland is home to over 200 rare or endangered birds and mammals and designated as a Site of Special Scientific Interest.
It's no surprise that Rye Harbour is a haven for wildlife. Its rich tapestry of habitats encompasses freshwater gravel pits, farmland, rivers, sand dunes, shingle, and saltmarsh.
Take a stroll along with the reserve's network of footpaths. Or get settled in one of the birdwatching hides to observe the stronghold of feathered residents. Watch out for Sandwich Tern, Common Tern,  Oystercatcher, and Black-headed Gull. From September to March, flocks of up to 3,000 golden plover offer a spectacular sight for visitors.
Rye Harbour was also frequently used as a strategic military site. You can still see fortifications from the 16th, 19th and 20th centuries, including World War II blockhouses and the remains of ancient coastal castles.
4. Brede High Woods
Remember to pack your hiking boots! East Sussex is one of the most wooded areas in the country. And while there are plenty of wonderful woodland walks to choose from, one of our favourites has to be Brede High Woods.
Sprawled across 647 acres and 10 distinct woodland areas, Brede's rich biodiversity makes it a must-visit for naturalists. Notable woodland residents include glow worms, great crested newts, lampreys, dormouse, badgers, and fallow deer.
As you meander along Brede's sunken lanes and ancient paths, look out for archaeological excavations dating back to the Roman period. To learn more about the history of Brede, take the dedicated history trail to medieval wood banks, coppiced woodland, and the 17th-century site where Brede High Farm once stood.
5. Herstmonceux Castle
A 15th-century moated castle encircled by a 300-acre estate. Of all the East Sussex destinations, Herstmonceux Castle is one of the most impressive.
There are regular guided castle tours, year-round events, a falconry experience, and a popular Forest School that lets visitors get a hands-on woodland experience.
The immaculately maintained grounds are particularly beautiful. Enjoy the scent of fresh herbs in the Apothecary Garden, visit the Shakespeare Garden (filled with plants mentioned in the Bard's literary works), and meander around the Elizabethan Garden, whose surrounding walls date back to at least 1570.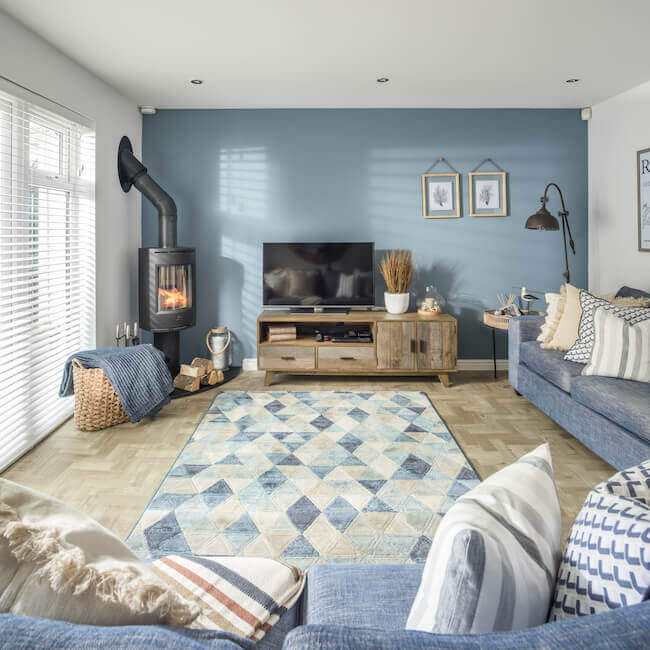 Find Your Favourite East Sussex Destination
Ready to book your next coastal getaway? Our holiday cottages offer the ultimate base to explore, with cosy fireplaces, stylish furnishings, flat-screen TVs, and plenty of family-friendly entertainment.
Book from our full range of cottages today!