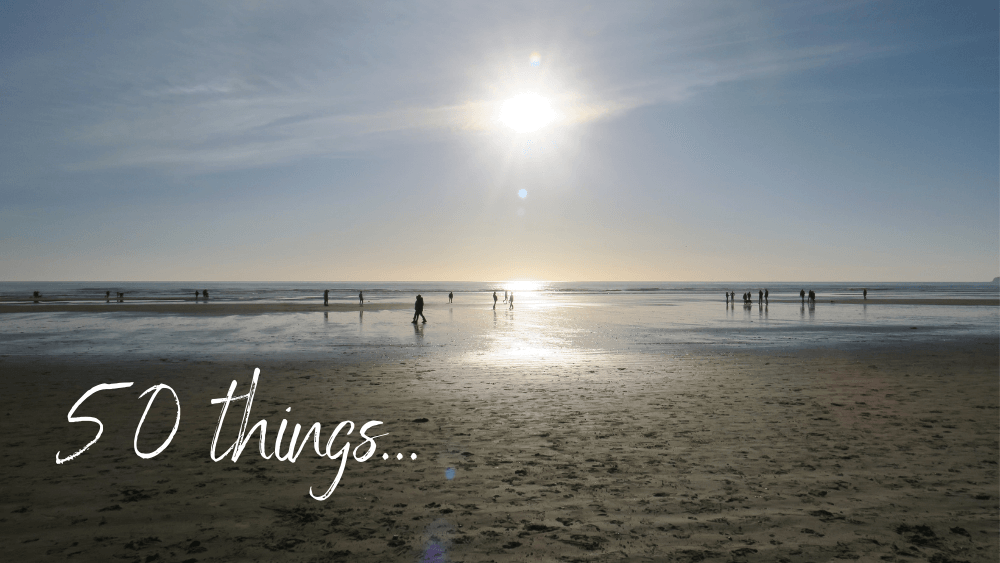 If you've chosen to holiday at Camber Sands, you're in luck because you're in easy reach of some great things to do in East Sussex. 50 of them, in fact. Whether you're looking for an outdoor adventure, a rainy-day activity indoors, something fun for the kids, a walk for the dog or a touch of sophistication for the adults, we have a suggestion for everyone. 
Don't have time for all 50 things to do in East Sussex in one go? No worries, just book another holiday in Camber Sands! 
Outdoor things to do in East Sussex
One of the biggest attractions in East Sussex is its scenery that ranges from dense forests to sandy coastline via rolling hills and charming towns. Camber boasts beautiful sandy beaches and starkly beautiful marshland so staying there gives you a head start on the great outdoors. But you might also want to explore the following spots.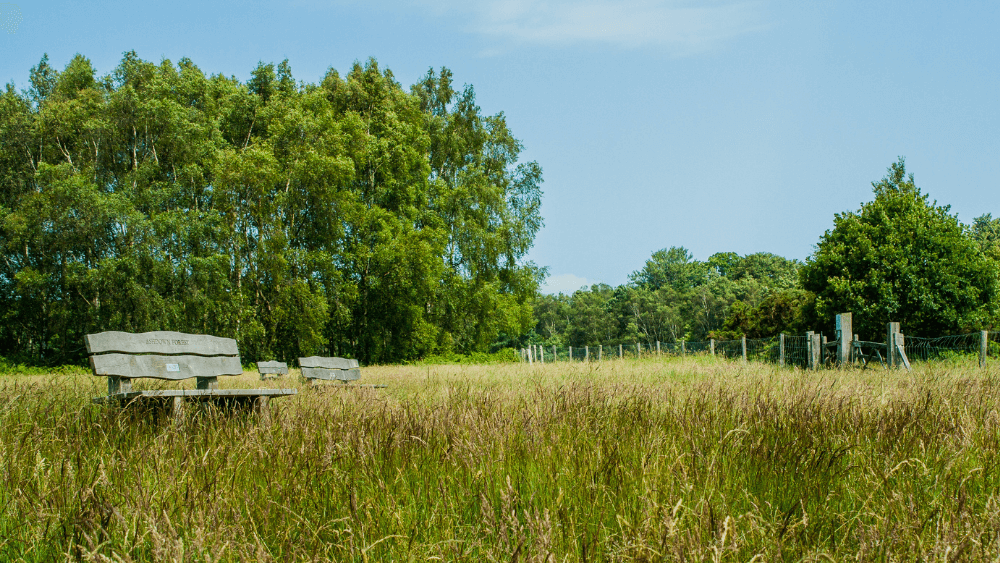 Walk Camber 
On one of the many trails in the area, mostly flat and suitable for all the family. Choose from seashore strolls, nature reserve walks or a Camber Castle discovery.  
Join a safari
And see more than 900 rare and endangered animals when you visit Port Lympne near Hythe. The 600 acres have more than enough to keep you all busy, so allow a whole day. 
See tulips 
When you visit Pashley Manor Gardens in the spring where thousands of the vibrant flowers bloom. And don't worry if you can't visit in spring because these gardens offer year-round horticultural treats. 
Explore the sands 
At Camber of course where you'll find the best sandy beaches in East Sussex and one of the finest in England too. 
Celebrate Fat Tuesday
A.K.A. Mardi Gras in Hastings where pre-lent celebrations include parades, live music and lots of fun for all the family. Take a look
Take a long hike 
On the 1066 route, revamped and ready for you to discover East Sussex's history along the 31-mile trail running between Rye and Pevensey. 
Ride the train 
From Tenterden to Bodiam on the 10.5-mile journey as you sit back in a steam train on the Kent and East Sussex Railway.
Explore Ashdown Forest 
And discover the famous Scots pine clumps in Winnie the Pooh where you'll also find plenty of lovely strolls including the circular Clumps Walks. 
Need a reason to visit East Sussex? We've got 5 reasons to consider
Rainy day things to do in East Sussex 
Even the loveliest locations in England never come with guaranteed sunshine so while you're staying at Camber, you'll probably have a rainy day or two. But even in the wet, East Sussex has plenty to do. Try these suggestions for size.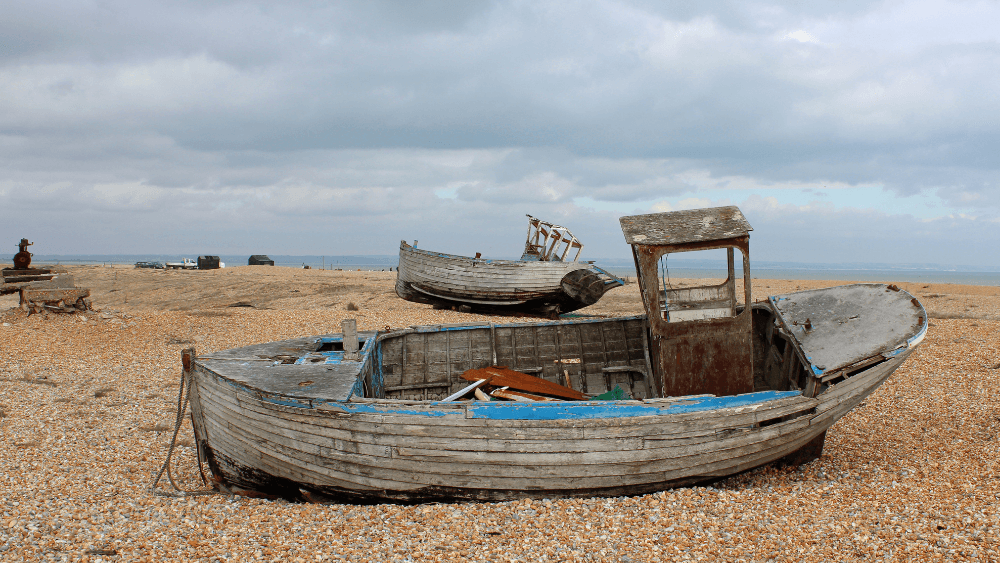 Stargaze into the universe
With six telescopes that gaze at the day and night skies. While you're at the Observatory Science Centre, find out more about constellations and see if you can spot them later from your holiday home in Camber Sands.  
Explore treasures from the deep 
At the Shipwreck Museum in Hastings where the stars of the show are the 17th-century warship Anne and the Amsterdam, an 18th-century Dutch East Indiaman, both wrecked in local waters. 
See to believe 
At Paradox Place in Brighton, taking illusionism to a whole new level. Believe it or not with the whole family. 
Pop over to the dark side 
When you take a tour of the True Crime Museum in Hastings where exhibits include information on the local Ripper suspect. Not for the faint hearted. 
Dive right into 
The water jets that surge out of the pool at Summerfields Leisure Centre  in Hastings. And if it's a Saturday or school holiday, join the Inflatafun sessions. 
Paint a pot
At the Kilnwood Studio in Uckfield where everyone can try their hand at creating something gorgeous in pottery. 
Book the best self-catering accommodation in Camber Sands
Historic things to do in East Sussex
East Sussex comes steeped in history and there are plenty of ways to soak up its rich past. From battle grounds and medieval castles to historic towns and iconic architecture, there's much to fascinate and ponder on a meander around the county.
Visit a castle 
Or two because this county boasts seven fine castles including the fortresses at Hastings, Lewes and Rye. There's even one at Camber. 
Discover a cinque port 
Or several of these historic towns on the East Sussex and Kent coast. The nearest ones to Camber are Rye and Winchelsea.  
Follow the 1066 Trail 
A game changer in English history, 1066 has its historic site in East Sussex. While you're there, get on the trail of the Norman Conquerors. 
Read the history of East Sussex in 11 chunky soundbites
Marvel at Regency grandeur
When you visit the Royal Pavilion in Brighton where you'll find room after room of opulent decoration and finery. 
Visit England's oldest brick building of note 
And take in the beautiful 300-acre estate at Herstmonceux Castle. Don't miss the Sundial and Rose Garden, at its best in early summer.
See the battle ground 
Of the most famous in battle England where William the Conqueror slayed Harold II to claim the country as his own. Battle Abbey marks the spot of the fatal arrow. 
Pay homage to Bloomsbury 
At Charleston near Lewes where the Bloomsbury group of writers, painters and intellectuals had their country seat in the first half of the 20th century. Get ready to feast your eye on one artistic treasure after another. 
Cultural things to do in East Sussex 
Like we said, East Sussex caters for everyone and if your party is made of up the curious then there's plentiful cultural things to do, these suggestions will add wonder to your holiday at Camber. 
View modern art 
At De la War Pavilion in Bexhill, renowned for its permanent collection and temporary exhibitions. Take a stroll along the prom afterwards.
Taste some tea 
And find out how to prepare the perfect cup of tea while you swot up on some teatime etiquette. All at the British Tea Museum in Hastings. 
Explore the world of Hastings fish
Locally caught for over 1,000 years and one of East Sussex's culinary prides and joys. Watch the beach-launched fleet set out to sea or come in with their catch and then treat yourself to a fresher than fresh fish and chips. 
Spot a pine or conifer 
When you visit Bedgebury Natural Pinetum and Forest where you'll find one of the world's prime conifer collections among the 12,000+ trees. 
Take a romantic stroll 
Among green nooks, water features and vibrant rhododendrons at King Johns Nursery near Etchingham. Then treat each other to a little gift from the shop. 
Savour the local hops
In the beers brewed at Three Legs Brewery and served on tap at Heist Market and the Brewery Tap in Brede. 
See Kipling's world 
At his home at Batemans, a 17th century home where the great author lived for 34 years. The rooms are just as he left them and you can also admire his Rolls Royce! 
Read about other great authors who made East Sussex their home
Listen to the finest jazz
Blues, R&B and a bit soul for good measure at the annual Rye Jazz and Blues Festival, usually held in early summer and with a star-spangled line-up. 
Sample the best of local produce 
During the Bexhill Sea Festival in early September when over 50 stalls showcase the best Sussex foodie treats. 
Celebrate with some bubbles 
In East Sussex's finest sparkling wine, produced at the award-winning winery Oxney Estate near Rye. You'll also find a good choice of vineyards in the county too. 
Discover the best vineyards in East Sussex
Shop Rye 
When you spend a happy morning or afternoon browsing the local shops showcasing arts and crafts. It's the perfect place for some early Christmas shopping. 
Have a flutter 
On the horse races at Plumpton Race Course where the action takes place between September and May. 
Sporting things to do in East Sussex
Whether you're looking to get in a little exercise or feel a real adrenalin rush on your holiday, East Sussex has a sporting activity for you. Every sporting possibility beckons here from the natural thrill of the waves to the rush of the tracks. 
Pedal in Camber 
The easy way in the saddle of an e-bike. Hire yours and freewheel away to discover the miles of scenic off-road paths in the area. 
Race a kart 
At Buckmore Park whose 1,000m racetrack allows you to get up to 75mph. Suitable for adults and children over 6. 
Strap on your skis 
Yes, even in East Sussex at Knockhatch Ski and Snowboard Centre dry ski slope and at any time of the year. Snowboard fans can also try their hand in the snow. 
BMX it
Whether you're 10 or 70 at the world's largest underground skate park. Underneath the seafront at Hastings, the giant arena  will spin the wheels for even the most demanding BMX-er. 
Laser them down 
When you enter combat at Battle Zone in Hastings. Suitable for all ages, the laser fun is open every day of the year. 
Ride the waves 
On your doorstep at Camber when you try your hand at kite surfing and kite buggy.  If you fancy something a little less energetic, how about a spot of paddle surf or kayaking? 
Take to the skies 
In the British Airways i360, a futuristic glass pod that whisks you into the air at Brighton and gives you the best views of the coast. 
Family fun things to do in East Sussex 
Like all good holiday destinations, Camber is uber family-friendly with plenty to keep all the kids amused. Beyond the beach and the seashore, there's plenty to keep all age children entertained. Why not try some of these?
Explore an aquarium 
With over 250 species that range from giant octopus and sharks to clownfish, kids will love Blue Reef Aquarium at Hastings. 
See the cuties 
At Drusillas Park, one of the best small zoos in England where otters, tamarins and lemurs take centre stage. Also a great venue for rides, soft play and mazes. 
Discover more ideas for days out with the kids at Camber Sands
Have fun in or near the water 
With a day out at Bewl Water, a reservoir where family fun includes fishing, an aqua park, sailing, cycling and walking. Plus, there's a cool adventure playground. 
Get some witch and wizard training
And enjoy magical fun for all the family at the interactive wizarding show at this 'school' in Rye. 
Spot a scarecrow 
Or dozens at the Battle Scarecrow Festival when locals compete to create the best scarecrow of the year. 
Take tea with some alpacas 
When you visit Fisherwood Farm and enjoy a traditional cream tea and some up-close-and-personal time with the furry animals.
Book the best family accommodation in East Sussex
Canine-friendly things to do in East Sussex
And last but not least, it's your furry friend's turn. Here too East Sussex turns up trumps and even dogs have a ball. From dog friendly beaches and nature trails to towpath and dog-friendly eateries, their holiday's as sorted as yours!
Check out the best dog walks on your doorstep at Camber Sands
Take Fido to the beach 
East Sussex has several dog-friendly beaches (see them here) and Camber is one of them. 
Walk a nature reserve
By taking your hound to Dungeness Nature Reserve along the England Coast Path to Dungeness Beach.
Amble along the Royal Military Canal 
Starting at Cliff End, just outside Hastings and running for 28 miles to Seabrook near Folkstone. Keep your eyes peeled for kingfishers along the 200-year-old waterway.   
Dine out with your pooch 
At The Gallivant just by the beach at Camber where you'll find Gold Star status for sustainability and staff who love dogs and offer dog-friendly dining. 
Book the best dog-friendly accommodation in East Sussex
Stay among all the inspiration 
We hope our list of 50 things to do in East Sussex has got your outdoor, historical, sporting, family or canine inspiration fired. If it has, you probably can't wait to get to Camber Sands to start exploring this amazing part of England. Just one caveat – don't forget to book your accommodation first! 
We look forward to welcoming you soon!