For a small county, East Sussex packs in the museums and art galleries – at the last tally, we reached 120 and counting! This long list caters for all ages and tastes, and as a result, we believe that museums in East Sussex really do offer something for everyone. 
In this list, we've included personal favourites and recommendations from guests at our holiday lets. Read on and choose yours to visit the next time you join us in East Sussex.
Best museums in East Sussex about the sea  
As you'd expect, several local museums feature the sea including these: 
Dungeness Lighthouse 
Discover the history of this 1904 lighthouse at the small museum on your way up to the top where you'll enjoy some of the best views in the area. Vistas take in the vast expanse of Romney Marsh with the English Channel stretching as far as the eye can see on the horizon. 
>>> Discover other things to do on a day trip to Dungeness.
Hastings Fishermen's Museum 
Housed aptly in the Fisherman's Church, this museum commemorates East Sussex's deep maritime heritage. Exhibits include fishermen's utensils, models of boats and photos plus a video of what it's like to fish for a living. 
Shipwreck Museum at Hastings 
Star turns at this museum are ships that came to grief on the East Sussex shores and treasures rescued from them. A Roman boat from 150AD, the oldest sailing boat in northern Europe, is one example. Also on the shelves is an impressive fossil collection and kids will love the dinosaur tracks. 
Find out more about this museum
Smugglers Adventure at St Leonards-on-Sea 
Venture deep into West Hill between Hastings and St Leonards to discover secret tunnels and passageways, once the haunt of local smugglers. Thanks to the life-size characters and realistic special effects, you could almost be sneaking in contraband yourself. Kids will enjoy the interactive games at this museum.
The Beachy Head Story at Eastbourne 
This iconic beauty spot in East Sussex also houses a museum, showcasing the people and places that have made up Beachy House and the South Downs for centuries. Temporary exhibitions are on show, plus seasonal events such as stargazing in the winter and year-round guided walks in the area.
>>> Read about our favourite things to do in Hastings.
Best historical museums in East Sussex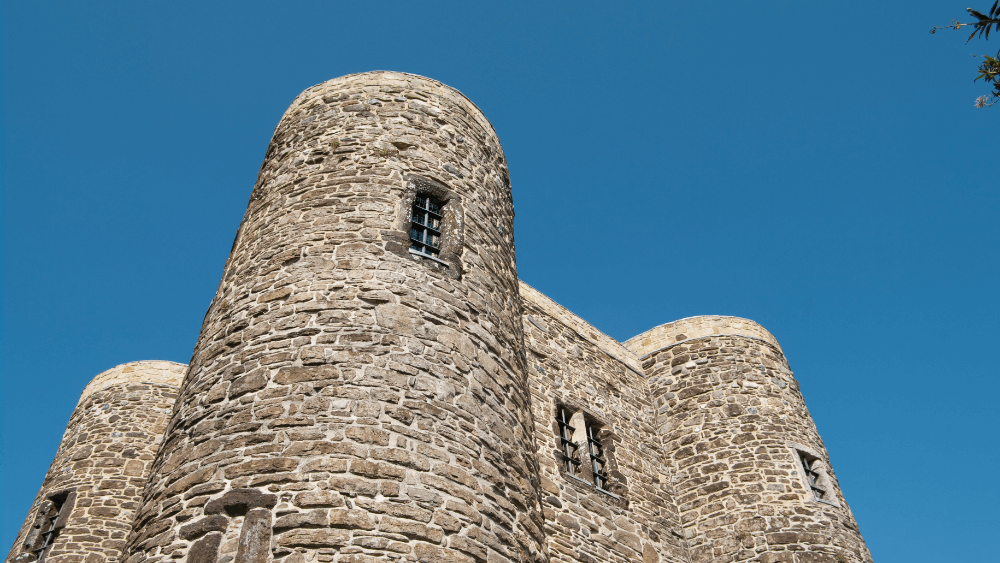 Given the county's famous backstory, it's no surprise to discover that East Sussex is home to several excellent historical museums. 
1066 Battle of Hastings, Abbey and Battlefield 
The most famous battlefield in England is where our history changed forever and this atmospheric site really does take you back to 1066. The battlefield trail includes sculptures of soldiers, an interactive exhibition and a tour of the abbey. The medieval-themed adventure playground could be the highlight of your kids' holiday. 
>>> Find out about East Sussex history
The Regency Town House at Hove
The exterior and interior at one of England's finest examples of Regency architecture are just as they were when architect Charles Busby built this townhouse in 1820 at 13 Brunswick Square. Admire the original features inside and then pop along to Number 10 to see how the other half lived downstairs, back in the day. 
Rye Castle Museum at Rye
Housed at two venues in the Ypres Tower and on East Street, the museum includes a history of Rye from its heyday as a Cinque Port to the present, displays on smuggling and weapons, and there's even a medieval herb garden. Don't miss the viewing platform at the top of the Tower and yes, that is Camber Sands on the horizon! 
>>> Discover the best stately homes in East Sussex
Best art museums in East Sussex 
The East Sussex coastline turns out to be something of an art treasure trove with three exceptional art galleries along the 18-mile stretch of the Coastal Cultural Trail. 
Towner Eastbourne 
You can't miss the bright façades at this museum where contemporary British and international art has taken centre stage for almost a century. The permanent Towner Collection contains over 5,000 art works, focusing on landscapes, women and the moving image. 
De la Warr Pavillion at Bexhill on Sea 
It's hard to miss this striking modernist exterior too, sitting pretty on the seafront since 1935 and home to a buzzing cultural centre. Art is a major focus in the temporary exhibitions, but this is also a venue for music, comedy and workshops. Check what's on while you're on holiday at Camber Sands. 
Hastings Contemporary 
A relative newbie on the East Sussex museum scene, this slick gallery showcases modern and contemporary art and hosts a range of temporary exhibitions. Illustrator Sir Quentin Blake is its Artist Patron and provides exhibits too.  
>>> Check out our list of 50 things to do in East Sussex.
Best unusual museums in East Sussex 
And finally, if you like your museum on the eclectic side, East Sussex has something for you too. These are our favourites: 
British Tea Museum at Hastings 
Combine a masterclass in how to make that perfect cuppa with the real thing as you sample the delights of a classic afternoon tea. And while you're there, you'll find out which fingers to use when taking your chosen cake from the stand. Find out more
Paradox Place at Brighton 
Seeing is believing (or not) at this quirky museum specialising in illusionism. The four floors take you round classic magic tricks, holograms and illusions that have to be seen to be believed (or not). 
Toy and Model Museum at Brighton 
The perfect spot for model train and plane enthusiasts – the centre piece train set is a delight – but this museum also houses over 60 toy exhibits including Lego, Corgi Toys and Meccano. Plus, there's a selection of slot machines. 
True Crime Museum at Hastings
Step into these caves and into the darkest side of human nature. The exhibits display endless crime memorabilia in gory detail as you discover infamous crimes from serial killings to drug lord murders. Not for the faint hearted! 
Make Camber Sands the base for your museum trips 
Our holiday homes in East Sussex make the ideal location to explore all the above museums and the area's other attractions. Take a look at our range of holiday lets that, like the museums, provide something for everyone.