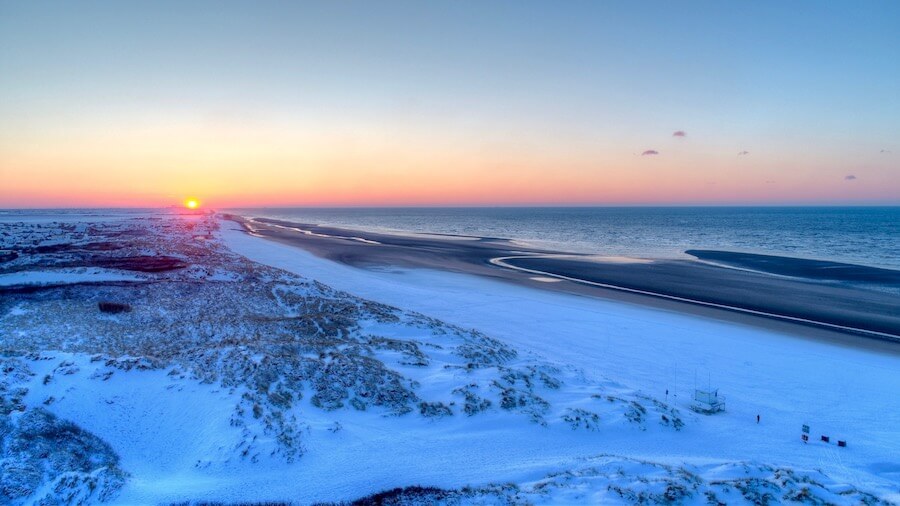 Winter might not seem the most promising time to visit the British seaside, but Camber Sands offers plenty of great reasons to visit during the colder months.
Not only will you encounter fewer tourists, you'll find a stark beauty to the coastal scenery and surrounding countryside that feels entirely different to any other time of year. So bundle up warm, bring a sense of adventure, and get set for a wonderful winter 2018 in Camber Sands.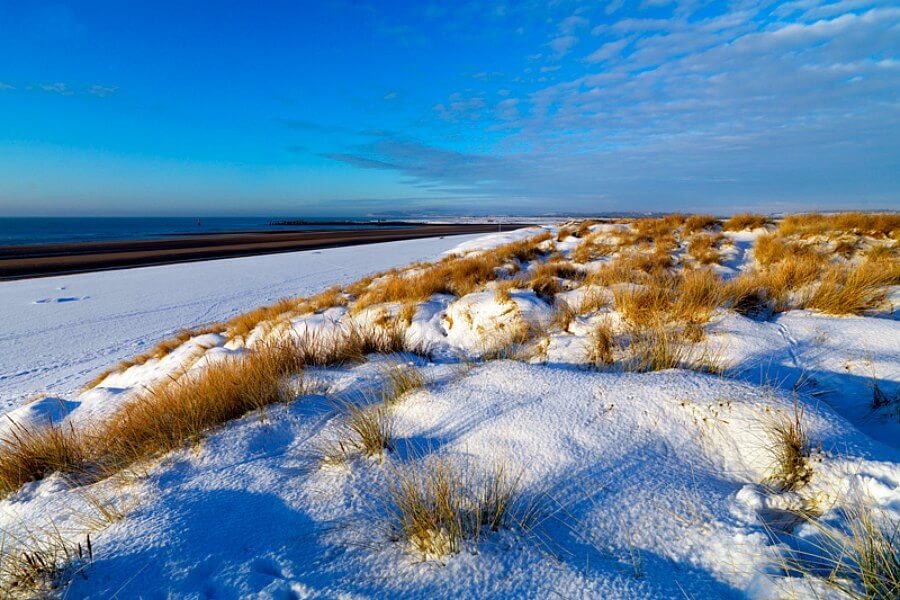 Stroll beside the waves
In the cold months, you might initially shudder at the thought of a walk along the beach. But trust us, a coastal stroll in the heart of winter can be a magical experience. In the morning, silvery mists roll in off the shore, and the winter sun rises slowly across a deserted shoreline. Wrap up in hats and scarves, then set off for a bracing stroll across the sprawling flat sands.
Or take a walk to nearby Rye Harbour Nature Reserve. It's a fabulous spot for walking the dog around the different habitats, and a long tarmac path runs alongside the sea towards Winchelsea Beach. Bring your binoculars and tuck yourself away in one of the reserve's five hides to catch sight of wildfowl and waders bobbing on the icy open water.
Feeling suitably windswept? Stroll back to put your feet up beside the fireplace in your cosy cottage.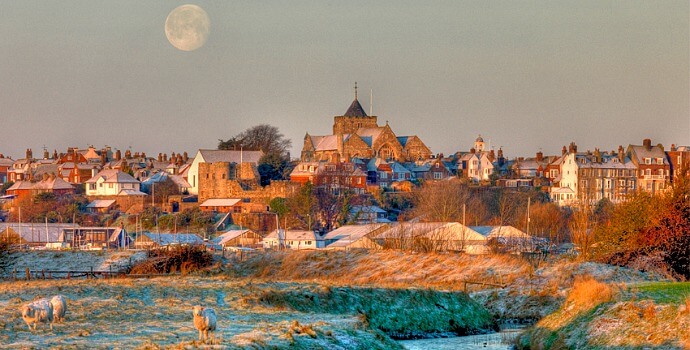 History-filled Rye
In the depths of winter, nothing beats exploring the cobbled streets of Rye. On the coldest days, a glistening blanket of frost clings to the town's rust-coloured rooftops, and festive shop windows twinkle with fairy lights.
Start off at the medieval Landgate Arch that leads into Rye High Street. Wander among the town's mysterious passageways and ancient lanes, overlooked by crooked, half-timbered Tudor buildings. Learn about Rye's history at Ypres Tower (dating back to 1249). Then climb to the top of the 900-year-old St. Mary's Church for wonderful views across the town and silent countryside.
Fit in time for some shopping among Rye's antique shops and cute boutiques. Pick up retro kitchenware from Crock & Cosy vintage kitchen shop. Search for classic novels in the tucked-away Tiny Book Store. And treat yourself to gourmet, handmade confectionery from Rye Chocolates.
Later, go for afternoon tea at The Cobbles Tea Room, sip creamy hot chocolates at Knoops, or warm up with a frothy pint beside a crackling fireside at the 15th-century Ye Olde Bell Inn.

Enchanting medieval castles
Immerse yourself in the medieval past with a trip to the 14th-century Bodiam Castle. With its spiral staircases, battlements and an original wooden portcullis, this moated fortress is right out of your childhood fantasies!
With fewer visitors around than the busy tourist months, it's the perfect time to stroll around the castle's rolling, open parkland. When the snow falls, the castle feels like a winter wonderland, and you might even see the moat freeze over on the coldest days of the year. Head inside to gaze at the ruined interior and imagine a time of dashing knights and magnificent feasts in the great hall.
Later, warm up in the Wharf Tea Room with fresh coffee and a festive treat — including their delicious sugar-dusted mince pies.
Wintry woodland walks
Winter brings a stark beauty to the region's ancient woodlands. And exploring the 647-acre Brede High Woods is an enchanting experience. Located in the High Weald Area of Outstanding Natural Beauty, Brede is home to rare wildlife and some of the most ancient woodlands in the UK.
As you set off on a frosted trail, look out for fallow deer on the heathland. Gaze skywards to spot solitary buzzards circling above the treetops. And remain vigilant for the woods stronghold of wild boar!
People often say walking through Brede is like visiting 10 different woods in one place. We say that on a crisp and frosty morning, you'll discover a winter wonderland that feels a million miles away from anywhere else in the country.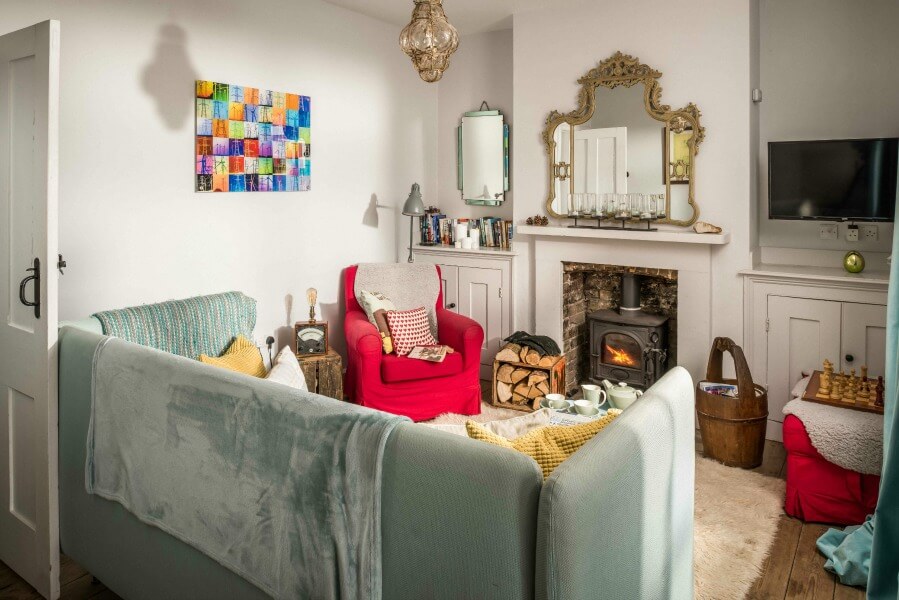 Winter 2018 in Camber Sands
Spend winter 2018 in Camber Sands and you'll be rewarded with a truly unique seaside getaway. Enjoy blustery coastal walks, relive your childhood in a fairytale-like castle, wander the cobbled streets of a medieval town, and revel in the hushed serenity of an ancient wintry wood.
At Beside the Sea, our cosy cottages offer the perfect base for a winter getaway, and many have crackling fireplaces to enjoy after your outdoor adventures. So if you're planning to spend winter 2018 in Camber Sands, find the rental that best suits you today.