Wild Boar Week 2015
Ask anyone what they know about King Henry VIII, the literally larger than life figure who sat on England's throne from 1509 to 1547, and they will almost certainly mention the six wives!
If challenged for another fact or facts they well may mention his struggle with the Pope over his first divorce that led eventually to the breakaway from Rome and the founding of the Church of England! Many people may well conjure up an image of him – encouraged by the numerous portrayals by such luminaires of stage and screen as Charles Laughton, Keith Michell, Timothy West and even Syd James! Most recently there has been the depiction of him on TV in "Wolf Hall" by the somewhat less portly Damian Lewis.
In many of these dramatisations there will have been scenes of him engaging, on horseback, in the pursuit and hunting of Wild Boar and other wild life that roamed the countryside in the sixteenth century.
A more learned student of Henry, and particularly anyone with knowledge of the Cinque Ports of Kent or Sussex, will also allude to Henry's connections with Rye and more specifically his coastal artillery fort, Camber Castle. The castle, of course, remains standing to this day and proudly overlooks the Rye Harbour Nature Reserve.
It is surely no coincidence therefore that Rye, with its connection to our wild boar hunting monarch, is the home to an annual Wild Boar Week Festival every October which celebrates its 5th anniversary later this month.
For this out of the area correspondent who visits Rye regularly the town already lays claim to having more great pubs and restaurants than you probably would find in much larger places. And it seems that most of them, if not all, will be involved in serving specialties of traditional English Fayre featuring Wild Boar and other delicacies on their menu during the week between 24th October and 1st November.
Several of these establishments such as the famous Mermaid Inn, the splendid George in Rye, The Ypes Castle Inn, Rye Lodge, The White Dog Inn and the excellent if slightly quirky Globe Inn Marsh are all main sponsors. Also sponsoring the event – along with local businesses- are your Camber holiday specialists Beside The Sea Holidays and we are, naturally, both pleased and proud to be associated with this prestigious event.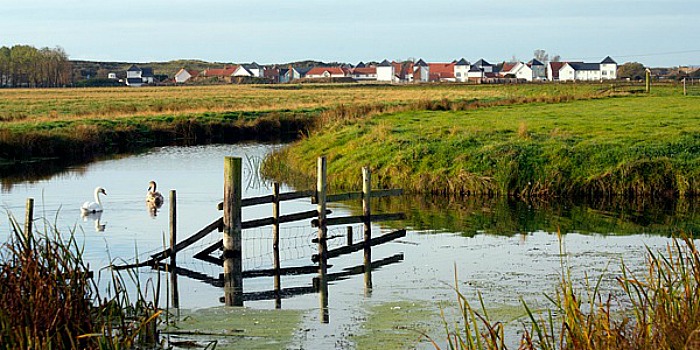 If you are lucky enough to be staying in one of our luxury holiday cottages in Camber or Jury's Gap during the last week of October you will know that Rye is within east reach by car, bus or by following the well signposted three mile footpath from Camber to this delightful ancient town with its many charms.
While here be sure to sample the delights of Wild Boar week 2015 when more than twenty local restaurants will be participating.
This is perhaps one of the most delightful things about Rye – there are so many independent local businesses, restaurants and pubs, with few if any chain stores or eating places. This no doubt helps ensure that there is a real solidarity of purpose behind events such as Wild Boar Week 2015 – whereas a high street chain might well have to go through hoops with its head office or corporate centre to make even a slight departure for their core menu – no such impediments seem to exist in Rye and imaginative dishes such as the Mermaid inn's tempting starter of carpaccio of wild boar fillet, cured in house, with pears poached in Biddenden Cider are on offer!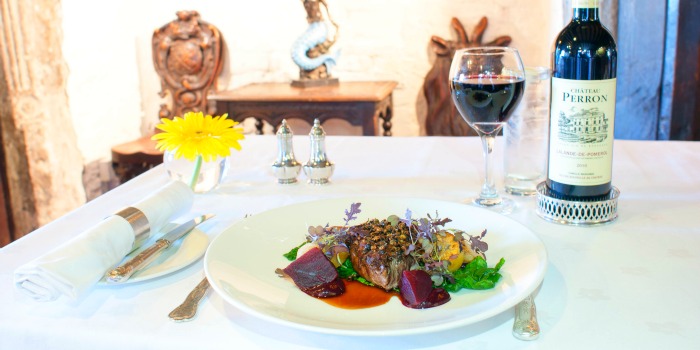 To keep the event really local the restaurants are using ales from the Old Dairy Brewery in nearby Tenterden, just over the Kent border, and cider from the aforementioned Biddenden Vineyard near Ashford in their recipes.
There are even going to be tapas style tasting adventures with smaller dishes in the shape of a "Wild Boar Food Safari" taking place at many of the venues. And it's not just boar that is being featured as restaurants have been encouraged to put on other medieval style dishes with even vegetarian options available this year for non-meat eaters!
There are also plenty of things for the kids to do as it's their half term. Throughout the week they will be able to follow the "Wild Boar Hog Hunt", finding wild boar in the shop windows around Rye. Forms can be found online or upstairs in the toy department of Adams of Rye and completed forms can be exchanged for a chocolate bar. There are also woodland, beach and nature reserve walks organised by the Sussex Wildlife Trust.
It all promises to offer food fit for a king – even one with six wives and a variable girth depending on who is playing him!
So go the whole hog and pig out!