Enjoying English Wine Week Beside The Sea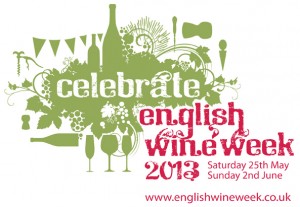 East Sussex and Kent will be celebrating English Wine Week and the world class wines which are now produced from the many vineyards around these beautiful historic counties, so join in & celebrate too.
Our collection of coastal cottages are an ideal base for exploring the surrounding vineyards. Kent & East Sussex are well known for their stunning beaches, rolling countryside, and are home to some of the best English vineyards in the country.
The South East of England is blessed with fertile soils and a mild temperate maritime climate with some of the finest potential terroirs for grape growing, to make World Class sparkling wine in the traditional method – similar to Champagne, and cool climate aromatic and complex still wines similar to those produced in Alsace, Sancerre and New Zealand. One day, we are certain, the South East of England will be mentioned in the same breath as Stellenbosch, Sonoma, Burgundy and Champagne.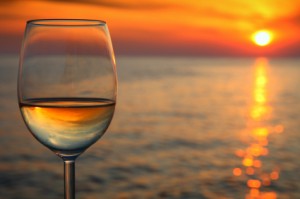 The end of May brings with it a national event to celebrate English Wine Week and the world class wines which are now produced from the many vineyards around the UK, and any wine loving visitors will be pleased to learn that this area has one of the largest concentrations of vineyards to be found in the country.
English Wine Week will run from 24th May-2nd June throughout the UK, with many of the local vineyards celebrating English wines and their part in putting Britain firmly on the global wine map. In addition to this, many local restaurants, pubs, bistros and wine shops throughout the area will be participating in the event, with visitors being able to join in the festivities with a glass of their favourite tipple.
So during your stay Beside The Sea, why not pay a visit to one of the many vineyards in the area who are happy for you to come and spit, slurp and swill the fruits of their labour.
Chapel Down
Chapel Down Winery has been quietly clocking up the awards for its grand selection of premier wines, which are all made, tasted and sold from its vineyards in Tenterden, Kent.
Maps and trails around the vineyards are provided for those who want to take a wander (the Old Herb Garden is particularly worth a look), and of course it's only polite to taste the goods before you buy.
So after separating the still from the sparkling on a guided winery tour, see the shop staff for a taster of some Premier Chapel Down Brut. With all this award winning wine around and a restaurant, The Swan, to enjoy it in, you might as well make an evening of it.
Sedlescombe Vineyard
If you prefer your tipple to be organic then visit England's oldest organic vineyard in Sedlescombe.
Sedlescombe Vineyard is an independent family run business, established in 1979, which is now England's leading producer of organic/biodynamic wines. Located within the High Weald designated 'Area of Outstanding Natural Beauty' in the heart of 1066 Country.
Grab a map from the shop and take the self-guided trail of discovery through magical ancient woodland, an evergreen conifer forest and three beautiful organic vineyards overlooking the stunning countryside.
You will find out about Biodynamic wines, visit the boutique Winery and round off your visit with a tasting of award winning English Whites, Rose, Reds and Sparkling wines at the barn tasting bar.
Better draw straws for the designated driver…