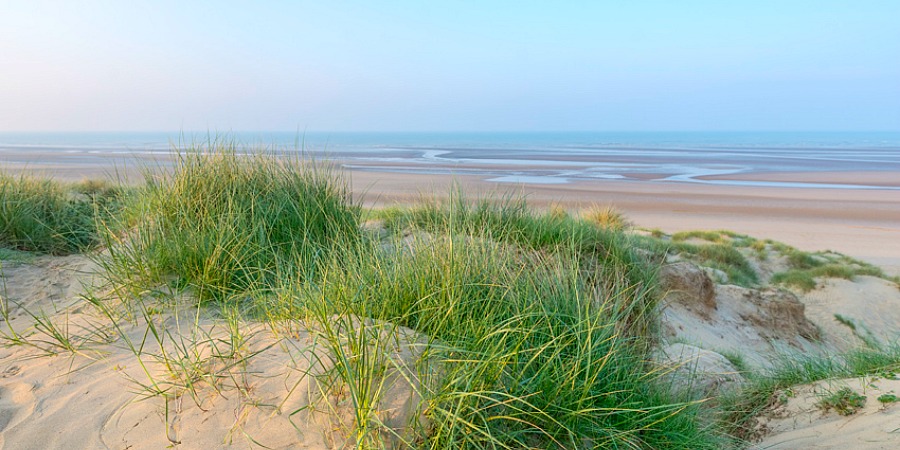 Enjoy the explosion of fresh colour and new beginnings of spring, whilst discovering dramatic coasts, sweeping country parks, magnificent castles, historic houses and traditional English gardens bursting into bloom.
With the bright crisp dewy mornings, new born lambs dotting the Romney Marsh, fresh green leaves coating trees. Spring is the perfect time for a break beside the sea to help blow away the cob webs of winter.
Spring is a great time to have an early holiday beside the sea, the majestic beach is still quiet and the countryside is alive with early flowering flora and fauna making it a wonderful place to explore on bike or foot.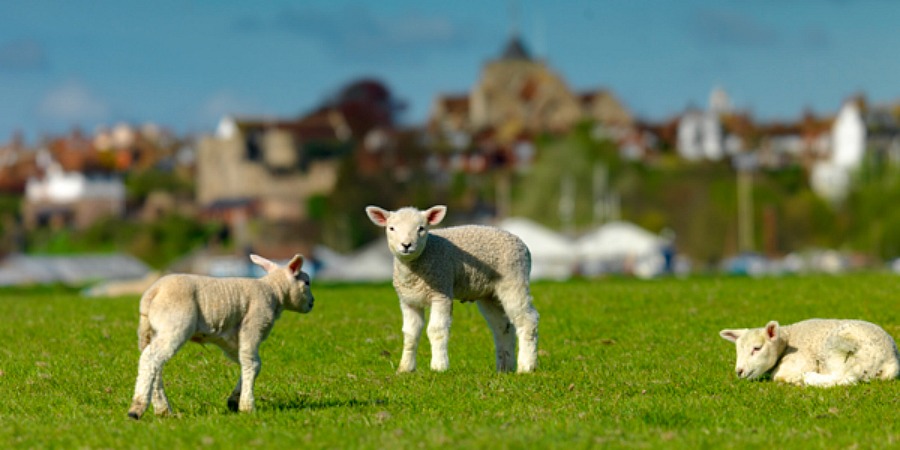 Our cottages are surrounded by glorious countryside and dramatic coastline, just waiting for you to discover.
The perfect springtime break is about making the most of the milder weather and creating memories that will last forever; ones that you can all enjoy when the kids have grown up and are coming back with their own children and it is the opportunity to do just that, you can expect to find in this picture perfect pocket of England.
Here beside the sea, there are many attractions, events and activities that make for enduring memories and as the spring months arrive you and your family will love getting outdoors and seeing what this historic corner of England has to offer…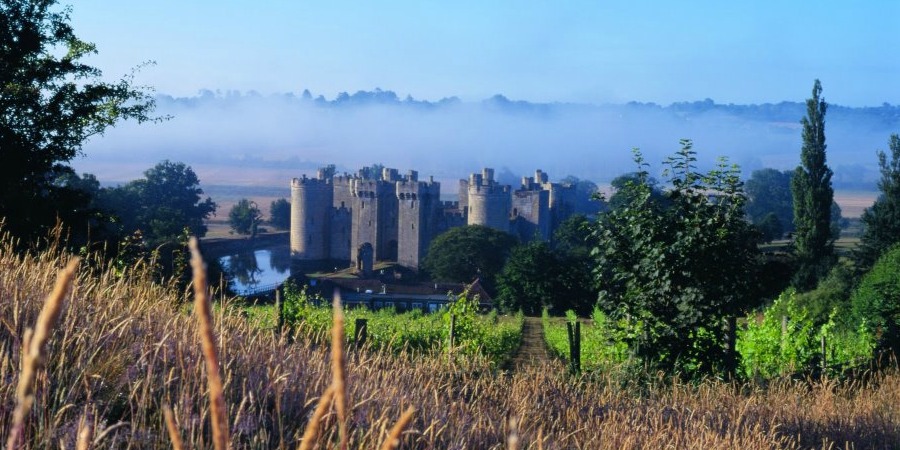 Take a glimpse of medieval splendor where brooding walls rise majestically from a moat, and let the magic of Bodiam Castle capture your imagination.
This fairytale castle is one of Britain's most romantic and picturesque, set in the heart of the East Sussex countryside. With spiral staircases, battlements and a portcullis, fourteenth-century Bodiam Castle is a place where you can let your imagination run riot.
Built in 1385 by Sir Edward Dallingridge, Bodiam Castle is set in open parkland and approached through a series of medieval water features, including a picturesque spring- filled moat
And what better way of visiting Sir Edwards country pile than by steam train.
The Kent & East Sussex Railway is the country's finest example of a rural light railway. The line gently winds its way from Tenterden-"the Jewel of The Weald" – for ten and a half miles, through unspoilt countryside of the Rother Valley and into the shadow of the magnificent Bodiam Castle.
Throughout the year, the National Trust runs some truly incredible events for families at this castle, from dressing up days and battle re-enactments to fully fledged outdoor theatre productions that bring to life some of the most enchanting stories in children's literature. The trust also hosts similar events at Batemans in Burwash, the former home of Rudyard Kipling, author of The Jungle Book.
Feel Kipling's spirit alive in the rooms and study of his home from 1902 – 1936, where he wrote many of his famous works and learn about the poignant story of Kipling's son John, 'My Boy Jack',  who was killed in the Great War aged 18, through a series of personal letters between father and son.
Take a stroll through the extensive gardens, with their luscious spring displays and don't miss one of the many events held at Bateman's every year, including early morning dawn chorus walks around the estate.
Strolling through sun-dappled, bluebell-carpeted woods is one of spring's most magical experiences.
The woodlands at Brede are some of the most ancient in the UK. Glow-worms and deer are just some of the intriguing creatures to spot on this tree-filled walk, along with buzzards, newts, lampreys and even some insects that are extinct everywhere else in the country.
Walking through Brede is said to feel like taking in 10 different woodlands in one, and the charming sunken lanes, track ways and valley views over Brede High Heath are well worth keeping an eye out for.
Winter's over and now's the perfect time to get out and explore this most historic corner of Britain's beautiful coast and countryside.