Shopping in Rye is always a treat. This charming medieval town is home to one-of-a-kind boutiques, art galleries, antique stores, craft shops and gourmet delis.
Rye is also a joy to explore on foot. Even if you just come to window shop, you'll love wandering the town's winding cobbled lanes and seeing historic sights. And with plenty of quaint cafes and atmospheric pubs, there's always somewhere to rest up and eat well after a morning on your feet.
With all that in mind, here's a selection of our very favourite shops in Rye.
Great for families with little ones, this cute craft shop in Rye has it's own "make & take studio". The kids can unleash their creative side by painting and creating mosaics in a little art area, tucked away at the back of the shop.
After choosing an item to decorate, you can pick from a range of decorative items, including glitter, paint strips and a number of embellishments. Once finished, you can pay to take away your arty creation.
The staff at Craft Magic are incredibly friendly and children are never rushed to finish their handiwork. Grown-ups are also welcome to participate at the same price as their kids.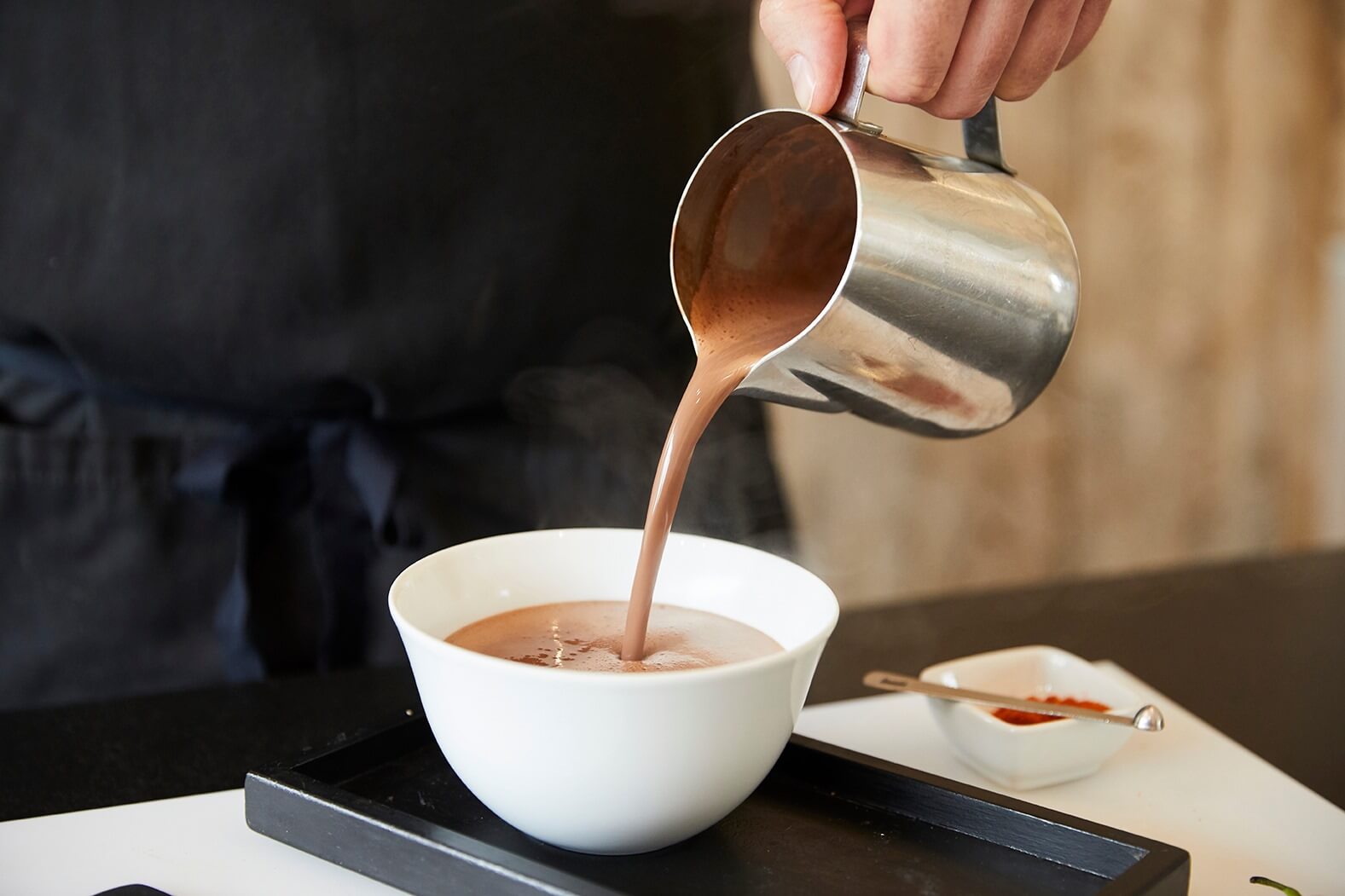 After a busy morning of shopping, nothing beats a lazy lunch in one of Rye's popular cafes. And while there's plenty of options throughout the town centre – we highly recommend a visit to  Knoops.
The reason? Knoops serves some of the best hot chocolate you're ever likely to sample. Perfect for warming up on a chilly day.
Choose from an array of luxurious creations to suit your personal tastes, ranging from a light 28% white chocolate all the way up to an intense 100% Madagascan dark chocolate. Seriously delicious!
Rye is home to a thriving arts scene and there's a number of local galleries dotted along the main High Street. At Purdie Gallery, you'll find beautiful limited edition canvas prints by expert photographer, David Purdie.
David's collection focuses on the local area, including dramatic coastal landscapes, woodlands, and the cobbled streets of Rye through the changing seasons.
For anyone that wants to focus on their own photography skills, David also holds general and themed photography workshops throughout the year. Each workshop takes place near Rye with a maximum of six participants, ensuring an intimate and educational experience.
Search for hidden treasures and rare antiques among the shelves of Strand Quay Antiques.  Rye has a reputation for its great antique shops and collectables, and this quaint shop near the old Rye Harbour is one of our favourites.
Browse a veritable Aladdin's cave full of antiques, vintage items and various collectables for the home and garden. Strand Quay Antiques specialises in books, furniture, jewellery, clocks and china, so come prepared to hunt for a precious bargain.
A trip to Rye wouldn't be complete without visiting Rye Deli. This delightful shop offers everything from freshly baked bread and pastries, to tasty pickles, flavour-packed pestos, speciality coffees and an incredible deli salad counter.
You can also choose from 50 different kinds of cheese, along with tasty charcuterie, Italian olives, marinated artichokes and sun-blushed tomatoes – all ideal items for sunny-day picnics.
There's plenty of tempting sweet treats here too, from gourmet chocolates and Sicilian snacks to locally made ice creams. Create a hand-packaged hampers as a gift for the foodie in your life.
Shops in Rye
Planning on a day of shopping in Rye? Our selection of cosy holiday cottages are just a 10-minute drive from Rye. Plus, they come with everything needed for a relaxing break, including contemporary furnishings, cosy fireplaces, and a fabulous location just minutes from the beach.