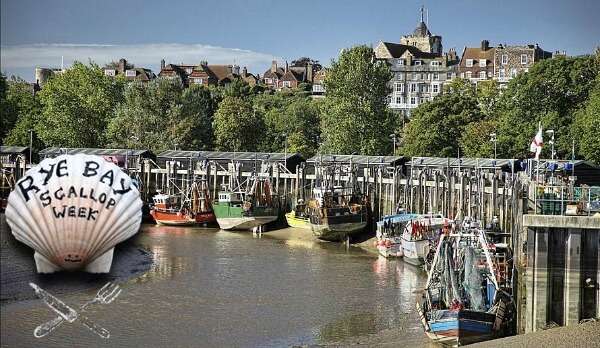 If you love food, and let's be honest who doesn't, then a visit to Rye in February will put you in foodie heaven as the annual Rye Bay Scallop Week gets into full swing.
A feast for seafood lovers, the famous Rye Bay Scallop Festival has been a diary fixture since 2003. This annual festival offers the chance to sample Rye's world famous scallops!
These plump and succulent bivalves have soared in popularity since the town hosted its first scallop festival back in 2003. And each year's festival is better than the last. There's guaranteed to be plenty of fun and feasting with an array of tasting events, entertainment, and scallop-focused menus from the town's top restaurants and pubs.
The event typically takes place in the third week of February. So bring an appetite as we take a dive into what's on the menu during Rye Bay Scallop Festival.
Seafood fit for royalty
Since medieval times, Rye and Rye Bay have been a source for succulent scallops. In 1628, King Charles himself referred to Rye as "the cheapest sea-towne for provision of fish in our house."
The region's fit-for-a-king seafood is sourced by Rye's fishing fleet. They moor nearly two miles from the sea, but still manage to bring in hundreds of thousands of scallops each year!
Scallop symbolism
The scallop shell is also used symbolically in a variety of ways. It's the logo of a very well-known oil company, for example. It can often be seen in heraldry, including Princess Diana's coat of arms, the Spencer family crest, and more recently on Prince William's Knight of the Garter crest.
The region's scallop stocks are also carefully managed to ensure sustainability. Rye's fleet must throw back smaller scallops in the water for future years. Plus, they can only fish for them from 1st November until 30th April. The beds are also frequently checked and given time to regenerate when necessary. These efforts are vital as the nation's taste for scallops continues to grow.
What's on at Rye Bay Scallop Festival?
Rye Scallop Festival signals the peak of the scallop season, which is when this delicate and delicious mollusc tastes its very best. During the event, around 15,000 Rye Bay scallops will be shucked and served from the town's food trucks, market stalls, and numerous pubs and restaurants.
As in previous years, Rye Scallop Festival will have plenty of scallop-themed events, including scallop tasting and taster evenings. You can also attend cookery schools and demonstrations to learn how to shuck and serve the town's famed local delicacy.
Where to eat scallops in Rye
Rye's top restaurants and pubs, like the Landgate Bistro, dish up their own scallop-based dishes alongside other inspirational seafood based cuisines.
Bringing along Fido? Several of our favourite dog-friendly pubs participate in the week-long celebration of seafood, including The Standard Inn and Ypres Castle Inn. And even closer to our cottage beside the sea, Camber's own Gallivant prepares seafood feasts that delight tastebuds every time.
Festival fringe events
In addition, visitors can catch a host of live music events in the historic inns and pubs around town. At the Queen's Head, you can usually watch over 500 years of maritime music performed by Rye Bay Crew during "Scallops, Shanties and Songs of the Sea". This intimate performance takes place over four nights, with seating limited to just 30 guests each evening.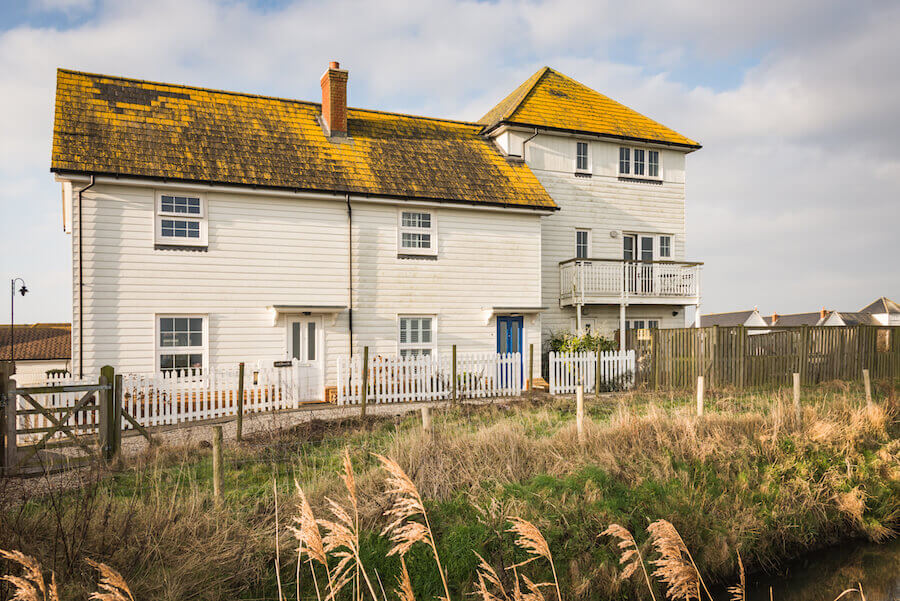 Experience Rye Bay Scallop Festival
If you fancy tasting the finest scallops in England, Rye Bay Scallop Festival is an absolute must-visit. To find out more about the menus and restaurants taking part in this year's event, and to see what scallop-themed feast they're offering, visit the Rye Bay Scallop Week website.
Accommodation gets booked up quickly, so make sure you reserve one of our cosy cottages today!