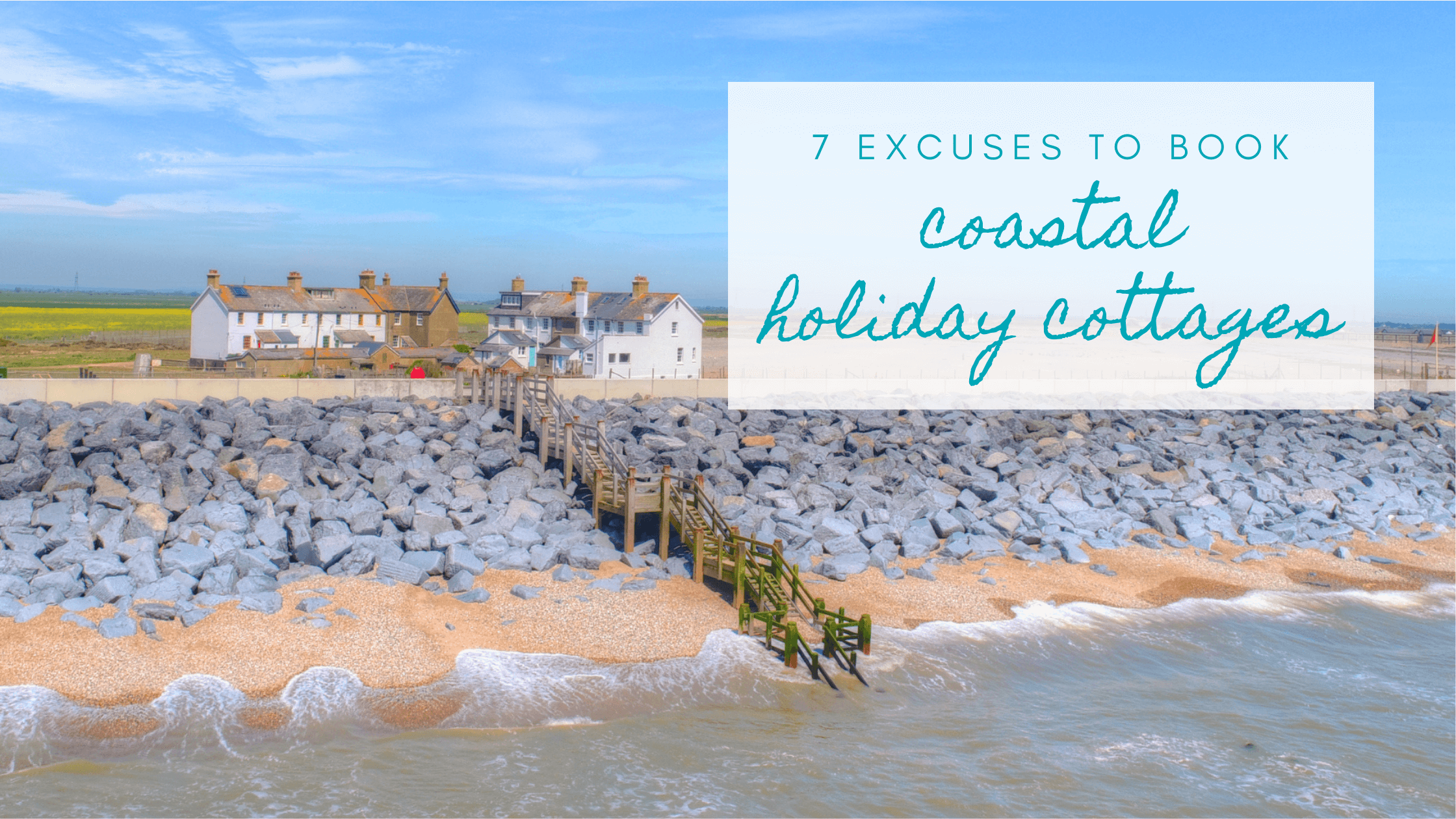 All of us like to be beside the seaside. There's something about the tang of salt in the air, the sound of the waves and miles of beach that makes us feel that much better. So, when you're thinking about a holiday, it makes sense to seek seaside and book coastal holiday cottages.
As this article shows, the reasons to make the sea your next stop are irresistible. Whether you seek beach days with a book or beach days with a board, Camber Sands and its golden sands and reliable surf tick both boxes. 
1. The seaside feel-good factor 
Research has demonstrated that the sea offers myriad benefits to everyone. For example, the sound of the waves is a perfect backdrop to better sleep; the salt wind lifts your spirits and the sight of a blue ocean never fails to give your wellbeing a boost. 
Book a coastal holiday cottage and get all this feel-good zest on your doorstep morning, noon and night. 
Need some inspiration? Check out our coastal holiday cottages in Camber Sands
2. Those sea views 
The sea is ever-changing and rarely looks the same from one hour to the next. That makes for some stunning views that form the perfect backdrop from your bedroom, living room and outside space when you stay at a cottage by the sea. 
Top tip – book coastal holiday cottages on the south coast for maximum vistas of both sunrise and sunset. 
3. A location for everyone 
A holiday home on the coast will content all of the family. Active adults will appreciate the great walks and running routes just outside the door. Children of any age will love the chance to make maximum use of their buckets and spades all day long. And you can pop back to the cottage if you forget something or the baby needs a nap. 
Booking with the little ones? Then start with these baby friendly coastal cottages 
4. Dog-friendly holidays 
Give yourself and your dog a real treat on your holiday by staying right on the beach. Just open the door to the perfect walks that will satisfy even the most discerning dog. And for the most active pets, you'll have miles of coastline to explore. The good news? Booking dog-friendly coastal holiday cottages is easier than ever before. 
Top tip – check out these dog-friendly beaches in East Sussex to ensure that you and your pooch max out on being by the sea. 
5. Perfect memory creator 
Holidays are all about creating memories and where better to make them than by the sea? The beautiful ones, such as that gorgeous sunset that lit up the entire ocean. The exhilarating ones when all the family bodysurfed the waves. Or funny ones when high tide soaked all your stuff. And the wishful ones when your children played happily together all day on the beach without a cross word between them. 
Want to be right beside the sea? Take a look at these coastguard cottages
6. Adrenalin served up on the surf
Not all holidays involve kicking back on your bum. For those of you who like to kick your everyday into touch and distract yourselves with action, the sea offers myriad options to raise your heart rate and leave you hankering for more. Camber Sands is renowned for kitesurfing, but skim boards and body boards fit in around here too.
Top tip – be brave enough to get your adrenalin fix
7. Relaxation with a capital R
Our final reason to book coastal holiday cottages goes full circle to our first – your wellbeing. Being by the sea works wonders for stress and anxiety. In fact, we'd say it's almost impossible to be uptight or tense when you're on the beach. All that 'Vitamin Sea' never fails to relax and calm – just what the doctor ordered on holiday. 
How to book coastal holiday cottages 
It couldn't be easier to rent coastal holiday cottages – simply find the place that provides the unique charm you seek and we'll do the rest. 
Discover our coastal holiday cottages