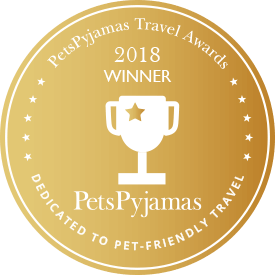 Camber Sands is widely regarded as one of the top coastal getaways for a dog-friendly holiday. Our huge beach offers tons of space for Fido to bound along the shore. Grass-topped dunes provide a playground for curious canines to explore. And now, Camber Sands boasts one of the top dog-friendly accommodations in the whole country. And that's official!
At Beside the Sea, our Coastguard's Beach House has just received the best "Home From Home" in the 2018 PetsPyjamas Travel Awards. It's a big deal. After all, PetsPyjamas only give out 12 awards to the UK's most dog-friendly properties.
Planning on a coastal getaway with your pet pooch? Here's why our award-winning coastal cottage is the pawfect place for you and your furry friend.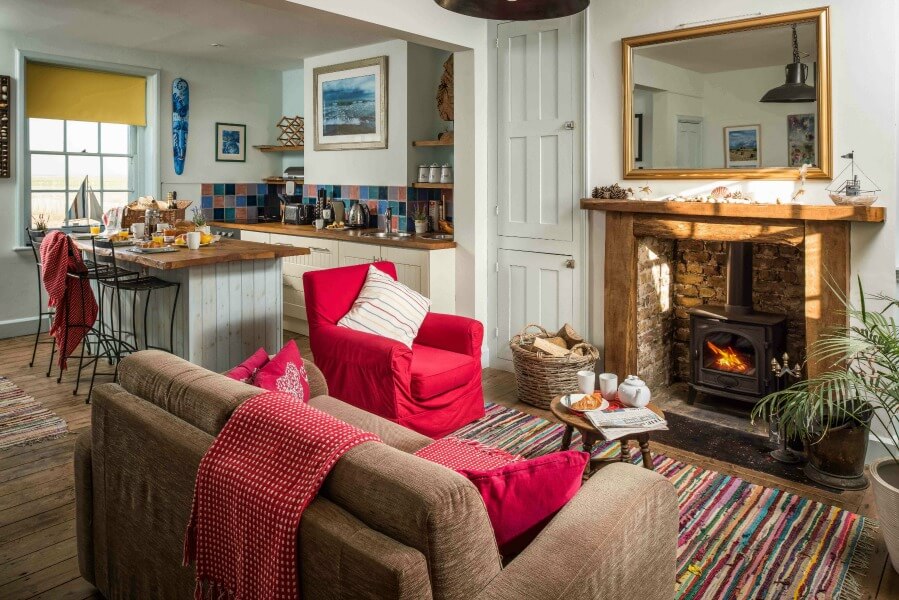 Why Our Pawsome Pad Won
Our Coastguard's Beach House came out top among thousands of pet-welcoming holiday destinations around the UK and Europe. So we're naturally wagging our tails with delight at this prestigious award!
The judges praised us for our "excellent location and sociable open plan layout to help your dog relax." Our accommodation was also judged against a host of other categories, including having a dog-loving atmosphere, being close to canine-friendly attractions, and offering plenty of dog facilities and provisions, such as a bed, bowls and treats.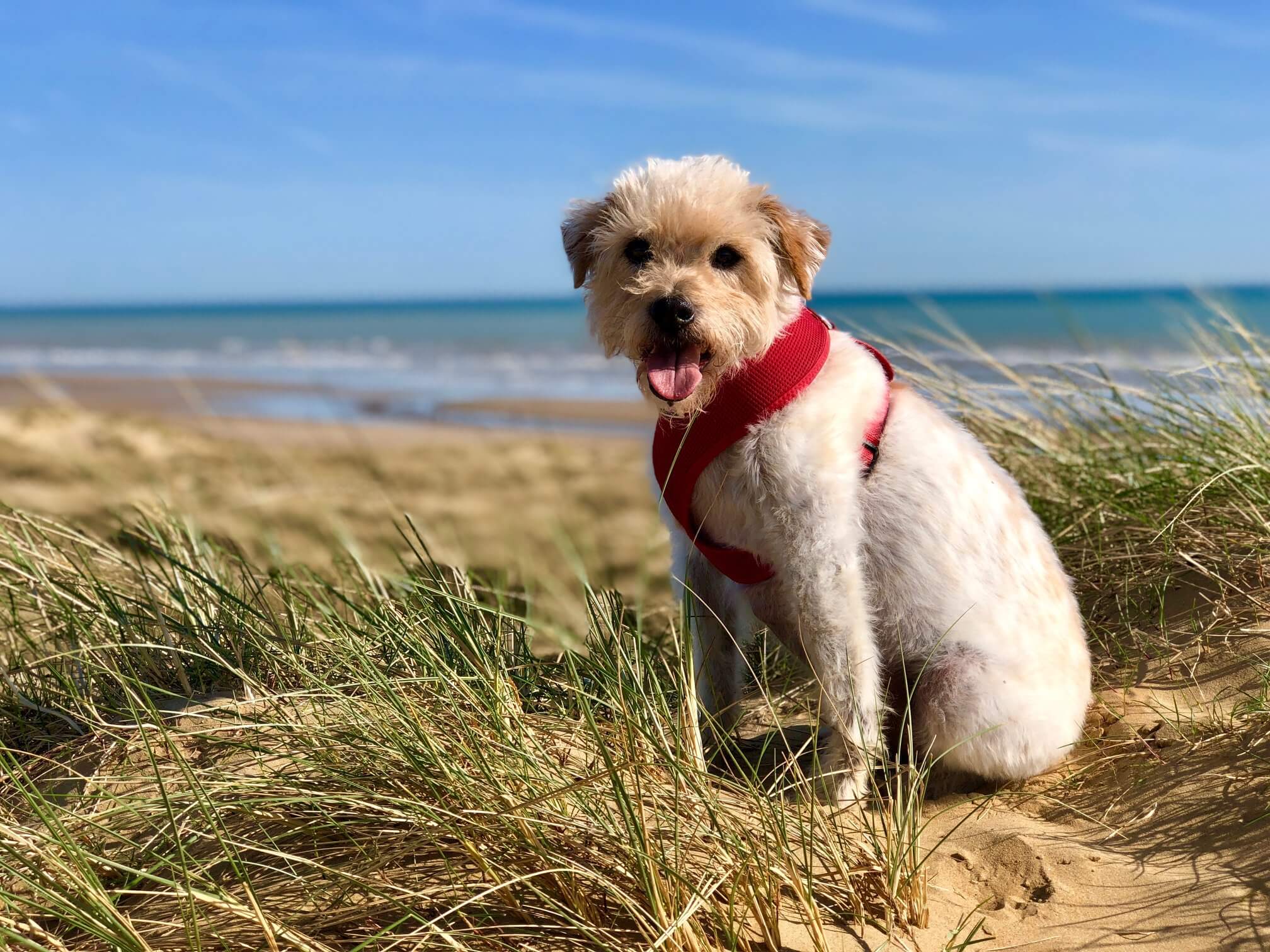 Creature Comforts
Why else is Coastguard's Beach House considered so dog-friendly? Our host of creature comforts always prove a big perk for pet owners. There's a log-burning stove to curl up beside after a day on the beach. A newly-equipped kitchen to whip up meals. And a farmhouse dining table for enjoying dinner while your hungry hound chews on their favourite treats.
On warm days, you can soak up the sun in a fully enclosed garden. Uncork a bottle of wine and dine alfresco while your canine sniffs out their new surroundings, or snoozes by your feet after their muddy-pawed adventures!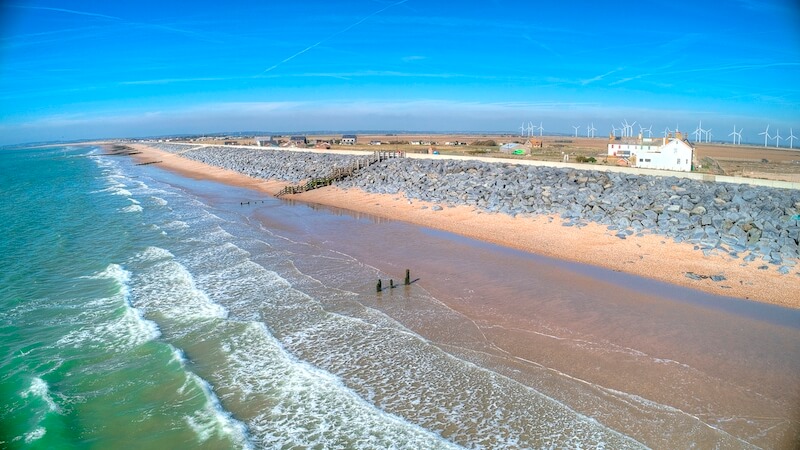 A Great Location
Our Coastguard's Beach House is just a stone's throw from the beach. So you can enjoy a walk beside the waves the moment your pup grabs his lead and starts pawing at the door. A paved boardwalk hugging the length of the beach is perfect for easy walks.
You can easily swap seaside fun for day trips in the surrounding region. We're blessed with a great location near local attractions, historic sights, and secluded nature spots. Within a short drive, you can explore centuries-old castles, or discover scenic woodland walks. The sheep-filled fields and pretty churches of Romney Marsh are also nearby, and numerous dog-friendly beaches are just minutes away.
The quaint town of Rye is also walking distance. Bring your four-legged friend to wander among its cobbled streets, and treat yourself to a pub lunch in one of Rye's dog-friendly pubs!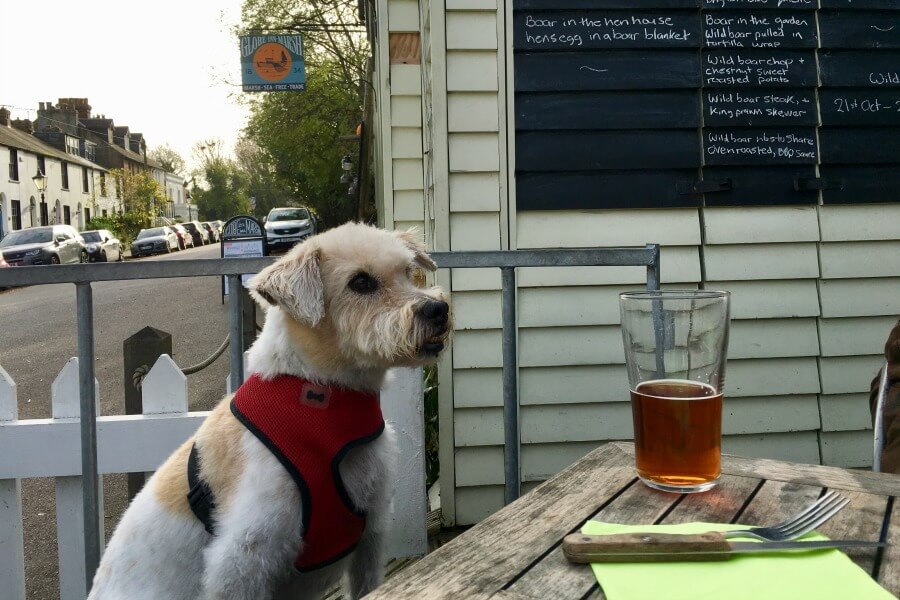 A Warm Welcome
At Beside the Sea, we're dog owners ourselves. We love having dogs stay with us, and we think your loyal hound deserves a fun holiday just like you do. That's why we go above and beyond to make our four-legged guests feel truly loved and welcome. Along with providing all the essentials (including treats, bowls and poop bags), we'll pamper your pooch with all the affection you'd expect of a PetsPyjamas Travel Award winner.
PetsPyjamas Travel Award-Winning Accommodations
Looking for the ultimate coastal getaway to bring your furry pal? At Beside the Sea, our award-winning Coastguard's Beach House is officially one of the top dog-friendly accommodations in the country. It's just steps from the beach, and offers all the creature comforts your pet pup could want.
Planning on a trip to this beautiful part of the world? Take a look at our complete range of Pawesome Pads today.