As the festive season fast approaches, Camber Sands Christmas 2018 promises visitors a magical experience, from winter festivals and Christmas markets, to unique shops, live music, and family-friendly entertainment. And in the brisk midwinter, you can warm up with spiced hot chocolates, steaming mulled wine, and hearty pub grub in historic inns and charming tea rooms.
So if you're planning on a seasonal escape to Camber Sands, here are five top experiences to add to your Christmas wish list!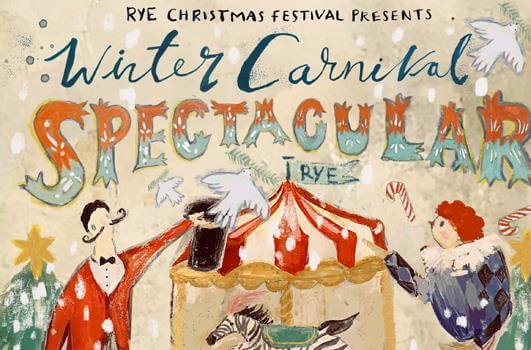 1. Christmas Concerts and Craft Fairs
The streets of Rye come alive at Christmas with seasonal events, winter fairs, and family-themed entertainment. The big event is undoubtedly The Rye Christmas Festival (8th December). The kids get to meet Santa in his grotto, while fairground rides, a pantomime, the festive procession, street performers, and a heartwarming carol concert at St Mary's Church add to the celebrations.
In the weeks before Christmas, Rye's events calendar is packed with festive markets, craft fairs, and special events, including a special Christmas Evening with mince pies and bubbly at The Rye Book Shop. There's also Rye's annual Christmas Fair (1st December), and the Rye Christmas Show (14th December), which offers a wonderful evening of live music and sing-along performances.
2. Festive Shopping
Christmas shopping in Rye feels magical. Along the cobblestoned, bustling High Street, shop windows twinkle with fairy lights, and the scent of spiced mulled wine fills the air.
Rye is also the perfect place to find one-of-a-kind presents. Explore its charming gift shop and unique boutiques, and pick up locally produced artwork, wine, and produce in its speciality stores. Most of Rye's shops also stay open late during the lead up to Christmas, so you can shop at leisure while making the most of the seasonal atmosphere.
After a busy morning in the crisp air, warm up with spiced hot chocolates at Knoops. Or sit down for a steaming cup of tea and a slice of cake in one the town's quaint cafes.
3. Cosy Pubs & Festive Food
Award-winning restaurants and historic inns make Camber Sands a haven for foodies – especially at Christmas. Book tables at the award-winning Gallivant in Camber Sands for a menu full of local delicacies – over 90% of their menu is sourced within 10 miles.
Rye's character-filled inns also offer tempting menus full of seasonal fare. Stop by the William the Conqueror in Rye Harbour village for classic pub grub, and a great selection of ales. The 600-year-old Mermaid Inn is another top pick with a wonderful festive four-course menu. The pub's haunted history will inspire your Christmas ghost stories beside their roaring log fire.
Feel like a home-cooked meal? Pick up Christmas treats, snacks and produce from Rye's well-stocked delis and speciality stores, including organic meats, breads, cheeses, and hand-crafted chocolates. Then enjoy a seasonal spread in the comfort of your cosy cottage.
4. Rye International Jazz & Blues Festival
To celebrate this special time of year, Rye International Jazz & Blues Festival will be hosting a Christmas edition of shows from the 14th to 16th of December.
Highlights include a very special performance from acclaimed singer, recording artist, radio broadcaster and TV presenter Aled Jones. On the 14th December, Aled will be joined by the 16-piece Fidelity International Choir as he performs tracks from his own repertoire along with a series of favourite Christmas classics.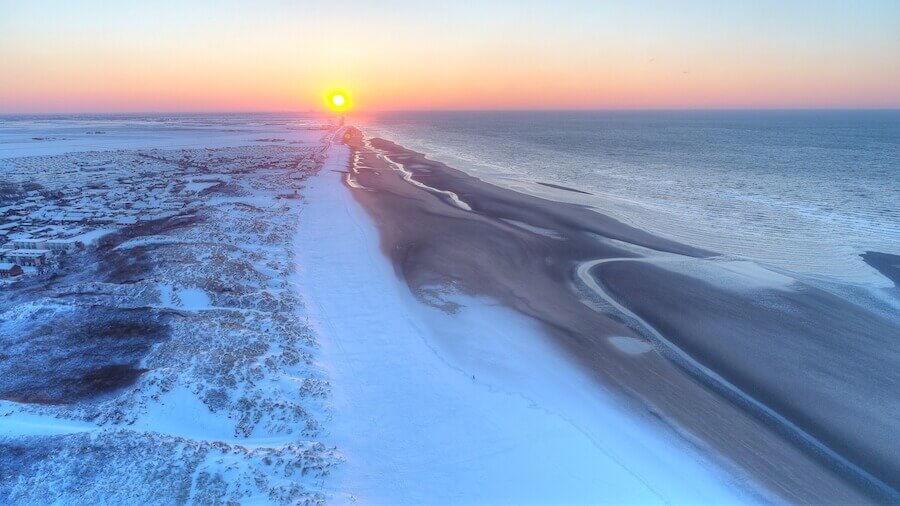 5. Bracing Coastal Walks
After a busy day of shopping, escape the crowds with a stroll along the shores of Camber Sands. Huge skies, crashing waves, and a windswept beachfront that sprawls for miles will leave you feeling refreshed and revived. You may even find you have the entire beach all to yourself.
So pull on your boots, bundle up warm, and set off for a bracing stroll that's guaranteed to leave you feeling completely invigorated. And of course, a march along the shore is ideal for working off any excess festive treats!
Camber Sands Christmas 2018
After a day of Christmas shopping, winter markets, charming craft fairs, and hearty pub grub, head back to the comforts of your inviting cottage. Warm toes beside a crackling fireplace, curl up on the sofa with a good book, and keep your eyes peeled for a sight of Santa!
Our selection of cottages are perfect for a Christmas getaway, so book your accommodation today.