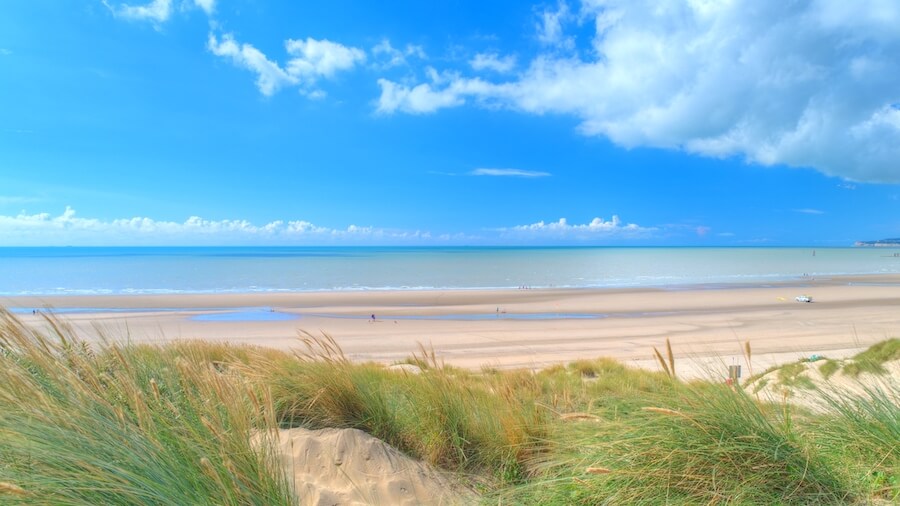 Situated on the East Sussex coast near the Kent border, Camber Sands is arguably one of the best sandy beaches near London. And it's less than two hours by train from the capital, so coming here on a day trip is easy
The soft and unspoilt beach here stretches for miles. While many of Britain's best beaches get packed during summer, Camber Sands remains something of a secret seaside escape.
So if you're looking for one of the best sandy beaches near London, here's why Camber Sands should be top of your list!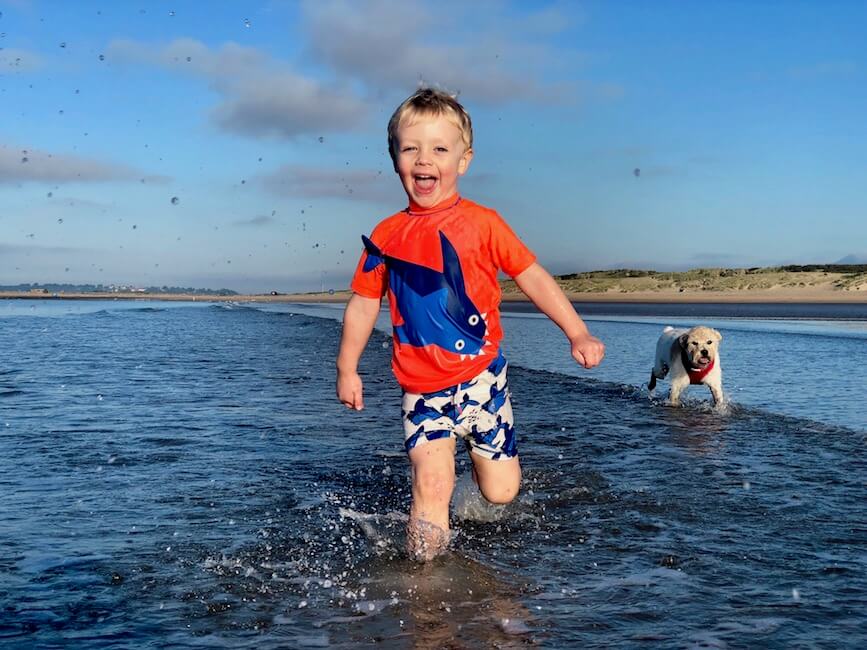 It's great for families.
Camber Sands is an absolute haven for families, with plenty of ways to keep everyone entertained. Build epic sandcastles on the huge beachfront, cool off with a dip in the sea, and keep your eye out for seals splashing in the harbour.
Camber Sands is also one of the UK's best locations for beachcombing. The kids will love heading off on treasure hunts in search of semi-precious stones, shark egg cases, lost coins, and buried jewellery.

It offers a break from the crowds
Even in the peak summer months, Camber Sands remains relatively uncrowded. And that means a more relaxing alternative to more well-known beach destinations.
Enjoy the serenity of an early morning stroll beside the waves, then laze back on the shore and soak up the sun.
Come lunchtime, spread out with a picnic in the soft, rolling dunes overlooking the waves. Uncork a bottle of fizz, settle back with a favourite book, or take a well-deserved nap with the sand between your toes. Bliss!
It's easy to stay active in Camber Sands.
If you feel like getting active, you're in the right place – Camber Sands is a mecca for windsurfing and kitesurfing.
The popular Kitesurf Centre is just minutes from many of our Camber Sands holiday cottages. Get expert tuition and all the gear you need to experience this adrenaline-filled pursuit.
Mix things up with a spot of sailing, stand-up paddle boarding, or power boating, or hire a kite buggy and tear along the flat and expansive shoreline.

There's so much nearby to discover.
If you're looking for other sandy beaches near London, Camber Sands is close to numerous beautiful beaches.
It's also the perfect base to explore the best of the southeast coast. Quiet fishing villages, medieval towns, and rugged nature reserves are all just a quick drive away.
Take a 17-mile trip to history-filled Hastings to visit the remains of England's first castle and the famous scene of the Battle of 1066. Drive 7.5 miles to experience the rugged beauty and diverse wildlife of Dungeness National Nature Reserve. Or head just 4.5 miles to medieval Rye for charming shops, quaint cafes, and centuries-old inns.
Save time to visit Rye Harbour Nature Reserve, boasting over 1,100 acres of coastal wetland with 4,500 species of plants and animals.
Dogs love it here.
Feel free to bring your pet pooch – Camber Sands is one of the best beaches near London for dog walkers. As well as having tons of space to bound along the shore, the grassy dunes offer curious canines lots of interesting sniffing spots!
After a morning of muddy-pawed adventures, refuel with lunch at the dog-friendly Owl Pub and Grill. The friendly staff here often dish out treats to their canine customers.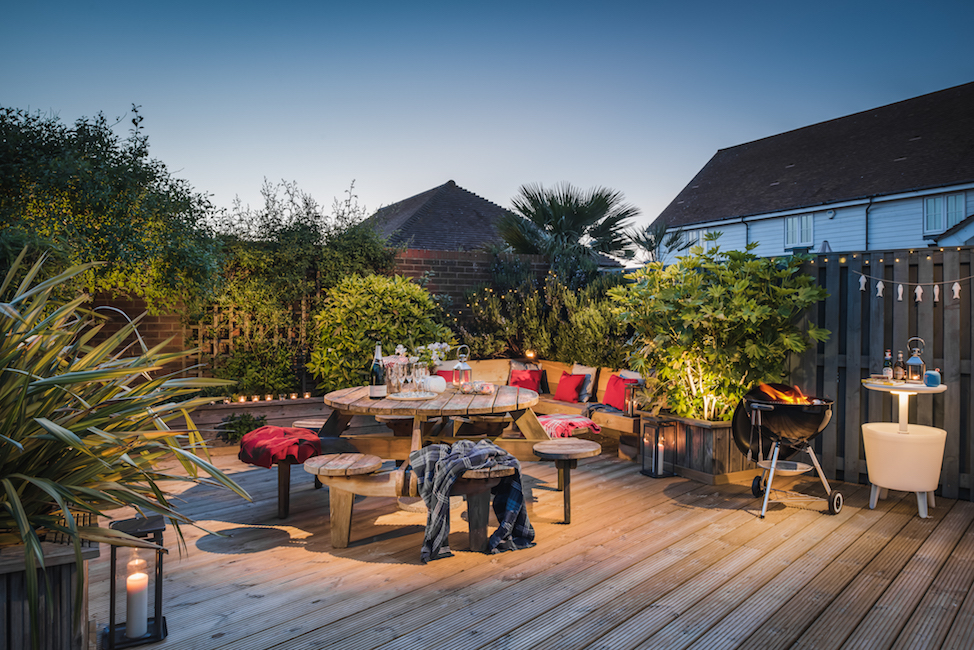 Here's how to get to one of the best sandy beaches in London.
If you're looking for one of the best sandy beaches near London, Camber Sands is hard to beat. Here's how to get here:
Rail: The average journey time from St. Pancras to Camber Sands is 1 hour 43 minutes, with stops at Ashford International and Rye.
Road: The M25 is within 45 miles and easily reached by the A21. Tunbridge Wells, Maidstone, Ashford, Eastbourne, Canterbury and the Channel Tunnel are all within 35 miles by road.
Located just a short stroll from the beach, our Beside the Sea cottages offer all the contemporary comforts to unwind after a day of adventure.
Feeling inspired to visit? Find the rental that best suits you today.