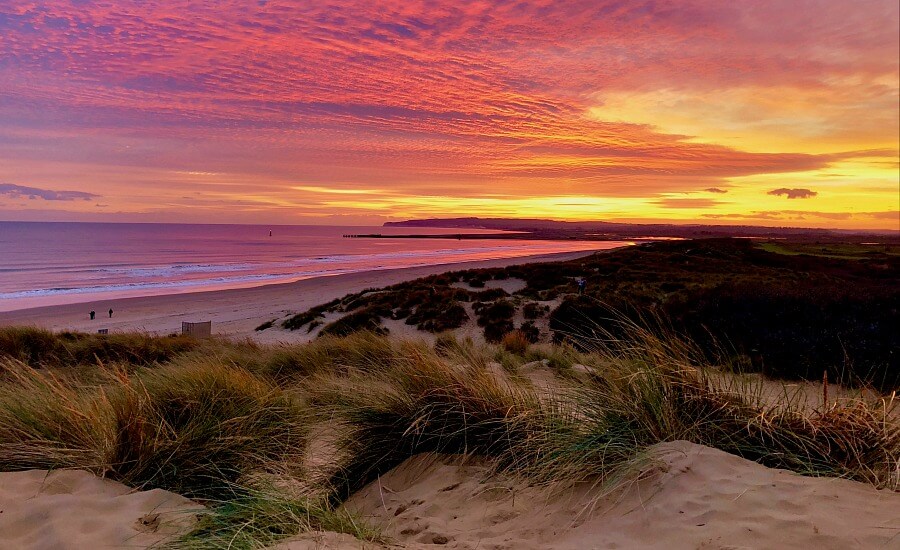 Crunch through a blanket of leaves in an ancient forest. Watch a medieval battle brought vividly back to life. Catch a fiery sunset from a deserted beach. And dive into a cosy pub for ghost stories beside a crackling fireside. Autumn in Camber Sands is a time of striking natural beauty and fascinating historical events.
In this season of misty mornings and colour-filled landscapes, you'll find a corner of the country that feels wonderfully relaxed while putting adventure on your doorstep. So, as the kids go back to school, the evenings draw in and the leaves turn to gold, be sure to add the following experiences to your autumnal escape.
Explore Medieval Towns
Start your trip with a stroll along the cobbled streets of medieval Rye and pretty-as-a-picture Winchelsea. In the day, flit between quaint shops and traditional tea-and-cake cafes. When darkness falls, join a guided ghost tour through Rye's centuries-old streets. The Deputy Town Cryer will be your guide as you learn about Rye's spooky past, haunted sites, and grizzly murders.
End your evening with a frothy pint beside the giant fireside in The Mermaid Inn. It's one of the country's oldest inns, and has its own dark history of blood-thirsty smugglers and paranormal activity.
Incredible Wildlife
Autumn in Camber Sands attracts thousands of migrating birds to the nature reserves at Rye Harbour and RSPB Dungeness. Bring your binoculars and search for nature among a diversity of environments, including shingle, sand dunes, saltmarsh, grazing marsh, rivers, and reed beds. Arriving in October? Visit the 'Nature Refocused' Art Exhibition from 30th September – 12th October for a celebration of the beautiful natural surroundings that proved so vital to our wellbeing during lockdown.
Crisp days and the hazy light of autumn bring an atmospheric feel to outings in the surrounding Romney Marsh. Cycle through quiet lanes, wander past medieval churches, and gaze across rolling fields full of grazing sheep. An astonishing array of wildlife awaits in this haven for nature lovers.
Save time to explore the lush pastures, manicured parks, and romantic castles of the High Weald Area of Outstanding Natural Beauty. On misty mornings, stomp through open farmland or bursting-with-colour woodlands full of autumnal reds and golds.

Battle of Hastings
In 1066, the most famous battle on English soil was fought at a place called Senlac Ridge. Known today as the Battle, it remains one of the most important battles in the country's history.
Visit Battle Abbey between Saturday 10th – Sunday 11th October and immerse yourself in a theatrical 30 minute performance of the Battle of Hastings in the open air. Following the spectacle, journey along a newly-created trail across the battlefield to rediscover what life was like during one of the most monumental battles in history. This two-day event also includes plenty of interactive medieval activities. Try your hand at archery, meet falconers, and explore a Norman and Saxon encampment that recreates the feel of 11th-century military life.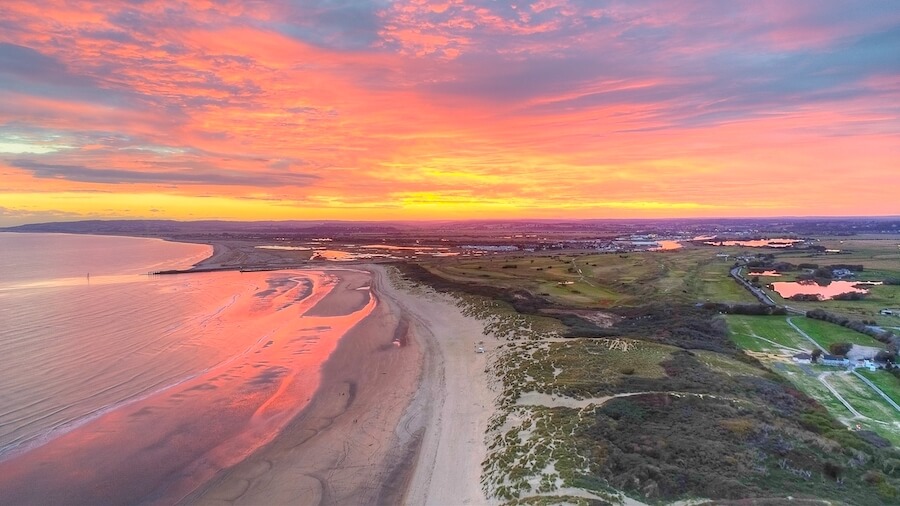 A Walk Beside the Waves
Nothing beats watching the dusky pinks and reds of sunset along the quiet shore of Camber Sands. This stunning stretch of beach stretches as far as the eye can see, and you might even have it entirely to yourself in the autumnal months.
Embrace the solitude and bundle up for a bracing walk beside the waves. Or better still, pack a bottle and a hamper and watch the light slowly fade from the grass-topped dunes.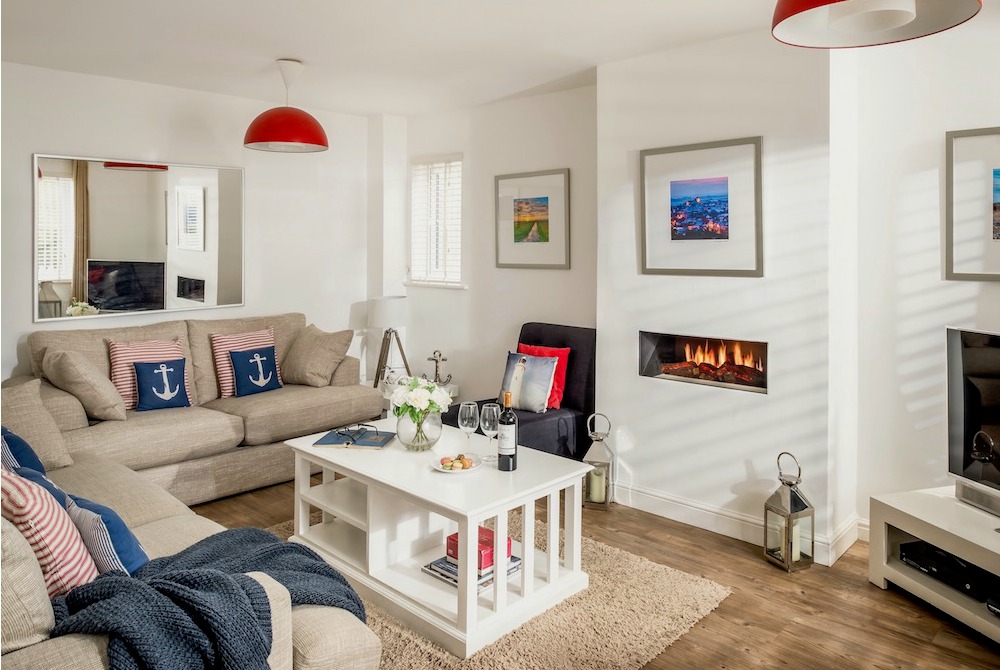 Autumn in Camber Sands
There's a magical feel to autumn in Camber Sands. Explore ancient woodlands ablaze with colour, watch fiery sunsets from a windswept beach, and wander medieval streets on a spooky ghost walk. With seasonal events and activities, including medieval re-enactments, Wild Boar Week, and spectacular firework displays, there's enough going on to keep everyone entertained.
After another autumnal day full of sight-seeing, nature walks and food-filled fun, put your feet up in one of our cosy holiday cottages – the perfect base to relax in this gorgeous corner of England!