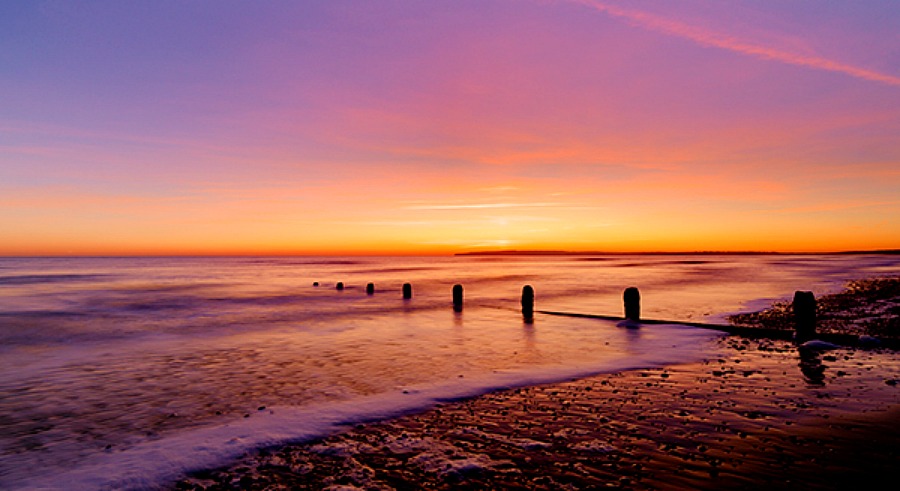 Autumn, the season of mists and mellow fruitfulness. Skies illuminated with bursts of turquoise and pink, coast and countryside dusted with gold and auburn… The perfect time for a holiday beside the sea.
Why not explore the ancient towns of Rye and Winchelsea as the sky glows red and gold in the low autumn sun.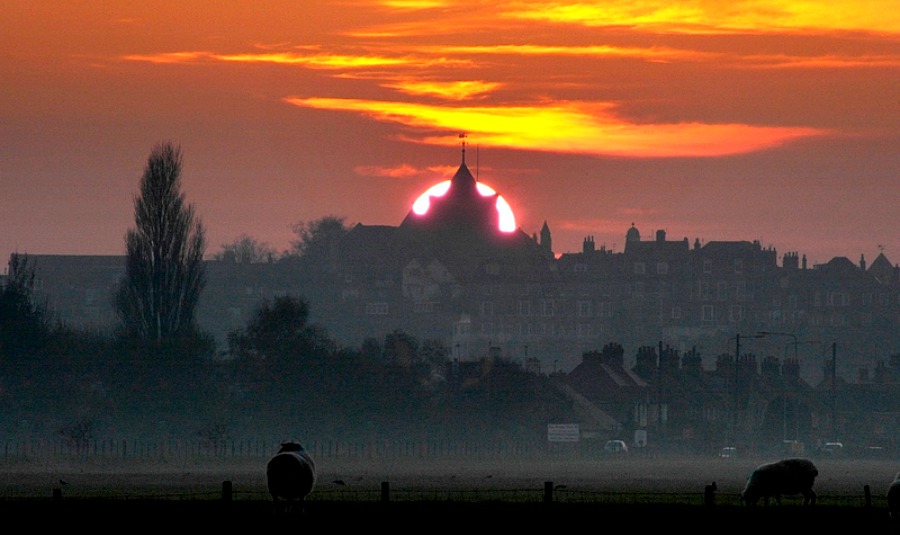 Once surrounded by sea, these fortified hilltop towns played an important role in the defence of the south coast of England. These days, the river no longer harbours warships, instead it is home to Rye's fishing fleet, and the sea that once lapped the fortified walls has long since receded. Once the haunt of smugglers and highwaymen, now this area regularly attracts film crews in search of historic settings for period productions.
With historic sites galore, atmospheric battlefields, stately homes, castles, ancient port towns and Norman ruins scattered across our coast and countryside, this pocket of England is one giant museum, heaving with history and heritage with the atmosphere heightened by the autumn mist.

Thrill to the ringing clash of the Saxon shield wall, the soft hiss of Norman arrows and the thunder of hooves beating the song of Harold's death knell on Senlac's bloodied turf. Your heart will drum and your blood rise as these modern parodies re-enact the ancient curve in England's history.
On 14th October 1066, a place called Senlac Ridge became the site of the most famous battle to take place on our soil. An event so significant it completely changed the course of English history and there is no better time to visit the site of this tumultuous event than on it's 950th anniversary year.
Visit Battle Abbey on the 15th-16th October 2016 and witness the atmosphere and tension of the most famous battle on English soil once again as more than 1066 Saxons and Normans clash in the annual re-enactment of the Battle of Hastings — on the very battlefield where it took place.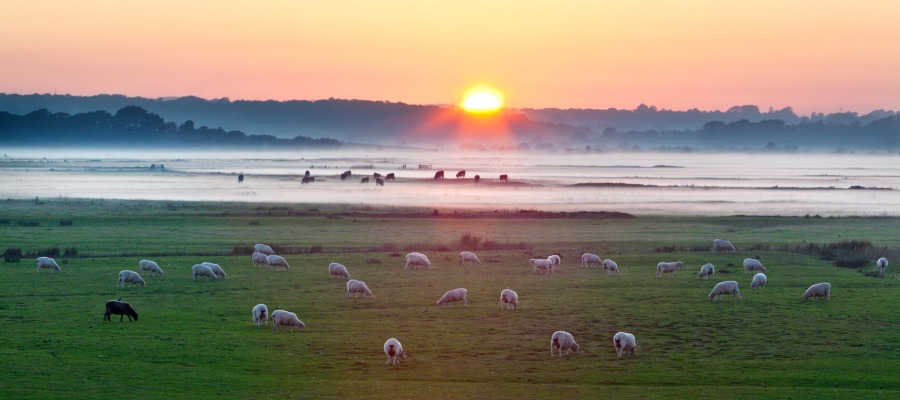 Autumn is a wonderful time to explore the nature reserves at Rye Harbour and RSPB Dungeness as thousand of birds arrive to a mosaic of habitats beside the sea with shingle, saltmarsh, sand dunes, rivers, pits, grazing marsh, reedbeds and farmland with a bit of history thrown in.
Explore the surrounding Romney Marsh with its maze of watery ditches and its distinctive churches dominating the landscape. Famous for its emptiness, sheep studded marsh and sweeping skies, you may feel the sense of solitude and freedom which has inspired writers, artists and poets alike. Discover the unique wildlife of the area and step back in time to imagine the running battles of the smugglers with the Preventative Officers.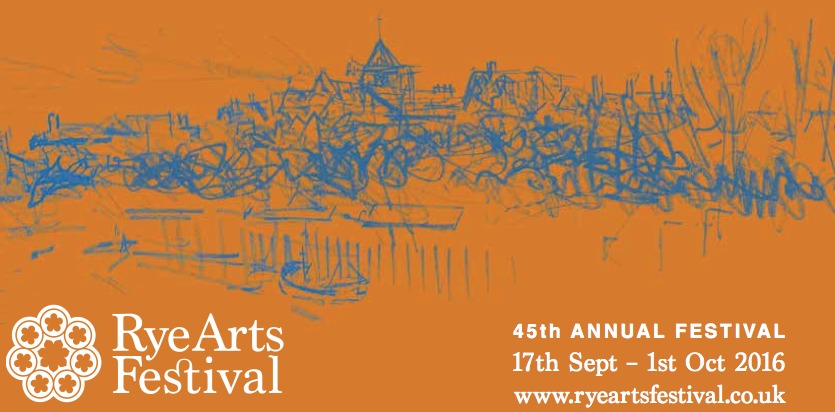 Autumn is a season of the Arts in 1066 country, the wonderful light and its microclimate have made Rye a haven for artists and writers.
Henry James lived in Lamb House, where he wrote several books and E. F. Benson immortalised Rye in his 'Mapp and Lucia' books. Rumer Godden, E Nesbitt and John Fletcher are amongst the many celebrities to have lived in or near Rye. The artist Van Dyck was a frequent visitor as he crossed the channel from his native Flanders, which is why he painted so many pictures of ships tied up on The Strand and todays resident artist Richard Adams famous for his seagulls and mermaids in his artwork.
Rye is the perfect backdrop for an Arts Festival – running from 17th September – 1st October – and is one of the top ten small festivals in Britain, providing a diverse mixture of musical, literary and theatrical events.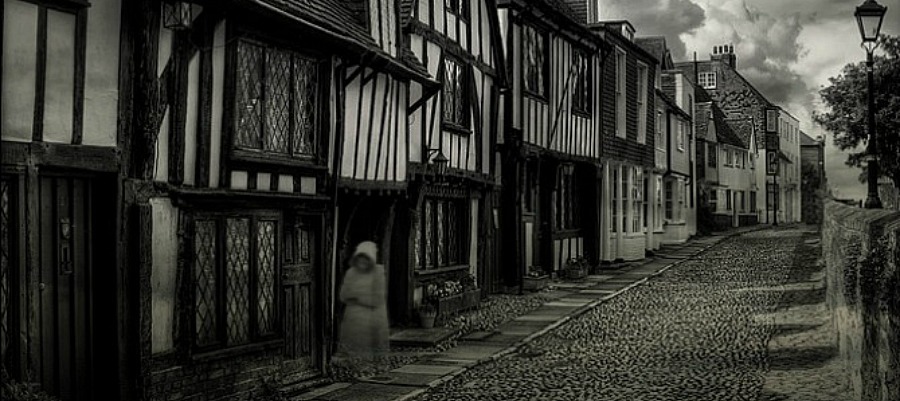 Invasions, battles, pirates, smuggling and murders — not many places have had such a dramatic and violent history as Rye's and a guided ghost tour will bring its spooky past and present to life.
A guided tour will give you a mere slither of the spectral experience on offer in one of England's most haunted towns, and is a great way to start a haunting autumn night. Your tour guide will escort you through Rye's historic half-timbered buildings and winding cobble streets, stopping off at the sites that are home to many things that go bump in the night.
Walking down the towns eerie cobbled alleyways and peering into its mysterious nooks and crannies, it's easy to let the imagination run wild.

As summer begins to fade nothing is more comforting than the thought of an autumn break jam-packed with local specialities.
Along with scallops and salt marsh lamb we have another speciality here and that is wild boar, and you can 'pig' out on this tasty treat during a festival in it's honour, Wild Boar Week from 22nd Oct – 30th Oct where you can enjoy more than just boar at many of the great gastro pubs and restaurants that Rye has to offer.
And once you have exhausted yourself with all the  autumnal eating, drinking, sight-seeing, walking, nature, history and more you can put your feet up and relax in your perfect holiday cottage beside the sea and plan your next visit to this stunning corner of England!