With its dramatic seascapes, dunes, and wide-open beaches, Camber Sands is a fitting setting for films of all types—from docudramas to classic favourites. Wondering what's been filmed at Camber Sands?
Below are some of the most well known films to ever bring crews to our serene shores.
The Theory of Everything (2014)
The biopic of renowned physicist Stephen Hawking featured scenes filmed in locations around the UK, including the University of Cambridge and various parts of London. In one quite lovely scene, Hawking (played by Eddie Redmayne, who won a Best Actor Oscar for his performance) goes to the beach with his family. That beach, of course, is Camber Sands.
Criminal (2016)
A star-studded mystery/drama, Criminal also features a montage on none other than Camber Sands' balmy shores. It's a poignant scene—actually the film's final scene (warning: spoilers are ahead at that link!) and includes sweeping aerial shots of our striking beaches. Admittedly, the movie did not have a particularly favourable reception despite its well-known cast, which includes Kevin Kostner, Gal Gadot, Gary Oldman and Ryan Reynolds. But the beach scenes are lovely nonetheless.
Kis Kiss Bang Bang (2001)
This British comedic thriller stars Stellan Skarsgård as Felix, a former hitman charged with taking care of a wealthy man's reclusive adult son (Chris Penn). Shenanigans ensue, including a scene in Camber Sands. (Not to be confused with the American film with the same name, which came out in 2005 and stars Robert Downey Jr.)
The Monuments Men (2014)
Now for the World War II movies set in Camber Sands, which bears a resemblance to the historically significant beaches of France (Normandy and Dunkirk).
The Monuments Men stars an ensemble cast that includes John Goodman, George Clooney, and Matt Damon and Bill Murray. All are tasked with finding and protecting historically significant art and other cultural artifacts before the Nazis steal or destroy them. In one scene, the Monuments Men descend onto the beach in "France," a.k.a. Camber Sands.
After Life (2019)
Struggling to come to terms with his wife's death, a writer for a newspaper adopts a gruff new persona in an effort to push away those trying to help. The beach scenes are all filmed here in Camber Sands and those of you familiar with the mountainous dunes will recognise this sandy stretch from the Netflix trailer.
Dunkirk (1958) 
Cambers Sands was a stand-in for Dunkirk in the film by the same name. This film captures the story of Operation Dynamo (or "the Dunkirk evacuation") as it was carried out on the beaches of Northern France. The contemporary Dunkirk (2017) was filmed at the actual location of Operation Dynamo, but we won't hold that against them.
The Loneliness of The Long Distance Runner (1962)
The film may be nearly 60 years old, but the beaches at Camber Sands look much the same. The film, based on a short story of the same name, tells a coming-of-age story of a star runner in rural England. This scene from the film is another frolic on the shores of Camber Sands.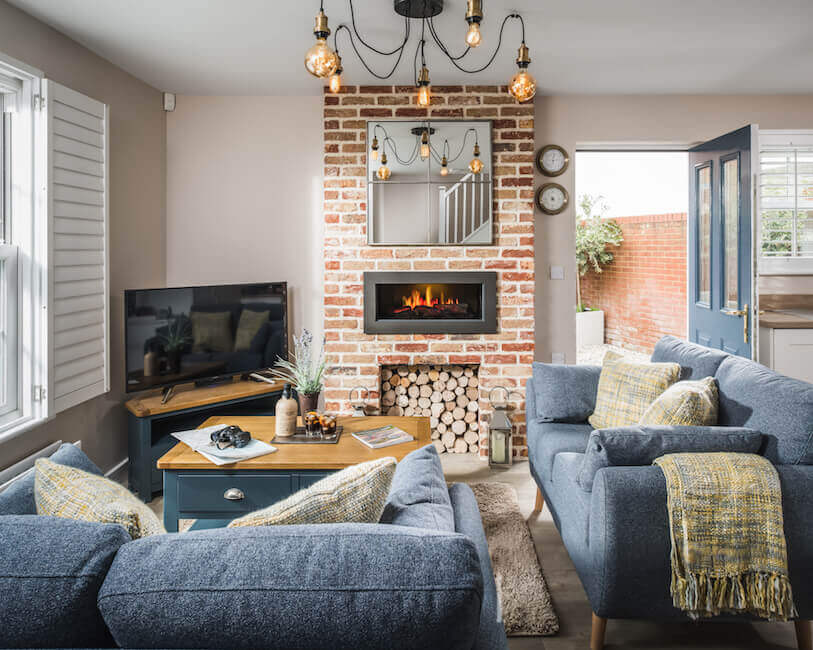 Want to see what the fuss is about?
Looking to stroll arm-in-arm with your sweetheart on the sand, have a heartfelt reunion, or reenact Operation Dynamo with beach toys on our famous beach? Our White Sand holiday cottages are just a 5-minute stroll from Camber's dramatic dunes and breathtaking beach. Come stay near what's been filmed at Camber Sands.