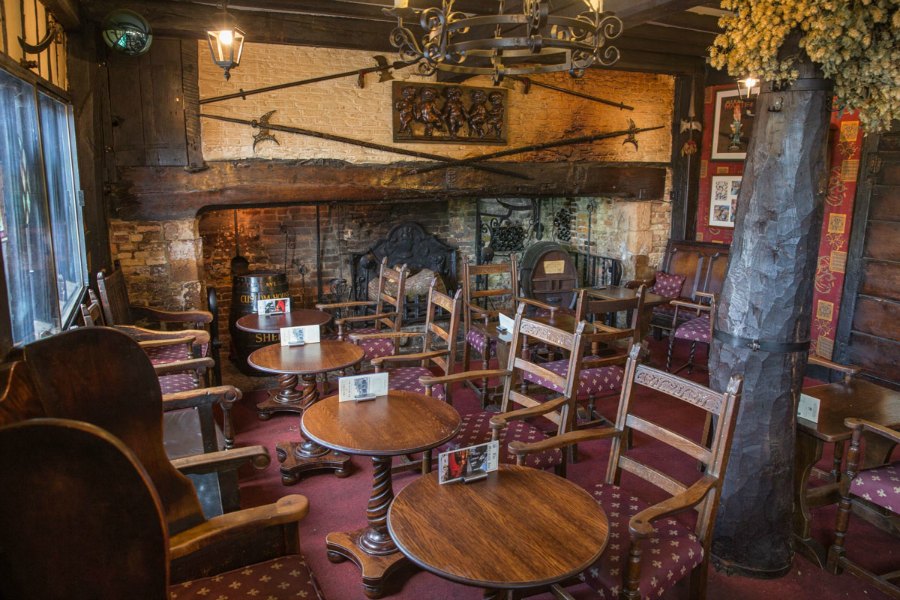 Listen to whispered tales of ghosts and smugglers beside a crackling fire in a timber-beamed pub. Wander quaint, winding streets lined with antique shops, cosy restaurants, and boutique shopfronts twinkling with fairy lights. And feel the crunch of frost beneath your foot on a wintry woodland trail.
When you visit Sussex in winter, you'll encounter countless magical moments just like these. Here are just some of the ways to make the most of your days in this captivating corner of the country.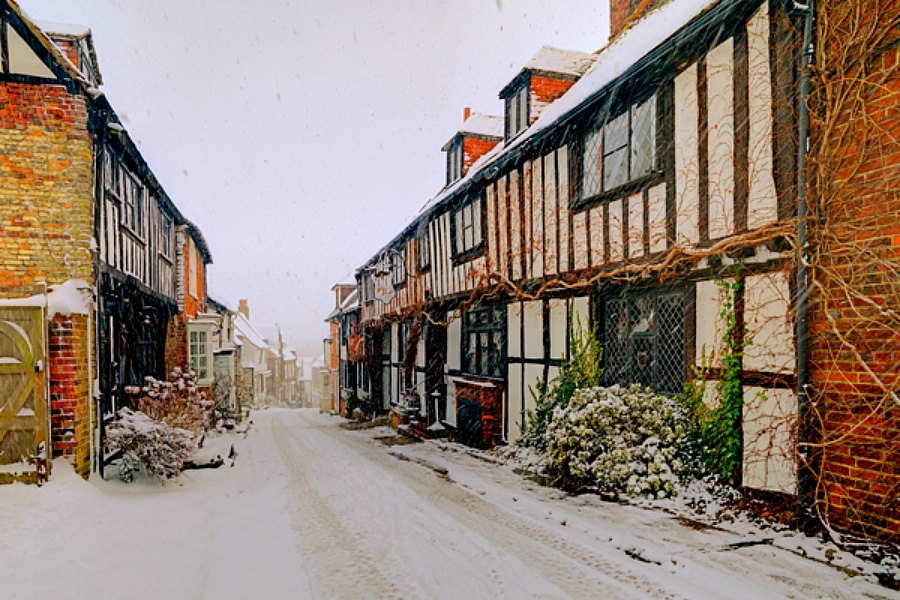 History-Filled Towns
Begin by exploring the cobbled streets of Rye under a glistening blanket of frost. Head up the hill to reach the 900-year-old St. Mary's Church. If you've got a head for heights, climb the church tower for panoramic views across the town's red-tiled rooftops.
Escape the cold by spending the afternoon sipping a cask ale or a crisp local wine beside the fire of a centuries-old inn. Immerse yourself in the past at the atmospheric Ye Olde Bell. Dating back to the 15th century, the vaulted cellars of this historic inn were once used by smugglers to stash their prized booty.
Nearby, the 600-year old Mermaid Inn is reputedly one of the most haunted hotels in Britain. Secret passageways, twisting tunnels, and tales of priests seeking refuge from the reformation add intrigue and mystery to a visit here. Enjoy a hearty evening meal, then retire for a warm glass of brandy in the Giant's Fireplace Bar.
Spare time for some festive shopping supporting local independent stores. Pick up fresh meats, cheeses, quiches, and fruit jellies at Rye Deli. Visit Crock and Cosy vintage kitchen shop for retro kitchenware. Or take yourself back to your childhood and grab a bag of bonbons and lemon drops at Britcher & Rivers – a traditional sweet shop.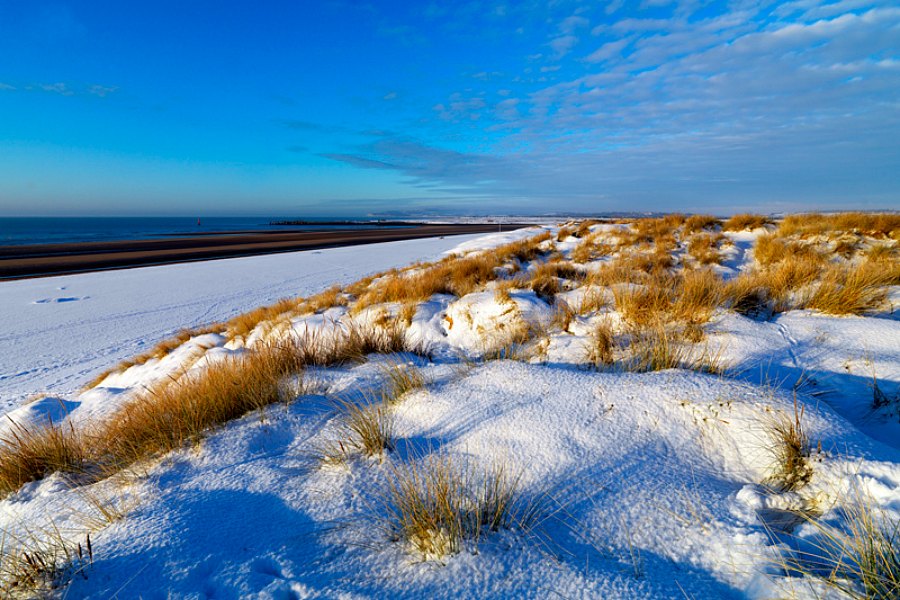 Reviving Coastal Walks
In the depths of winter, nothing beats an invigorating walk along the windswept beaches close to our historic Cinque Port towns. You'll feel an almost otherworldly stillness as you stroll beside the waves as silvery-white mists roll off the sea.
In Camber Sands, it's often possible to have the entire beach to yourself. Bundle up in hats and scarves as the wind whips across its pristine flat sands and grass-topped dunes.
After working up an appetite, take a quick drive along the coast for old-fashioned fish and chips in Dungeness. Nature-lovers should strike out for Dungeness National Nature Reserve. Bring binoculars and catch sight of wintering wildfowl and water birds out on its icy lakes.
Sleepy Winter Parks
When you visit Sussex in the colder months, you'll also see a unique side to its immaculately maintained gardens. Stripped of their summer furnish, they reveal a stark and quiet beauty that will stop you in your tracks.
Stroll around the glittering lakes, glades and wooded areas of Sheffield Park. Spot mistletoe and amble around the deer park at the 700-acre Petworth – designed by Capability Brown. Or step through pretty gardens and ancient woodlands blanketed in snowdrops at Nymans.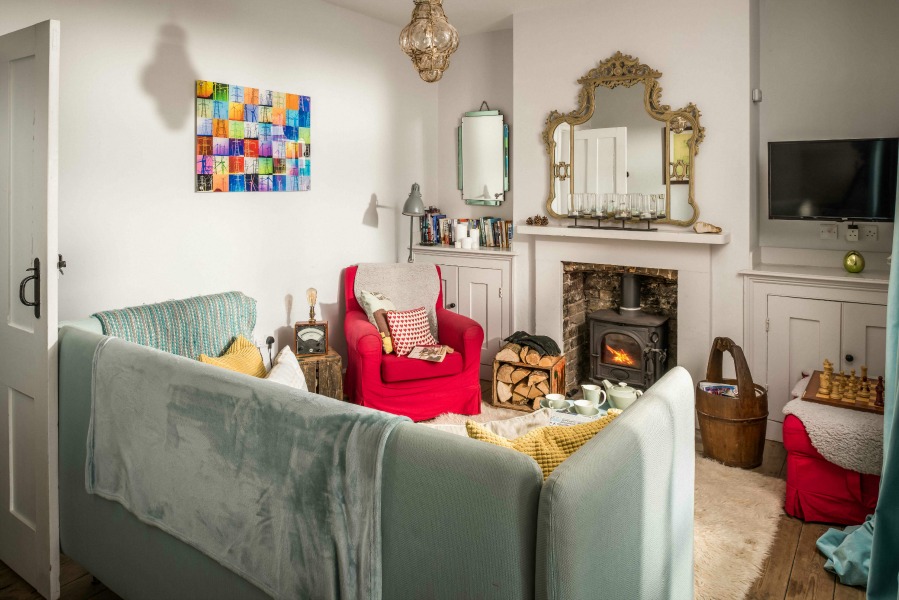 Visit Sussex this Winter
From windswept beaches and traditional pubs to cobbled ancient towns and snow-dusted gardens, Sussex offers an enchanting experience to those who visit during winter. So bundle up warm, bring a sense of adventure, and discover a charming county that comes alive at this special time of year.
Book cosy accommodations with as much character as Sussex itself. Our Coastguard Cottages were built long ago on a secluded stretch of shingle beach to protect from smugglers and invasions. Now, they offer vintage-era warmth in a wild landscape where the countryside meets the English Channel. Settle in by the fireplace after a day spent wandering Rye or Dungeness, or glance out across the water and marsh for a whisper-quiet winter scene. Learn more about the Coastguard Cottages and availability here.