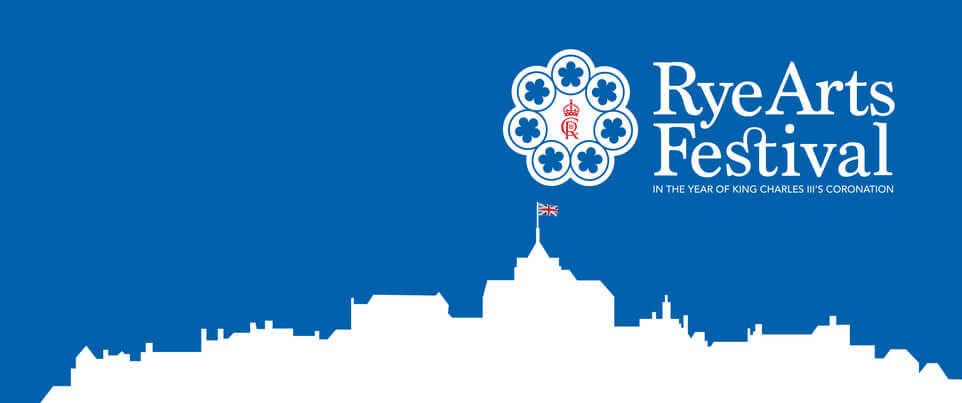 Hello arts enthusiasts! If you're reading this, chances are you're as excited as we are about the upcoming Rye Arts Festival 2023. Every year, this event promises a magical blend of talent, inspiration, and creativity, and this years 52nd event is no exception. Ready to embark on an artistic journey with us? Let's dive right in!
Rye Arts Festival 2023: A Sneak Peek
It's that time of year again, folks! The Rye Arts Festival 2023 is gearing up to showcase a splendid mix of musical brilliance, theatrical wonders, and visual art masterpieces from Friday 15th – Saturday 30th September. What began as a small local event has blossomed into a festivity that attracts visitors from all corners of the globe. And there's a reason why! Let's delve deeper.
1. The Evolution of Rye Arts Festival 2023
The origins of the festival trace back to the vibrant 60s. It's amazing to witness how a seed of an idea transformed into a full-fledged art phenomenon over the years. This journey, full of ups and downs, is what makes the Rye Arts Festival so close to many hearts.
2. Musical Extravaganza
From the soft notes of classical symphonies to the upbeat tunes of modern bands, the music segment promises to be a treat for the ears! Don't forget to check out the lineup, there might be a few surprises in store.
3. Theatrical Marvels
Do you hear the call of the stage? The theatre section this year is chock-full of riveting performances, heart-wrenching dramas, and laugh-out-loud comedies. There's something for everyone!
4. Visual Art Galleries
Feast your eyes on a myriad of colours, patterns, and styles. This segment is a paradise for art lovers, showcasing both established artists and rising stars.
5. Engaging Workshops
Want to try your hand at something new? The festival offers a plethora of workshops ranging from pottery to dance. Who knows? You might just discover a hidden talent!
6. Kids Corner
Ah, the little ones aren't left out! With puppet shows, storytelling sessions, and craft corners, there's plenty to keep the young minds engaged.
7. Culinary Delights
All that art appreciation can make one hungry! Luckily, the festival offers an array of delicious treats to satiate your cravings.
Why Rye Arts Festival 2023 is a Must-Visit?
Apart from its grandeur, the festival symbolises community bonding and the shared love for arts. It's not just about witnessing art but experiencing it, feeling it, and letting it resonate within.
Planning Your Visit
Alright, now that we've sparked your interest, here are a few tips to make the most out of your visit:
Book in Advance: Popular shows can get sold out pretty quickly. Better safe than sorry!
Dress Comfortably: There's a lot to explore. Wear comfortable shoes and dress according to the weather.
Join a Guided Tour: For an in-depth understanding, consider joining a guided tour. It's well worth it!
FAQs
How can I purchase tickets for the Rye Arts Festival 2023?
Tickets can be purchased online through the official website or at select outlets in Rye. Early bird discounts might be available, so keep an eye out!
Are there any age restrictions for the events?
Most events are suitable for all ages, but some performances might have age recommendations. It's best to check in advance.
Is there any provision for people with special needs?
Absolutely! The festival is wheelchair accessible, and there are provisions for those with special needs. Reach out to the organisers for more details.
Can I volunteer at the festival?
Yes! The festival always appreciates an extra pair of hands. Check out the volunteer section on the official website.
What's the best way to get to Rye?
Rye is well connected by both rail and road. If you're traveling from afar, we know just the places to stay to experience the festival to its fullest.
Are pets allowed?
Sadly pets aren't allowed at the festival venues due to safety and logistic reasons.
Where can we stay?
Ahem, we highly recommend you take a peek at what we can offer here!
Conclusion
The Rye Arts Festival 2023 promises to be a delightful experience for art lovers and casual visitors alike. With its rich history, diverse offerings, and vibrant atmosphere, it's an event that shouldn't be missed. So, mark your calendars and get ready for a whirlwind of artistic brilliance. Until then, keep the artsy spirit alive!
Note: Every effort has been made to ensure the accuracy and relevance of the information provided. However, it's always best to check the festival's official website or contact the organisers directly for the latest updates and details.