When you can't wait for your next week off work, long weekend breaks in Camber Sands are the perfect way to make the most of a day's annual leave (and those random school inset days). Arrive on Thursday evening after work and you'll be back home on your sofa before the Sunday evening blues kick in.  
Camber Sands from London
The East Sussex coast is a little over an hour from central London and as soon as you hit the marshes you'll be on the wind down to the best of Sussex getaways. Our coastal holiday homes order you to relax from the get-go and the fresh sea air clears your head of kerfuffle in no time. 
Weekend breaks Sussex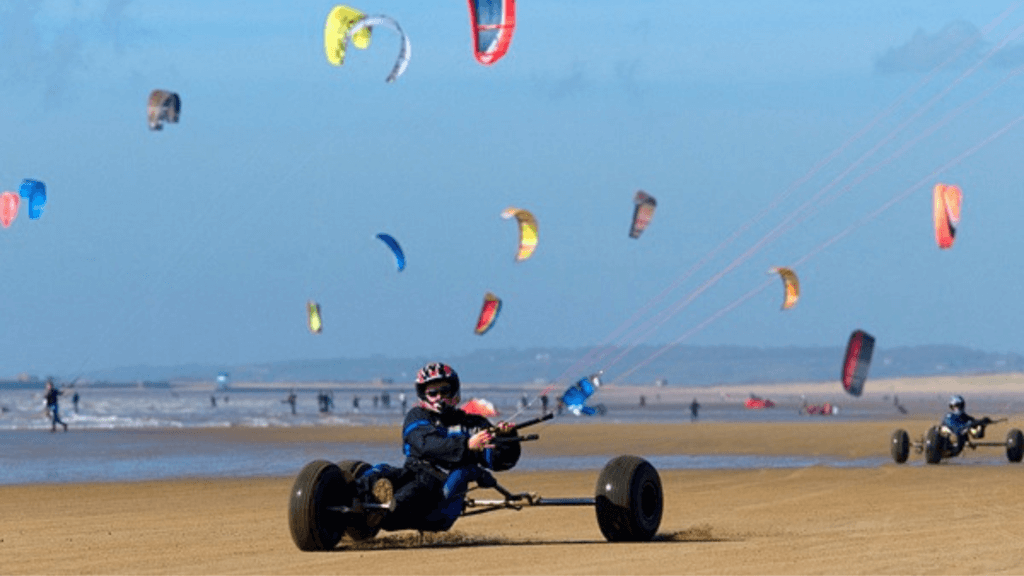 You've got three days to fill your boots with the best of what weekend breaks in Sussex have to offer. 
Shimmy into a wetsuit and hit the waves. We can point you in the direction of some superb local teachers at one with the waves. Or if you simply want to go for a swim, hats off to you – you're braver than we are!
Sophie typically kicks-off her weekend with a dash between coastline and countryside, so if you need a running route to explore, give us a shout. When the call for proper coffee calls, we'll point you in the direction of Rye. We can tell you how to get in your steps and enjoy the scenery on your way there, or where's best to park if you'd rather drive.
The White House is our go-to coffee haunt and if you've worked up a sweat already this morning their cakes are the best and will more justifiably lure you. For the best hot chocolate in East Sussex get your fix at Knoops.
Historic Rye
Make the most of hitting town on a Friday while the independent boutiques are a little quieter and queues shorter to get in and mooch around. A meander along Mermaid Street will have you reaching for your phone to pay and to take snaps – it's probably Rye's most photographed street. 
When the Census first recorded the residents of the street in 1891 it was home to a baker, a shoemaker, fishermen, a miller, and a labourer as well as plentiful people who were servants to the wealthier residents of town. Those who lived in the grander homes on the street included a wine merchant and corn merchant. While the residents may have changed, the largely 16th-century architecture lives on to tell at least some of the tales of times past. 
Before you get weighed down with goodies, use that caffeine fuel to wander around historic Rye; it's a must-see for weekend breaks in Sussex. Take in Rye Castle, that's now part museum, marvel at the stories the timber-framed buildings could tell, and debate how you'd navigate the cobblestone streets in stilettos should the opportunity arise!
When you're stepped out and spent up, sup on a pint amidst the ghosts of smugglers at the Mermaid Inn where the Hawkhurst Gang is said to have once held court. Or opt for a more civilised lunch at Haydens where their Cheddar Eggs dish is to die for! The best thing about self-catering in Sussex has to be a snack here, a drink there, ingredients for dinner from that place and picnics treat from that one over there. 
Sussex getaways
Especially if you're looking to escape London for the weekend, Camber Sands ticks all the Sussex getaways boxes: sea and sand, and countryside, English wine and plentiful fresh air. The perfect combination for weekend breaks on the south coast, if you ask us!
From our coastal cottages in Sussex, it's remarkably easy to switch off from the bustle of life and switch on to the joy of the great outdoors and our natural environment. The Rye Harbour Nature Reserve is a wetland conservation area home to 270+ bird species. Pack the binoculars and bring some snacks – the serenity of searching the skies is more relaxing than you might realise.
To max out your access to fresh air during long weekend breaks in Camber Sands, put your best foot forward in search of protected coastal landscapes. If you are a National Trust member, there are 10 sites cared for by the organisation in Sussex. Castles and stately homes are most definitely part of the mix but pull on your trainers to walk Birling Gap and discover the Seven Sisters for breathtaking scenery and a hankering to hang around a while longer. 
Cottages to rent in Sussex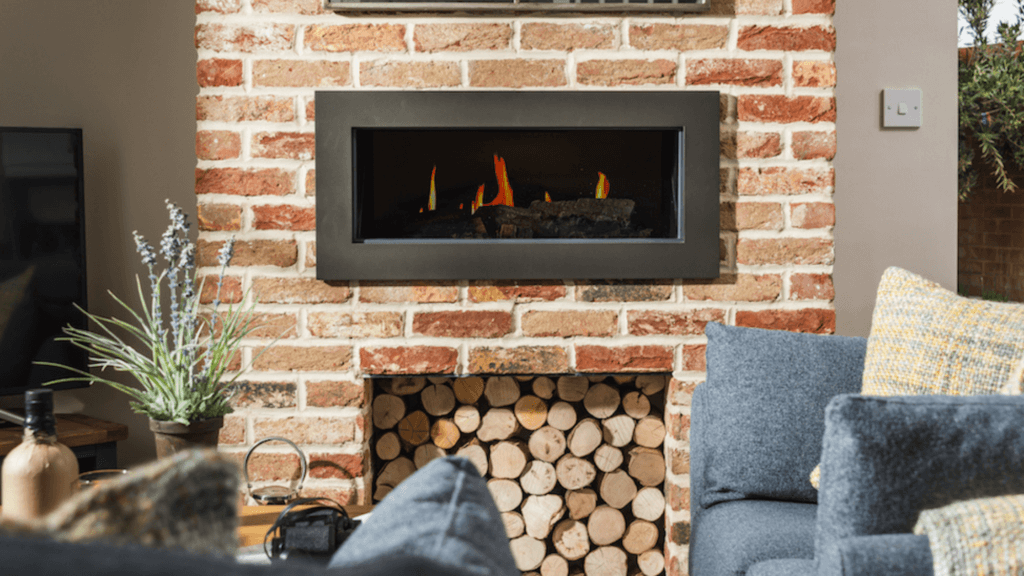 Having a beautiful base from which to explore Sussex is really where the adventure begins. Our cottages to rent in Sussex provide a relaxing and comfortable starting point for long weekends in Camber Sands. 
For a slice of fun by the sea, how about a long weekend break in The Surf Shack in Camber Sands. All the vibes of great waves rides reside here, just bring yourselves and your boards – or we'll point to somewhere you can hire them during your stay. 
Families often find themselves torn between our two and three-bedroom properties. Because sometimes it's nice to spread out while you're away. Dory is popular with interior design fans and it joined our portfolio in 2020. Take a peek to see what we mean. While Sand Dollar ticks a similar box on a larger scale, wrapping guests up in its gorgeous seaside neutrals. 
When your group's a tad larger or you just don't need an excuse to enjoy more space, Salty Towers is Pinterest-perfect in many ways and has a study to hide away in should that urgent work calls come in.
Dog friendly cottages in Sussex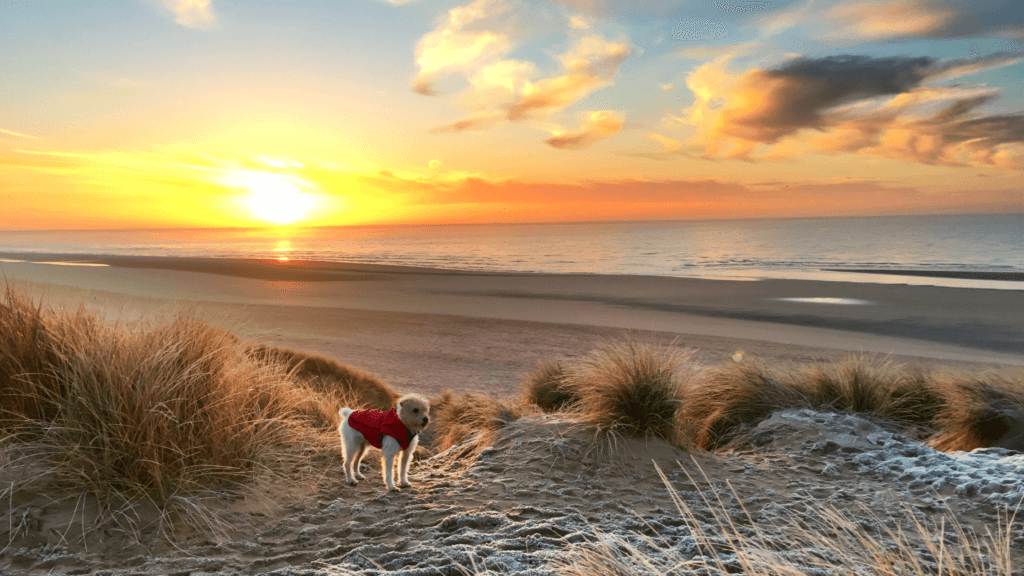 When our guests arrive for long weekend breaks in Camber Sands, many of them have their dog in tow too. One of our unique selling points is just how many dog friendly cottages in Sussex are in our portfolio. And Camber Sands is the perfect pet friendly break by the sea. The beach welcomes dogs and only a portion of it is closed to dogs during summer, so there's always somewhere sandy to stretch their legs and yours. 
For couples seeking cosy places to stay by the sea with pooch in tow, check out Owlers. The love seats mean you can snuggle up or spread out when there's two of you here. And the bedroom is designed with weekend lie-ins in mind. 
Rufty Tufty will all family members happy including Fido. Games and books are supplied for evenings in and rainy days and we hear the Bluetooth Bose speaker has stirred up some dancing in the kitchen before and after dinner too.
Long weekend breaks at your fingertips
We have 40+ cottages to let in East Sussex and we're biased, yes, but we consider them to be some of the best coastal holiday cottages in the UK. Especially because all of them are a mere 5-minute walk from the shoreline. 
Book your long weekend breaks in Camber Sands today.
Enjoy reading this? PIN this post to share it with others: