Kino Cinema Rye
Visits to the Cinema in the "things to do" guide of most summer holiday venues in the UK usually fall under the category of "if it's raining" or "to amuse the kids".
However if your stay with us in Camber is for more than just a couple of days you really should make time to visit the Kino Cinema in Rye, even if the weather is everything you'd hoped for, because you will discover one of the most exquisite and unique small cinemas in the country.
Opened in January 2015 Kino in Lion Street, Rye is located in a lovingly restored building dating back to the 1850's. It has the appearance of a traditional village primary school or non-nonconformist chapel and was most recently a library and adult education centre that was at one time earmarked for demolition to make way for housing. It was however rescued after local opposition which saw it purchased by a community group.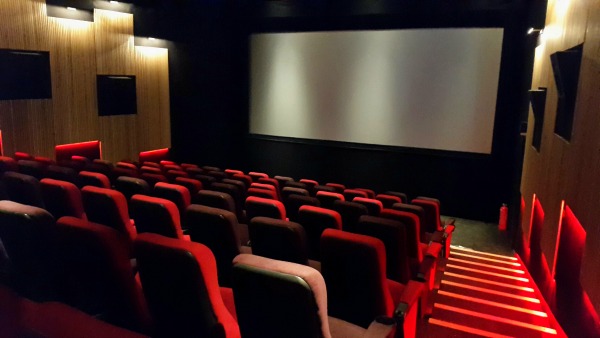 The £1.5m restoration took two years to complete and it now houses two elegant studio cinemas named Red and Blue with 96 and 48 seats respectively. Both have state of the art digital high definition projection and sound equipment and very comfortable seating.
The latest blockbuster films usually arrive within a couple of weeks of their nationwide release and Rye's first cinema for nearly forty years has been a huge success with locals in the winter and early spring months. It is now quickly being discovered by holidaymakers and visitors – and not just for the quality upscale cinematic experience that awaits them.
Kino Rye, a sister cinema to the single screen Kino cinema In nearby Hawkhurst that opened in 2006, doesn't play by the usual cinema rules in several ways!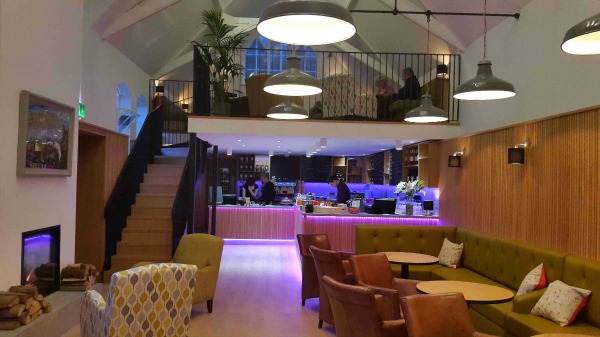 There is a licensed café-bar in the area that doubles as the foyer that you can enjoy without even having to see a film. Locally sourced food and lunchtime snacks and soups are available to compliment the licenced bar – which is also the box office!
You can even take your freshly poured bottled beer or glass of wine into the actual cinema with you in suitable plastic vessels to enjoy with your chosen movie.
There is no "annoying food" so that means your viewing experience will not be impaired by noisy popcorn wrappers and the crunching of said popcorn because there isn't any! Nor will your taste buds be invaded by smelly nachos or hotdogs as there is a similar absence of both on the bill of fayre!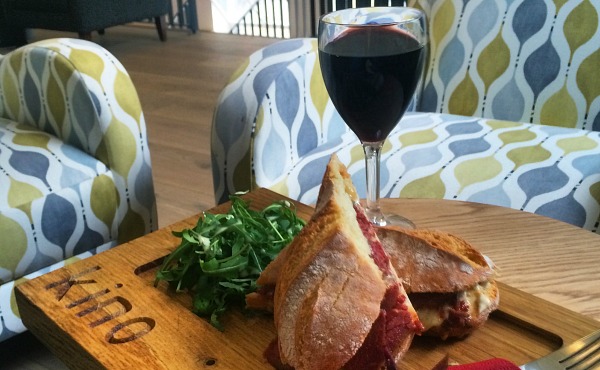 This reviewer likes to think of himself as a veteran cinema goer having  been introduced to the medium by his paternal grandfather in an Essex market town in the late fifties and early sixties where there were two single screen "high street" cinemas both showing weekly programmes from Monday to Saturday. The latest West End releases took 6 to 8 weeks to arrive and you didn't check the showing time but just went in when you arrived and then stayed to see the first half of the film through until you caught up with where you came in!
Despite this it was, however, love at first sight and the start of a lifelong cinema going passion.
Your reviewer has therefore down the years sampled many different kinds of cinema from West End Premiere venues to struggling town centre fleapits and open air screenings on cruise ships to failed attempts to emulate the American Drive-in movie experience!
Todays' multiplex cinemas rescued and redefined what was becoming a tired medium in the eighties as cinema competed more and more with the newly introduced home video.  
But the advent of these large edge of town or city multiplexes left a gap in the market for the cinema connoisseur in small rural areas – the sort of places where the corner shop or convenience store is still a vital part of life!
To liken the Kino Rye to a local convenience store may not be to do it justice but the comparison is nevertheless a good one – and a genuine compliment – s there are, of course, some excellent privately own local grocery stores and delicatessens that have survived the onslaught of the grocery superstores!
In fact in both instances it is the middle ground that has been almost vacated! Moderately sized high street supermarkets have all but disappeared leaving at each end of the scale the monolithic out of town branches of Tesco, Asda and Sainsburys and at the opposite end of the scale specialist quality local grocers.
So it is with cinemas too where also since the eighties we have seen superb multiplex cinemas from Odeon, Cineworld and Vue on the edge of large towns and cities while at the same time most of the old traditional town centre cinemas have closed – often becoming branches of J.D. Wetherspoon whose restoration usually tastefully preserves much of the traditional interior and often the name of the picturehouse but without the films. So where did that leave small towns that had lost their cinema?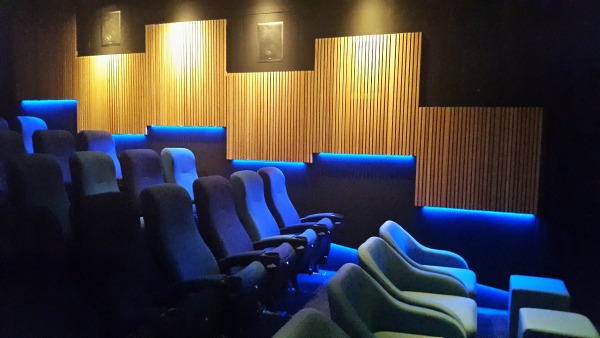 It is here that cinemas like the Kino as a breath of fresh air. People such Bernard Laurent and Matt Breckon who own and run the two Kino Cinemas have performed a huge service to the residents and visitors alike to some of Britain's great small towns like Rye by bringing cinema back home to where it would have been the number one local entertainment medium in the pre and post war years before the advent of television for the masses.
Furthermore when the overall quality of the experience is more akin to that of visiting a scaled down version of a West End cinema than the former town centre "fleapits" of old that many picturehouses became before their closure in the seventies and early eighties it is an added bonus!
At Kino Digital even the advertisement break is different!
Of course there are the trailers – an essential and unmissable part of the film buffs expectation. We want to know what's coming soon!
But when it came to the ads there were no national campaigns for upmarket cars or designer drinks on the occasion of my visit! Instead there was a short interval of tastefully designed slide ads for local businesses!
These sort of local cinema ads are,  believe me, are a massive improvement from the old small town cinema ads of yesteryear that were poorly made "stock footage" commercials featuring what seemed to be a fairly  limited band of unknown actors with a local company's name tagged onto or superimposed over the closing shot and where it was not difficult to spot the same actor portraying a variety of roles such as a panel beater, a veterinary surgeon and a coal merchant – and all in the same commercial break!
The Kino advertising rate card published on their website for local businesses to bring their services to the cinema going public is also a reasonable one to this reviewer's expert eye!
And there is one more final huge plus for the Kino!
It unambiguously discourages people from using mobile phones either for calls or for dazzling and distracting their fellow cinema goers while they selfishly text or surf the internet! At the Kino this is an absolute no no! The projected message leaves one in no doubt – and good for them!
The lighting up of mobile phones in the cinema, particularly while the film is showing, has been known to induce near apoplexy in this writer and the latest "initiative" of the big chains called "Cineme" that encourages real time participation in quizzes and promotions during the ads sadly, if anything, encourages people (who then forget to turn them off) to think that it's okay to use their phone in the cinema!
No it isn't! And the Kino tells it like it is! Turn them off – or at least to silent – and don't light them up while the film is on is the message! Good for them!
Kino Rye is an exquisite cinema that well merits a visit come rain or shine while staying at Whitesands, Camber or Rye!
This writer may even travel back to Rye to make it his cinema of choice for this winter's latest blockbuster releases in the Bond and Star Wars franchises! High praise indeed believe me considering that in the Sean Connery and Roger Moore eras I used to travel to the Odeon Leicester Square for the latest 007 offering!
Beside the Sea holidays similarly recommends Kino Rye for your holiday itinerary and believes that, like our holiday homes, it's somewhere you'll want to return to once you've first experienced it!