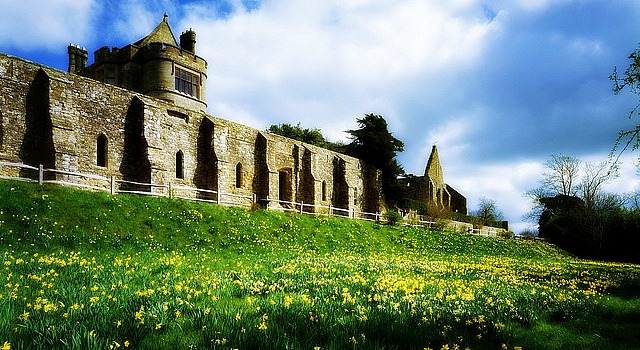 With historic sites galore, atmospheric battlefields, stately homes, castles, ancient port towns and Norman ruins scattered across coast and countryside, 1066 Country is one giant museum. It heaves with history and heritage and there are historic mementos around every corner, reminding us of its profound and idiosyncratic past.
But where do you start? Well, we think here's a good place…
For a memorable family day out visit Battle Abbey, set on the site of the 1066 Battle of Hastings. It's an enjoyable way to discover more about the most famous date in English history.
On 14th October 1066, this area which would become the picturesque market town of Battle, witnessed the most celebrated confrontation to take place on English soil-the Battle of Hastings. An event so significant it completely changed the course of English history – and its outcome is still felt today.
Just north of Battle sits the delightful Bodiam Castle, a 14th century late medieval moated fortress with courtyard and battlements to explore, and interpreters on hand to fill in the history. The walls and ramparts provide a dramatic addition to the surrounding scenery, allowing you to be transported back in time to when the castle was used as a stronghold against the French.
Heading back to your cottage, we stop off at one of Kipplings 'ports of stranded pride' A place with over 700 years of history, rich in intrigue, myths, legends, murders, ghosts, smugglers and invasion that echo's to this day around its cobbled streets. Stranded on a hilltop trapped centuries ago by the sea, once bustling with merchants, sailors, pirates and smugglers, Rye's quaint charm belies its dramatic history.
Head to the Heritage Centre and take in the town model light and sound show and discover the incredible history of this magical place before setting out onto the historic cobbles.
And of course, when you're footsore and weary, you can always pop into a tearoom for the obligatory cuppa and a slice of cake. Ah, that's better…