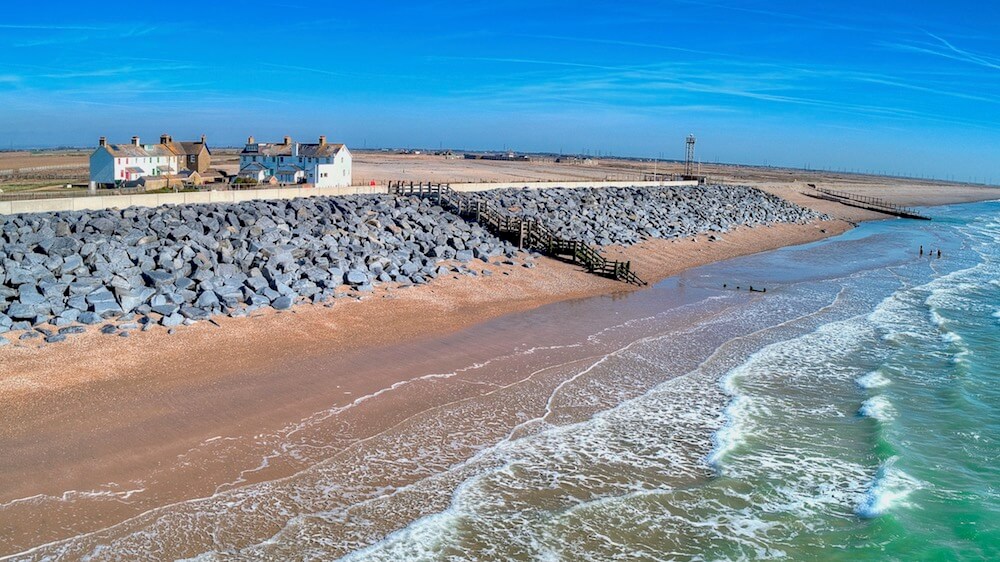 The pace of city life often feels hectic and hurried. Moments of relaxation can become hard to find. So now and then, it can be great to take a breath and escape on a country weekend break near London, but far enough away from the buzz and bustle.
A weekend away is a chance to relax and recharge your batteries. Have a stretch of beach to yourself at our Coastguard Cottages, charming vintage-era accommodations overlooking the English Channel and expanses of Romney Marsh.
All around, East Sussex offers the ideal country weekend break near London with its mixture of secluded seaside spots, stunning nature preserves, charming local pubs, and historic coastal towns – and you'll be close to them all.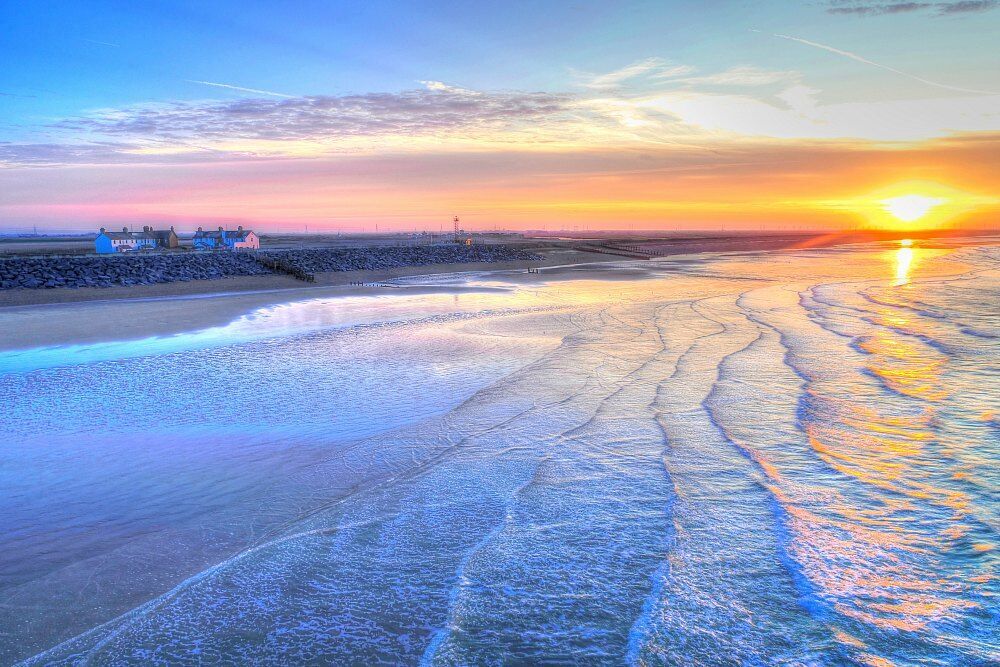 A Tranquil Escape by the Sea
Nothing beats spending a lazy day relaxing (Responsibly!) on the beach. Whether that means collecting seashells along the shore, taking a quick splash in the sea, building sandcastles with the kids, or digging your toes into powdery-soft sand.
But if you feel like getting a little more active, arrange a spot of stand up paddle boarding with The Kitesurf Centre. Just a short walk our Coastguard Cottages, this long-established SUP school is located right on the beach at Camber Sands. Not sure about hitting the big waves? You can always take a paddle on the calm waters of the region's nearby lakes.
The smooth, flat waters of Camber Sands also make it a haven for kitesurfing – an adrenaline-pumping combination of wakeboarding, windsurfing and aerial gymnastics.
Explore Dungeness on Your Country Weekend Break Near London
Barren yet beautiful, this otherworldly headland on the Kent coast features weather-beaten fisherman's huts, lighthouses, nuclear power stations, and one of the world's largest shingle landscapes. It's a photo-worthy stop on your country weekend break near London.
It's also a place of diverse and unique wildlife. Head to Dungeness National Nature Reserve to spot hundreds of winter birds, migratory birds in spring and autumn, and a dazzling variety of mammals, insects and plants.
Discover the area's more unusual side with a visit to the Acoustic Mirrors. These coastal concrete structures were used as an early warning system before the invention of radar. Spare time to wander around Prospect Cottage – the former home of experimental film-maker Derek Jarman.
For lunch straight off the boat, drop by Dungeness Snack Shack. Order warming smoked cod chowder in winter and freshly made lobster and crab rolls during the summer months.
Meander the Streets of Rye
With its cobbled lanes, half-timbered houses, and tucked-away passageways, the medieval town of Rye feels far removed from 21st-century life. Spend a few hours here on your country weekend break near London. You'll soon fall into the rhythm of its wonderfully unhurried pace.
Start the morning by exploring a local art gallery. Head to the summit of St. Mary's Church for fabulous views across Rye. Then flit between the town's speciality stores in search of antiques, rare books, records, artisanal goods and luxury items. For a well-earned rest, sit down for a creamed tea at cafe/gallery Avocet Tea Room. Or sip a Sussex ale over lunch in the 600-year old Ye Olde Bell Inn.
Discover Smuggling History
Tales of rowdy, seafaring smugglers are woven into the fabric of East Sussex folklore. To immerse yourself into this dark and mysterious past, head to the Ye Olde Smugglers Inn. Located in the picturesque village of Alfriston, this wood-fronted pub dates back to 1358 and was once frequented by an East Sussex gang that reputedly used its maze of passageways and doors to escape from unwelcome callers.
At The Tiger Inn in East Dean, you can discover more on their dedicated smugglers walks and ghost tours. While from February onwards, visitors to Smugglers Adventure in Hastings can explore underground caverns where dramatic sound effects, lighting and life-size characters bring the smuggling past vividly back to life.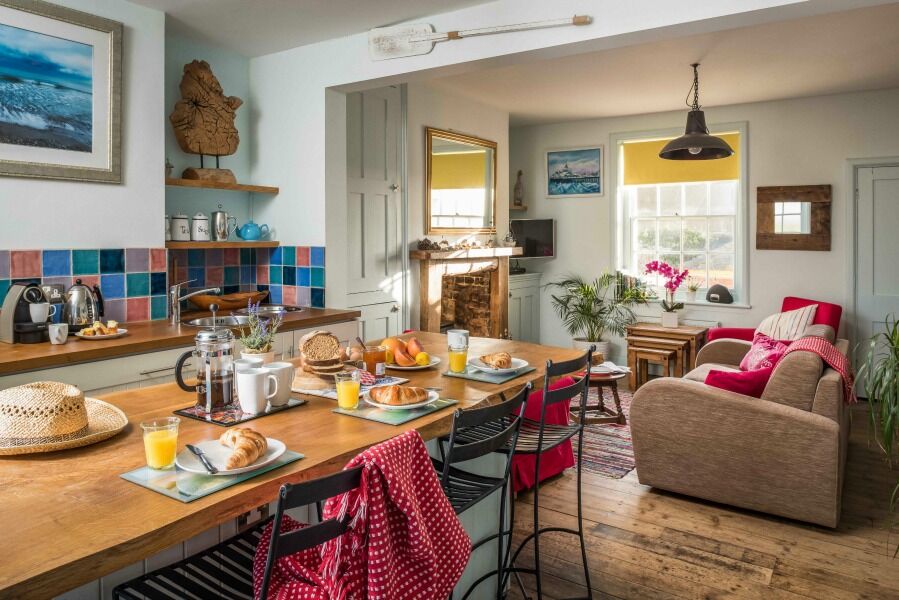 Country Weekend Breaks Near London
When it comes to country weekend breaks near London, East Sussex offers the kind of escape to reinvigorate the senses. Whether you choose to explore its rugged coastal beauty, medieval towns, sprawling wildlife reserves, or long stretches of quiet golden beaches, you'll leave feeling calmer from a visit to this secluded spot by the sea.
When you're ready to book your much-needed weekend away from London, escape to the heart of smuggling country at our Coastguard Cottages. Built to once guard against invasion and smuggling, these charming homes have been updated to offer cosy getaways in a wild and picturesque landscape. Click here to find the cottage that best suits you.