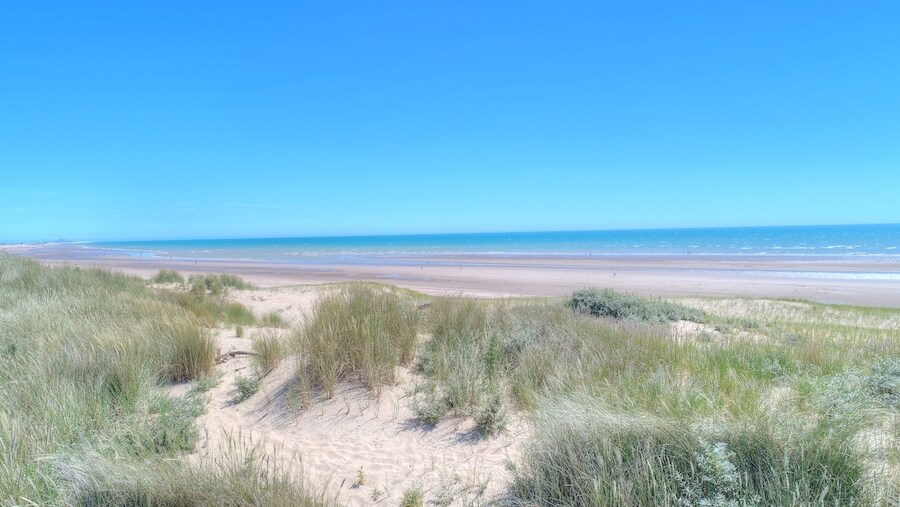 There are countless reasons why Camber Sands ranks as one of the best beaches in the UK. The long golden beach here is a major attraction, and there's also tons to do for families, wildlife lovers, and adventure-seekers alike. Did we mention it's also one of the sunniest spots in the UK?
Camber Sands earns its reputation as one of the top beaches in the United Kingdom for numerous reasons. It has an expansive golden shoreline while the area offers an array of activities for families, nature enthusiasts and thrill-seekers. With its abundance of sunny days compared to elsewhere in the UK, Camber Sands is the perfect beach destination.

So if you're planning a seaside getaway, here are 5 reasons to visit this idyllic stretch of coast.
1. A Beach Full of Fun
Sprawling along the East Sussex coast, Camber Sands boasts over 8 miles of golden beach. While many are content to lounge on the beach and take refreshing dips in the sea, adventure seekers can find plenty of exciting activities to fill their days.
Zip along the shoreline in a kite buggy, catch some waves with stand-up paddle boarding, sailing or thrilling power boating, or try your hand at popular kitesurfing for an adrenaline rush. Our cottages also provide unparalleled views over the wildlife-rich salt marsh for nature watching. Nearby RSPB Dungeness and Rye Harbour Nature Reserve offer prime birdwatching and over 1,100 acres of coastal wetlands habitat for 4,500 plant and animal species, including 150 rare and endangered types.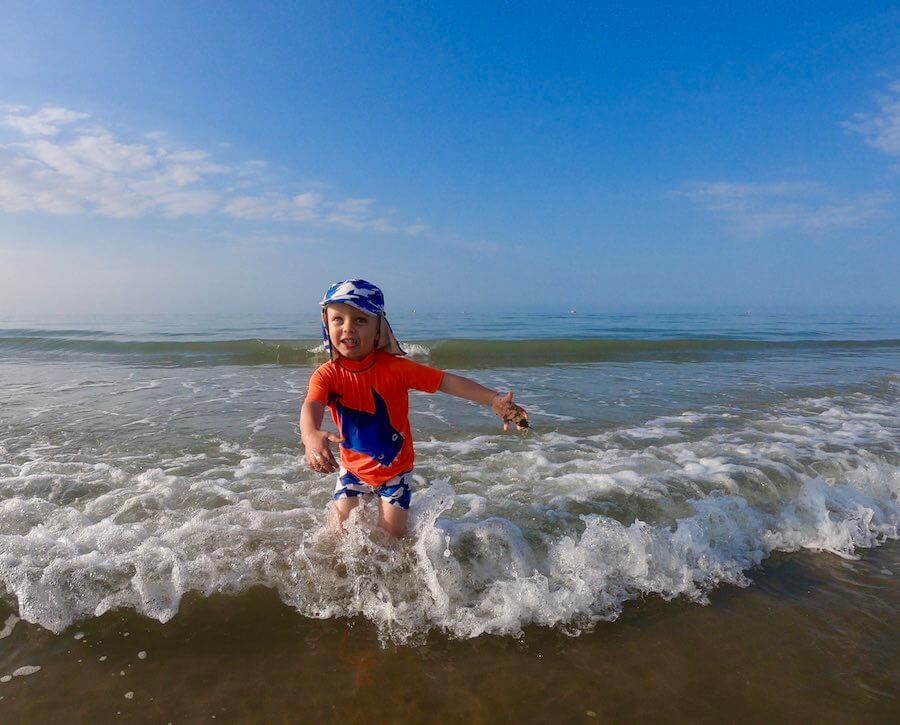 2. Great for Kids
Camber Sands offers one of the most family-friendly beaches you'll find, making it an ideal destination for visits with kids. The shallow waters allow young children to safely splash and wade, while the expansive beach provides endless space for play.
Let your kids delight in constructing colossal sandcastles along the shoreline, equipped with buckets and shovels. Embark on beachcombing expeditions in search of seashells and other coastal treasures revealed by the tides. Waiting for low tide uncovers small sea creatures left behind in the shallows, captivating curious young minds. With its toddler-friendly waters, sandy expanse perfect for burning off energy, and beach discoveries galore, Camber Sands promises a memorable seaside outing for families.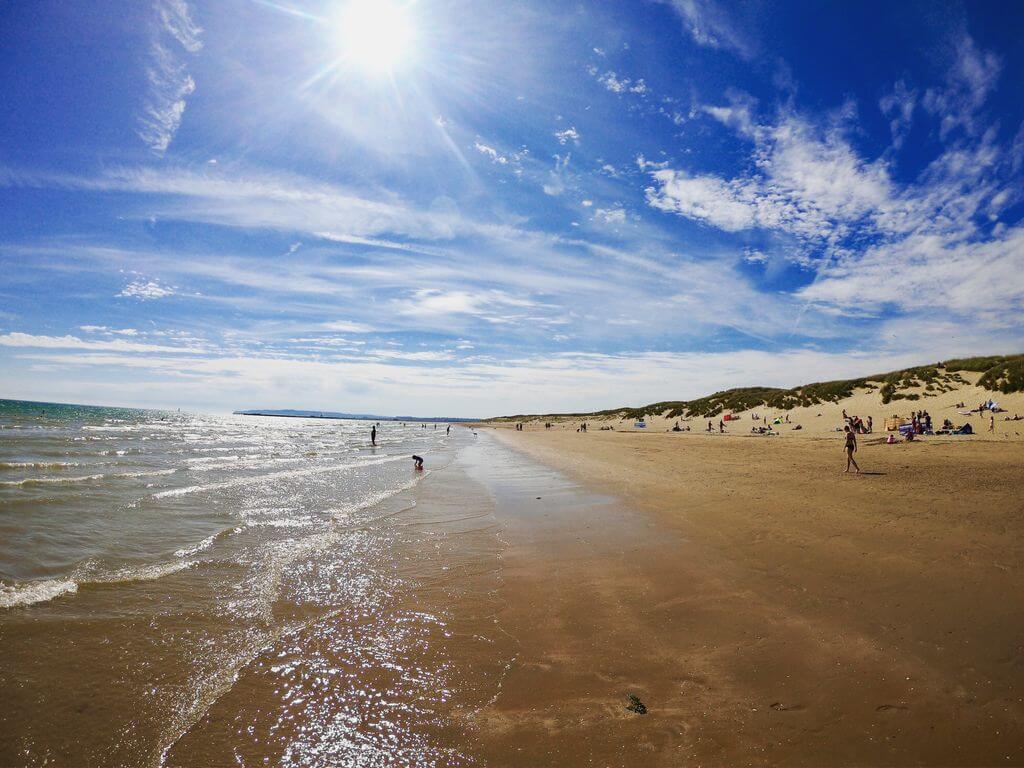 3. Sunny Weather
Slather on sunscreen and slip on your flip flops to enjoy the wonderfully warm weather at Camber Sands, blessed with sunnier, drier conditions than most of the UK. As one of the country's sunniest locales, temperatures here exceed national averages, making the summer months a huge draw for vacationers eager to soak up extra sunshine.
The expansive beach also spares you the crowds found at many coastal resorts, allowing for a peaceful, relaxed experience spent lounging on the sand without jostling for space. Between the abundance of rays, room to spread out, and pleasantly unhurried ambiance, Camber Sands promises a chilled-out seaside retreat unlike any other.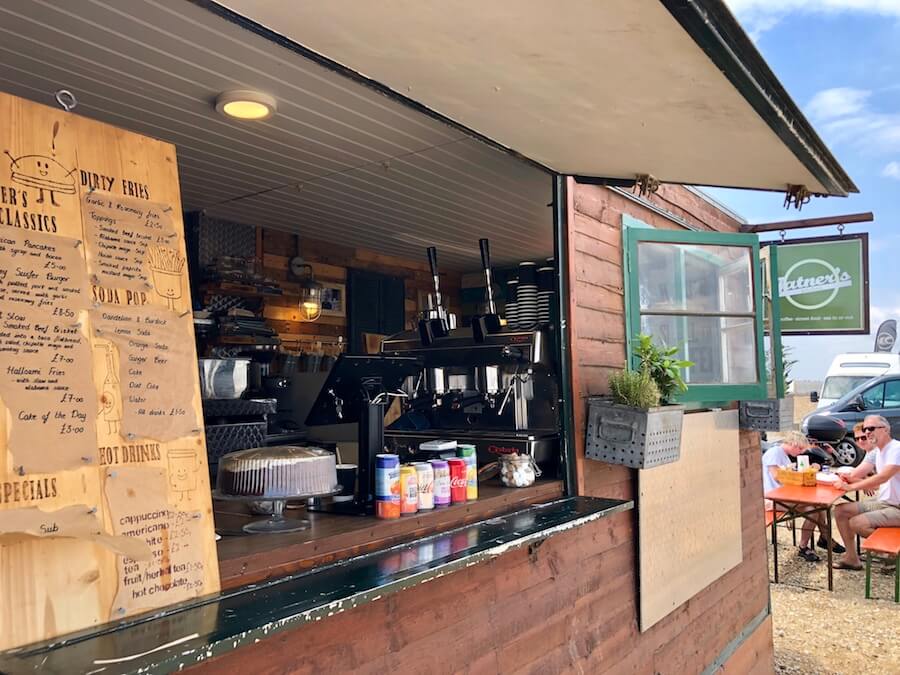 4. Inviting Local Eateries
When hunger strikes, Camber Sands offers delightful dining options just behind the dunes. Satisfy cravings with hearty homestyle dishes at local favourite The Owl or savor fresh seafood and daily specials at Rye Bay Cafe. For fine seaside dining, The Gallivant is a special treat.
We also highly recommend Tatner's Kitchen by the Kitesurf Centre, run by award-winning chef Kyle Tatner and known for fluffy American-style pancakes and epic surfer burgers.
Prefer a homemade picnic? Pack your basket, chill some bubbly and sprawl out among the grassy dunes for the quintessential alfresco seaside meal. With casual cafes, gourmet restaurants and idyllic picnic spots, Camber Sands serves up culinary delights to match its natural beauty!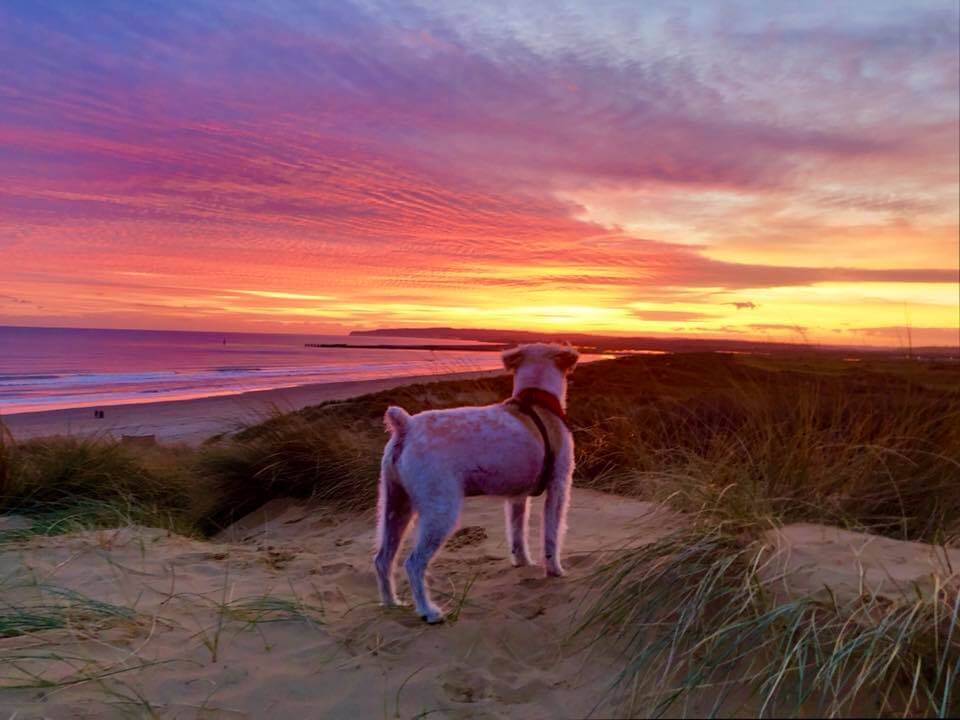 5. Dog-Friendly Beach
Camber Sands stands out as one of the most pet-friendly beaches in the UK, allowing four-legged friends year-round access. While some restrictions apply from May to September, there are still  miles of beach where dogs can roam free, running along the shoreline and splashing in the surf. Camber Sands' welcoming atmosphere for pets makes it a top beach choice for both you and your pup to delight in the seaside.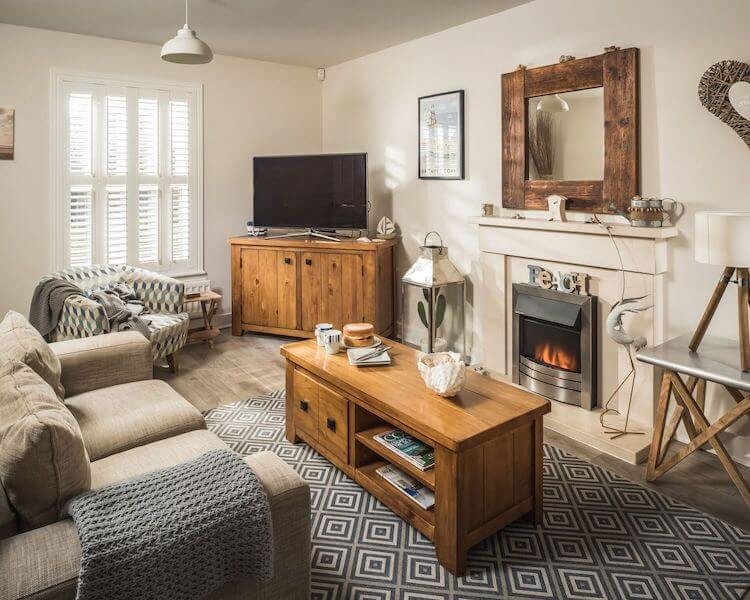 Visit One of the Best Beaches in UK
With its stunning golden sands perfect for beachgoing and abundant watersports for thrill-seekers, Camber Sands earns its reputation as one of the UK's top beaches. Sink toes into the soft shoreline, fuel up with family picnics or local dining, and easily explore nearby nature reserves, quaint villages, and lively coastal towns—the possibilities for fun are endless.
If you feel inspired to experience this beachfront gem, book your rental from our accommodations today.