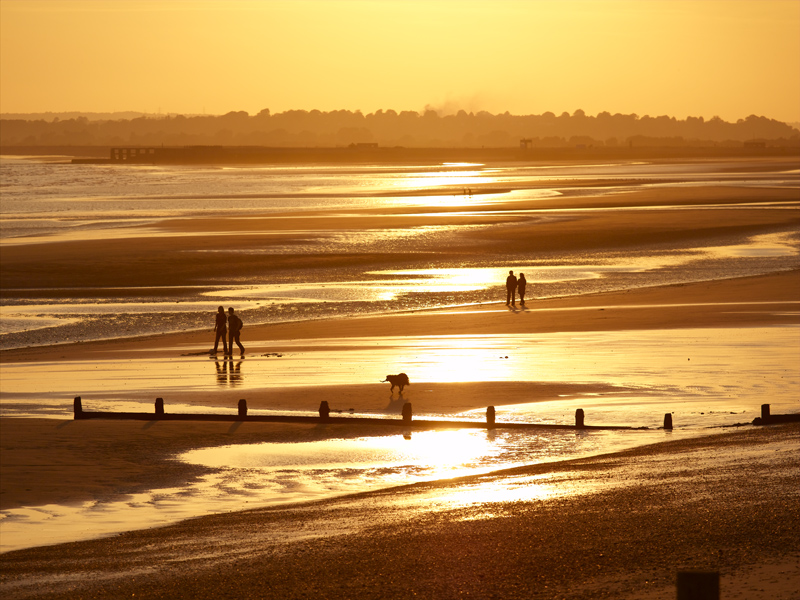 Autumn Escapes Beside The Sea
As the days start to draw in and there's the hint of a chill in the air, book an autumn break beside the sea and enjoy the most kaleidoscopic season of the year.
Visit Camber this autumn when the landscape is infused with rich bonfire shades of reds, yellows and bronze, the sunsets slip from fiery reds, pink to gold and the beach is deserted – perfect for a relaxing break beside the sea.
Explore the ancient town of Rye, with its fine Tudor and Georgian houses lining its narrow cobbled streets that glow in the autumn sunlight – and where no cosy pub is too far away.
Autumn along with spring, are the best times to see the English coast and countryside at its finest. These seasons are times of change, Spring welcomes fresh new colours and wonderful scents as new plants and flowers burst into life and autumn is their annual swan-song when they go out with a blaze of glory.
The woodlands glow with ember shades in the low autumn sun and the shortening days make for some atmospheric landscapes and gorgeous sunsets.
So, what are you waiting for, book an autumn escape beside the sea and get out and enjoy natures firework display!
To make your autumn escape even better we have put together a special offer for October breaks taken between the 4th Oct – 21st Oct
The 'I don't like Mondays' deal!
We know what it's like, its Sunday night and you just can't stand the thought of work tomorrow.
With the 'I don't like Mondays deal' you can forget that Monday morning feeling with our special offer of stay for 3 nights and only pay for 2!
…Well those emails can wait until Tuesday!