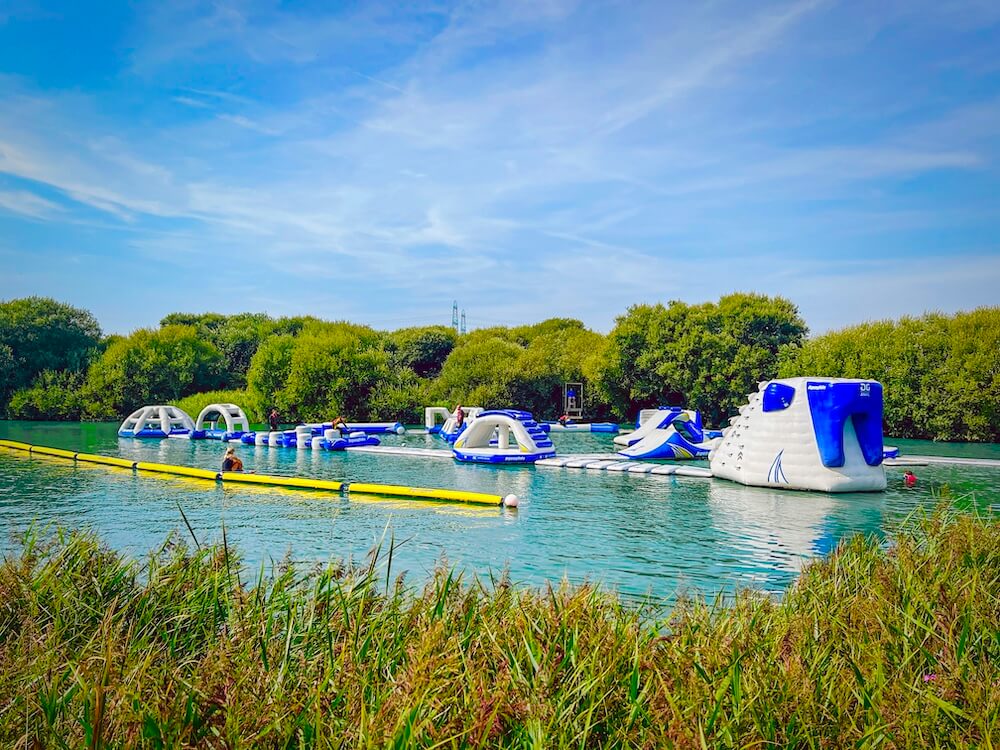 Hey there Adventurous Spirits! 🌊✨
Richard and Sophie here, your friendly guides to the world of splashes, thrills, and chills. Have you ever felt the craving for something wilder than the usual? Something that gets your heart racing? Well, look no further, for we are about to dive head-first into the captivating world of Action Watersports!
Action Watersports: More than just a Splash
Action Watersports isn't just about getting wet, oh no! It's about capturing that feeling of freedom, that rush of adrenaline, and the pure joy of playing with water like you've never done before. Nestled on a pristine freshwater lake, it's a world where fun meets adventure and where every drop counts.
Aqua Park: The Ultimate Water Playground
From bouncing off floating inflatables, mastering the art of the monkey bars, to speeding down water slides, the Aqua Park is your dream playground. And the best part? At just £21 per person, you get to enjoy all the thrills without burning a hole in your pocket! Plus, with wetsuits and buoyancy aids included, it's a win-win for everyone.
Water-ski & Wakeboard: Cutting Through Waves
Whether you're a newbie or a seasoned pro, the Water-ski & Wakeboard experience is a must-try. Feel the rush as you glide, jump, and slice through the water, challenging yourself with every move.
Flyboarding: Soar High Above the Waters
Ever fancied feeling like Iron Man? Flyboarding is your chance to live the dream. Experience the sensation of hovering above the water, defying gravity and embracing the thrill of flight.
Stand-up Paddleboarding: Serene yet Exciting
For those of you looking for a calmer experience, Stand-up Paddleboarding is the answer. Test your balance, sit, kneel, or paddle away, soaking in the tranquility of Action Watersports lake.
Banana Boat or Sofa: Hold Tight for a Bumpy Ride!
Want to test your endurance? Hop on the Banana Boat or Sofa and hold on tight! The challenge? Be the last one standing (or sitting)!
Open-water Thrills: Dive into Pure Joy
For the swimmers out there, the 1km swimming circuit awaits. Experience the euphoria of swimming in open waters, without any constraints.
Onshore Delights
While the water is the main attraction, there's plenty to explore on land too. Stock up on the latest gear at the Pro Shop or take a break in the comfy lounge. And, of course, you can always stay connected with their free Wi-Fi.
Safety:
Action Watersports is a British Water-ski Accredited School and RYA Centre, rest assured you're in safe hands.
FAQs
Is the Aqua Park suitable for beginners? Absolutely! The Aqua Park is designed for all skill levels, ensuring everyone has a great time.
What age group is the Water-ski & Wakeboard experience for? It's suitable for all ages. Just make sure to follow the guidelines and instructions provided.
How safe is Flyboarding? With trained professionals guiding you, Flyboarding is not just fun but also safe.
Can I rent gear for Stand-up Paddleboarding? Yes, Action Watersports Pro Shop offers rentals for all your water sporting needs.
Do I need to book in advance for the Banana Boat ride? While walk-ins are welcome, we recommend booking in advance to avoid long waits.
Is swimming necessary for any of the water sports? Basic swimming skills are advised, but we have buoyancy aids and life jackets available.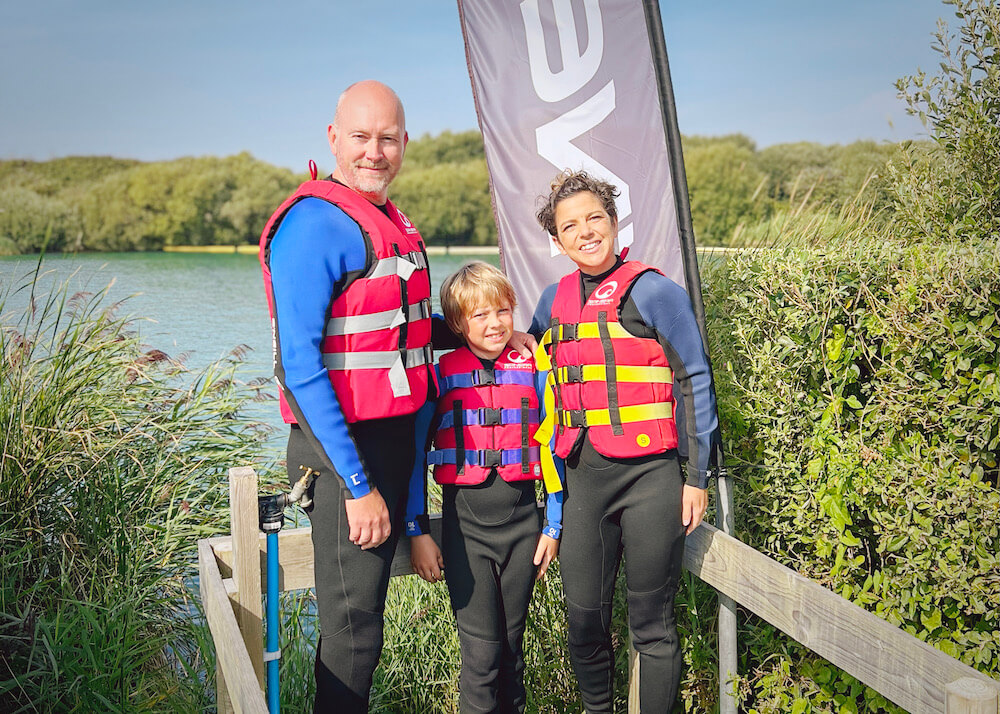 Conclusion
Whether you're a thrill-seeker or just looking for a fun day out, Action Watersports offers something for everyone. So, why wait? Dive into a world of excitement, adventure, and unforgettable memories. Until the next splash, see you in the waters!
Jump in and ride the waves and book your stay with us,
Richard, Sophie & Arthur 🌊🌞🏄‍♂️.