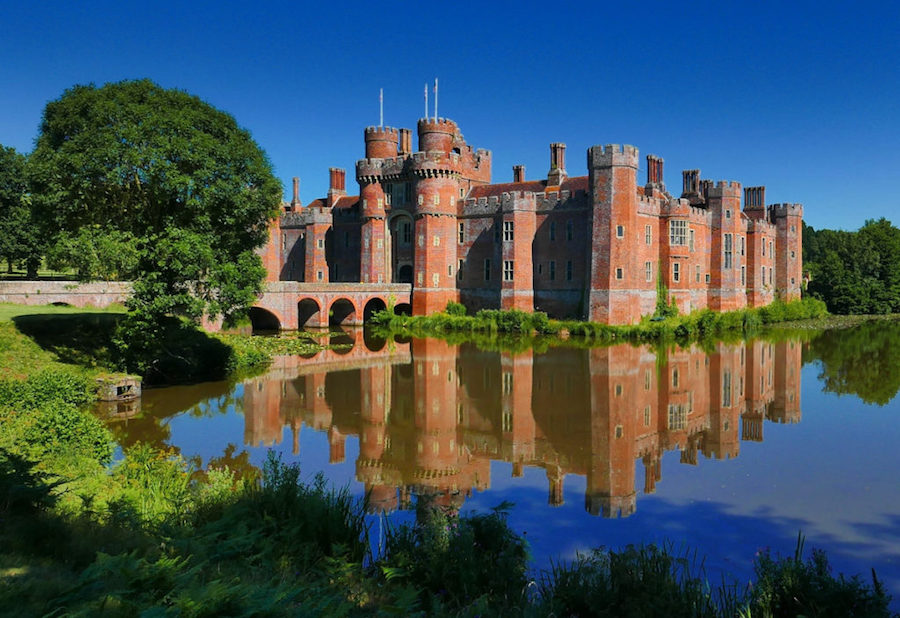 England's Medieval Festival is the most authentic, one-of-a-kind medieval-themed festival in Great Britain, where you can immerse yourself in the sights, sounds, smells and spectacle of medieval times.
Located at the fairy tale castle of Herstmonceux in Sussex, England's Medieval Festival is a very special blend of history and fun for the whole family.
Enjoy the thrill of Knights Jousting; Twice daily Battle and Siege of the Castle; magnificent Grand Parades; highly-skilled Falconry displays; Hundreds of Craftsmen and Traders; a Kid's Kingdom; Crafts & Games areas; Workshops & Demonstrations; Minstrels, Magicians; Jesters; Hog Roasts and even a hilarious Mud Show!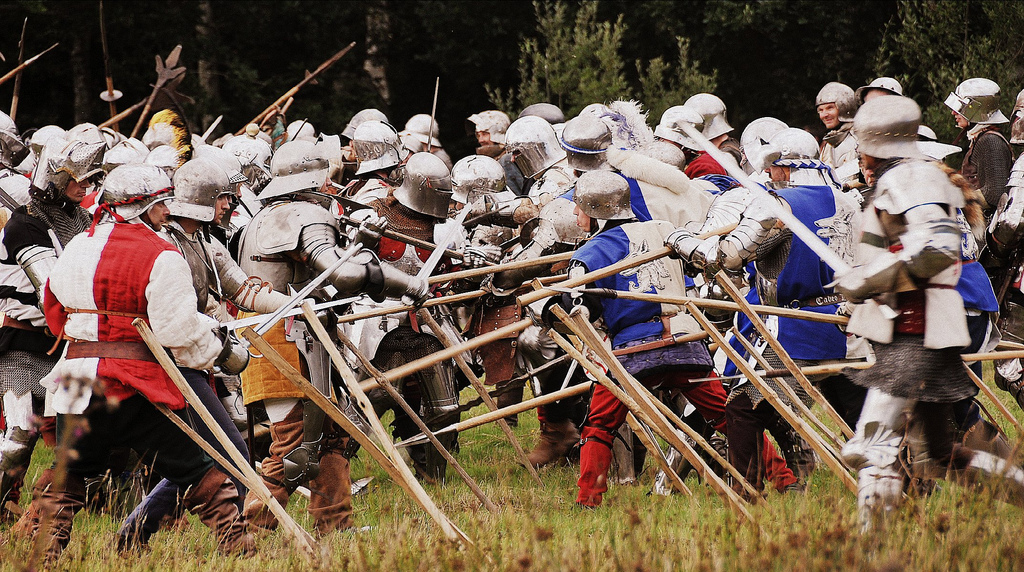 There's plenty of opportunity to join the fun with have-a-go jousting, archery and axe throwing; sword school; drum school; workshops for all ages, including chainmail, calligraphy, wood-weaving, blacksmith-forging and many other traditional arts and crafts.
Wizards, jesters, knights, dragons and princesses delight the kids; while the living history village offers the chance to see what it would really have been like to live in the Middle Ages.
Traditional musicians join a music line-up of foot-stomping folk bands who perform each day and evening on four outdoor and two indoor stage areas.
Real ale, traditional mead and medieval eats are available alongside delicious cuisine for all the family; and kids of all ages adore the moonlit cinema showing medieval themed classics.
The festival hosts weddings, blessings and traditional hand-fasting celebrations over the weekend.
Weekend Camping, Medieval Glamping and B&B room on the grounds.
Shuttle Bus from Polegate and Pevensey Westham Train Station to the Castle during the Festival.
By car – Wartling Road, Hailsham, East Sussex BN27 1RN
Dogs welcome on leads.
Day Visitors 10am – 6pm daily (Rain or Shine); Weekend Visitors from 7pm Friday 23rd August
Discount Tickets Now on Sale at www.EnglandsMedievalFestival.com
For information contact info@mgel.com or 020 8150 6767
EnglandsMedievalFestival.com
facebook.com/EnglandsMedievalFestival
instagram.com/englandsmedfest/
—————————————————————————————————————————
'What an incredible experience. We felt like we really had gone back in time!'
'We had the best weekend. Excellent entertainment and shopping. And the evening entertainment made our weekend!'
'So much to see and do. Thanks for an incredible day'
'The Jousting was simply AMAZING. A pure delight!'
 'What a brilliantly staged event. Really friendly people, loads to see. Only wish we had stayed for the weekend. Always next year.'
——————————————————————————————————————————-