East Sussex is home to some of the most picturesque countryside and coastline in the UK, making it the perfect destination for a spring getaway. The rolling hills, lush countryside, and stunning beaches are at their best during this time of year.
One of the highlights of the region is the beautiful beach that is just a short stroll from our cottages. Spring is the perfect time to take a leisurely walk along the beach, breathe in the fresh sea air and soak up the sun's rays. The beach is also a great spot for bird-watching, with a variety of different species to spot.
The surrounding area also boasts plenty of attractions to fill your days, from historic towns and villages to stately homes and gardens. Take a trip to the charming town of Rye, known for its medieval architecture, independent shops, and art galleries. Or head to the nearby Bodiam Castle, a stunning 14th-century fortress set amidst beautiful countryside.
In the spring, the countryside comes alive with wildflowers and wildlife. Take a walk in the nearby Ashdown Forest, home to the famous Pooh Bear and his friends, and see the bluebells in bloom. The Seven Sisters Country Park is also a great place to take a hike and enjoy the spectacular views.
With so much to see and do, East Sussex is the perfect destination for a spring break. Book your stay at one of our cottages and experience the beauty of the region for yourself.
Winery Tours
Our location is home to some of the best wineries in the country, producing world-class white wines that rival some of the top French champagnes. If you're a wine lover, then a tour of a local winery is a must-do activity during your visit to the region.
One of the top wineries to visit is Gusbourne, a multiple award winning winerie located in the Kent countryside. The winery offers expert-led tours, guided wine tastings, and an opportunity to stroll through the vineyards and nearby woodland nature trails. The tours are a great way to learn about the winemaking process, and taste some of the wines.
Another option nearby is the prestigious Chapel Down Winery. This winery offers tastings and tours, where you can sample a range of award-winning wines during tutored tasting sessions. The knowledgeable staff will guide you through the different wines, and give you an insight into the winemaking process.
Visiting a local winery is an excellent way to gain a deeper understanding of the local wine scene and to discover new wines. Whether you're a wine connoisseur or a casual wine drinker, you'll find something to enjoy at these fabulous wineries.
Nature Walks
Spring is the perfect time to enjoy nature walks in the surrounding region of East Sussex. The woodlands at Brede are some of the most ancient in the UK, and they're a joy to explore in spring. The natural beauty of the Brede's bluebells is a sight to behold, and the woods are home to a diverse range of wildlife, including glow-worms, great crested newts, buzzards, and some insects that are extinct everywhere else in the country.
Another great place to visit for nature walks is Hastings Country Park. The park offers a diverse landscape of ancient woodland, clifftop trails, grassland, and lush open pasture. During spring, the park is alive with a dazzling array of flowers and a striking migration of birdlife, including brent geese and common scoter. The park is a great place to enjoy hiking and taking in the sights and sounds of nature.
Both Brede and Hastings Country Park are great places to enjoy a leisurely walk and admire the beauty of nature. Whether you're looking for a peaceful stroll or a more challenging hike, these nature walks have something to offer for everyone. Spring is a perfect time to explore the beauty of nature in East Sussex.
.
Urban Adventures
If you're looking for an urban adventure during your stay in Southern England, a self-guided walking tour is a great way to explore your favourite cities or towns. There are several tour options to choose from, including an optional treasure hunt theme that is perfect for families traveling with kids.
You'll be provided with all the gear you need to navigate, including detailed directions, maps, clues, and interesting snippets of information about the history and culture of the destination you're visiting. This allows you to explore at your own pace, and discover both well-known and lesser-known sights.
The self-guided walking tour is a great way to see the city or town in a unique and personal way. The treasure hunt theme is a fun way to explore and add an element of excitement and adventure to your trip. It's a great way to get to know the destination and learn more about its history and culture, while also having fun.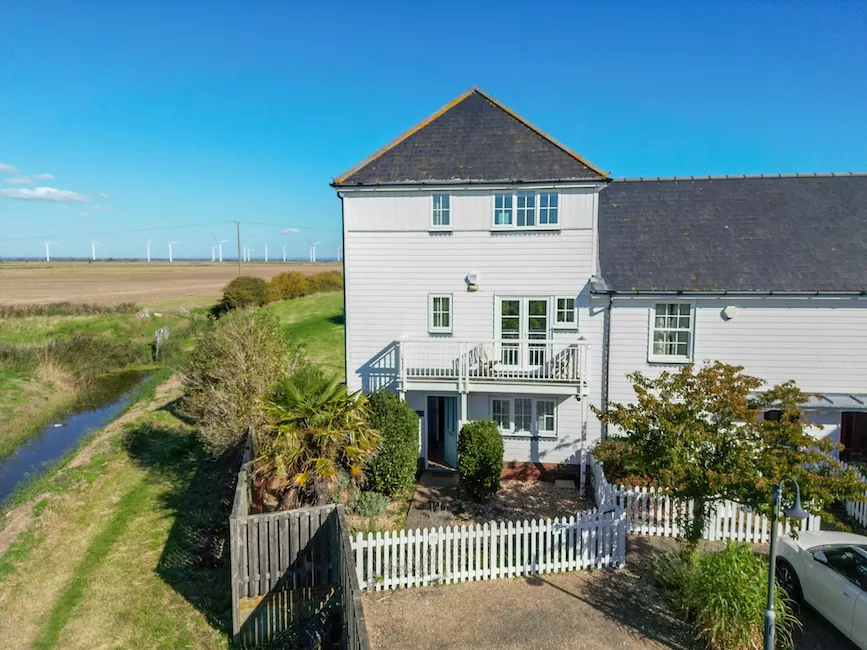 What's on in East Sussex this Spring?
East Sussex is a beautiful destination in the spring, with its flower-filled woodlands and country parks that are perfect for nature walks. The region is also home to some of the best wineries in the country, where you can sample world-class wines and learn about the winemaking process.
In addition to nature walks and vineyard tours, there are plenty of other activities to enjoy during your visit. You can explore the region's towns and cities with a self-guided walking tour, and sample delicious local food and drink.
So if you're feeling inspired to visit, East Sussex is the perfect destination for a spring getaway. With its beautiful landscapes, rich history, and vibrant culture, there's something for everyone to enjoy. Book your trip now and experience the beauty of East Sussex in the springtime!