Spring is a time of year when everything feels fresh and new. Carpets of swaying bluebells, wobbly-legged lambs, and bright mornings in dew-covered woodlands.
If you're planning on a trip to East Sussex this spring, you're in for a treat! There's a beautiful beach just a short stroll from our cottages, and the surrounding region has plenty of attractions to fill your days.
Here's our guide to what's on in East Sussex this spring.
Rye May Concerts
Rye has a reputation for a great live music scene, and spring is the ideal time to enjoy the eclectic May series of concerts. Most performances will be held at the beautiful St Mary's Church –a wonderfully atmospheric venue with superb acoustics.
On Friday 22nd May, acclaimed guitarists '6 Hands' will be performing a varied show of  solos, duos and trios, including works by Vivaldi, Houghton, Seckou Keita, El Hadj N'Diaye, Williams, Etheridge and Ryan.
Then on Saturday 23rd May, there'll be a very special chance to see iconic American soul singer PP Arnold, known as London's First Lady of Soul. This intimate performance will include a range of classics along with tracks from her latest album, The New Adventures of PP Arnold.
You can find out more about Rye's May concerts here.
Winery Tours
East Sussex lays claim to some of the very best wineries in the country, In fact, the world-class white wines being produced here rival some of the top French champagnes!
To sample some of the best fizz in the county, book a tour of a local winery. Nestled in the Kent countryside, Hush Heath is a family-owned Tudor estate that offers expert-led winery tours and guided wine tastings. Combine your visit with strolls through the vineyards and nearby woodland nature trails.
For an option closer to Camber Sands, enjoy tasting sessions and tours at the prestigious Chapel Down Winery. You can sample a range of award-winning wines during tutored tasting sessions.
Nature Walks
Flourishing flowers and wildlife make spring a lovely time to enjoy nature walks in the surrounding region.
The woodlands at Brede are some of the most ancient in the UK, and they're a joy to explore in spring. Admire Brede's glorious blanket of bluebells while looking for an array of wildlife, such as glow-worms, great crested newts, buzzards, and some insects that are extinct everywhere else in the country.
We also recommend visiting Hastings Country Park. Enjoy hiking among a diverse landscape of ancient woodland, clifftop trails, grassland, and lush open pasture. Arrive in spring and you'll see a dazzling array of flowers and a striking migration of birdlife, including brent geese and common scoter.
Urban Adventures
Feel like swapping countryside strolls for urban exploration? Book a self-guided walking tour of your favourite city or town in Southern England. You can pick between two tours, with an optional treasure hunt theme –ideal if you're travelling with the kids!
You'll get all the gear you need to navigate, including in-depth directions, maps, clues, and interesting snippets about the history of the destination you're visiting.
Each tour offers a great way to see the well-known attractions while discovering a few quirky, lesser-known sights.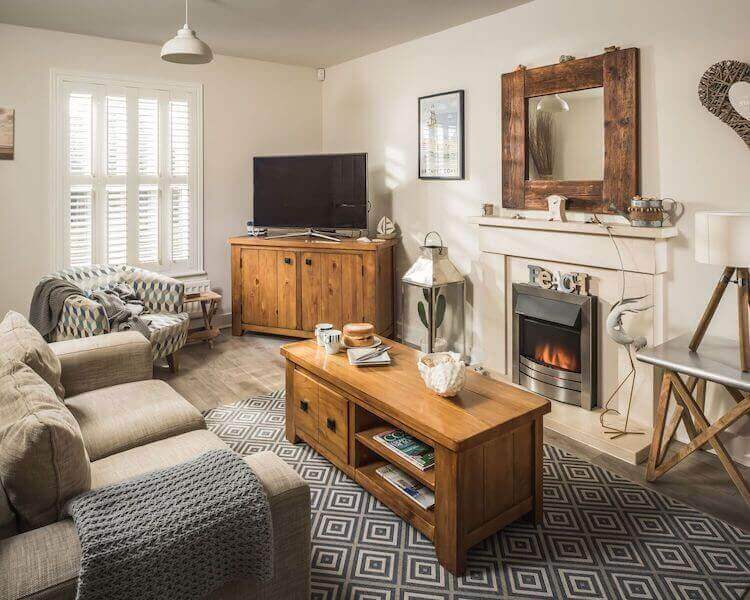 What's on in East Sussex this Spring?
With spring on its way, East Sussex will soon be in full bloom. Its flower-filled woodlands and country parks are ideal for nature walks, and there's plenty more to enjoy, including vineyard tours, live music events, and self-guided walks of  the region's towns and cities.
Feeling inspired to visit? Book your stay with us today!