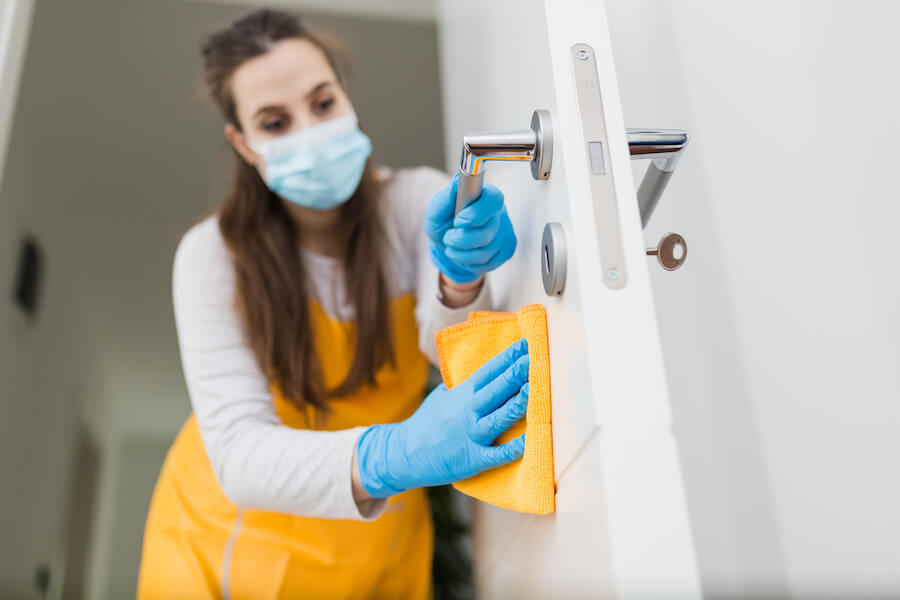 Cleaning and disinfection protocols have never been more important.
Our self-catering holiday cottages are already cleaned to a high standard which is reflected in our many wonderful customer reviews.
However at this time of uncertainty even more than ever, cleanliness is incredibly important and plays a key part in the health and safety, satisfaction and overall experience of your holiday, and we want you to feel as relaxed as possible when staying with us, so for added reassurance, we are making our cleaning protocols as transparent as possible for your peace of mind.
These are the steps we are taking:
Housekeepers to complete schulke training course on environmental cleaning during COVID-19 outbreak module.
Covid-19 Risk Assessment for Short-Term and Holiday Rentals and Self-Catering Properties
Housekeepers to wear the recommended equipment to protect themselves and our guests.
A disinfection checklist being used by all housekeepers which follows cleaning and disinfection guidelines provided by the HSE (Health and Safety Executive), WHO (World Health Organisation), European Centre for Disease Prevention and Control (ECDC), Global Biorisk Advisory Council (GBAC), and Centres for Disease Control (CDC), NIH (National Institutes of Health), NHS (National Health Service), a copy of which will be in the house for you to see. We are closely monitoring updates from all of the major health organisations and will notify all our housekeepers and modify the checklists immediately if any protocol changes are recommended.
Anti-viral disinfectant products that comply with BS EN 1276 being used to sanitise all surfaces and high touch points such as light switches, doorhandles, tabletops, electronics, appliances, and control panels.
Anti-bacterial liquid hand soap, Dettol Antibacterial Surface Cleanser and Dettol Disinfectant Spray in the accommodation for your use.
Understandably these measures will take the already, incredibly hard working housekeepers longer to prepare the properties and we would therefore ask for your patience if your holiday cottage is not quite ready at check in time.
Please reach out to us if you have any questions.