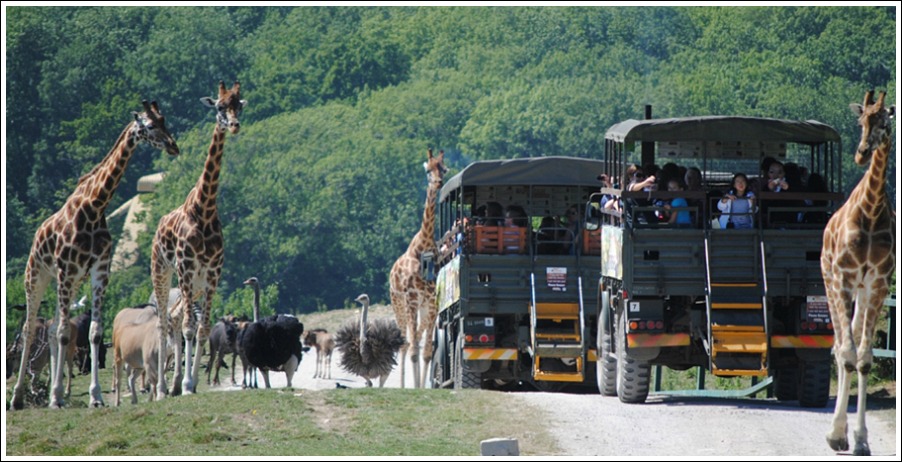 Tell someone you're going on a safari in England and chances are they'll eye you suspiciously. "What do you expect to see?" They'll guffaw. "Dogs and cats? The occasional urban fox?"
Let them laugh it up because Port Lympne Wild Animal Park near Ashford just a short drive from White Sand and Coastguards Cottages, is home to over 650 rare and endangered animals including; western lowland gorillas, tigers, lions, giraffe and black rhino.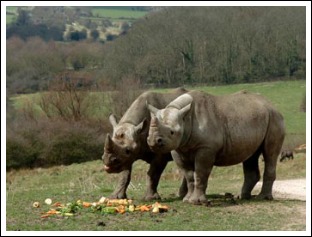 A piece of Africa thrives in the Garden of England thanks to the vision of conservationist John Aspinall who used the 600-acre estate as a haven for endangered animals.
Spend the day snapping ostriches and giraffes from the comfort of a safari truck and come face to face with the big cats and gorillas on the walking trail. Or, extend your trip with an overnight stay in a luxury lodge with the call of the wild all around you. Don't worry, there's a secure enclosure for the roaring carnivores!
Traverse the stunning Kent countryside and prepare yourself to encounter free roaming herds of the planet's most iconic wildlife as you enter the African Experience.
Take a break at Serengeti stop and refresh yourself after the first leg of the expedition. Rejuvenate at the café while enjoying breathtaking views over our African watering-hole and the English Channel towards France. Don't forget to check out the mischievous meerkats before jumping back aboard a truck and continuing your journey through the open countryside where you can try to spot black rhino, giraffe, wildebeest, ostrich and more.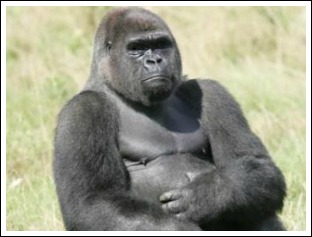 For a romantic break with a wild streak, book a stay for two at Livingstone Lodge – the original overnight safari in the UK – and you'll have a VIP safari around the park followed by an escort back to your chic South African safari tent with private veranda, overlooking the Kent countryside alive with zebras, black rhino, giraffes and wildebeest huddled around the watering hole. If you can pull yourself away from the views, or your partner for that matter, there'll be a five-course meal waiting at the onsite restaurant.
And for bigger groups, the Elephant Lodge makes the perfect alternative hen do or birthday treat. A family of chic tents filled with wood-burning stoves and solid oak furnishings, you can relax on the porch with a glass of English sparkling wine after a Mongolian barbeque in the Laapa Restaurant and gaze out onto the elephant paddocks and hazy blue coastline in the distance.
Now who's laughing?
To book tickets visit Port Lympne Wild Animal Park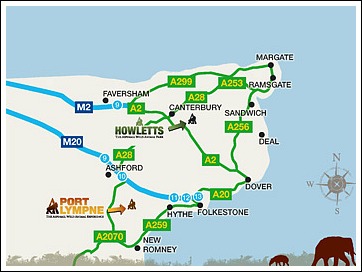 Port Lympne Wild Animal Park is located in the South East of England in Kent, and is within easy reach of White Sand and Coastguard's Cottages. You can reach the park by road, rail and bus. Unlike many attractions, Port Lympne Wild Animal Park is open all year, including Bank Holidays, with the sole exception of Christmas Day.
Port Lympne Wild Animal Park
 Lympne 
Nr Hythe 
Kent 
CT21 4PD